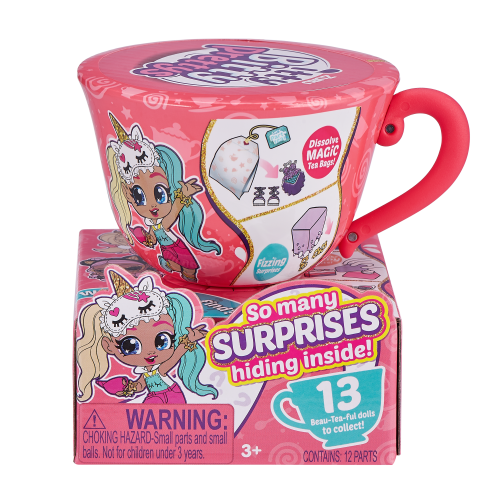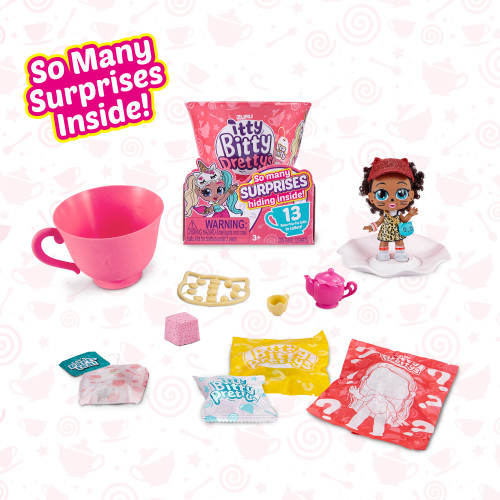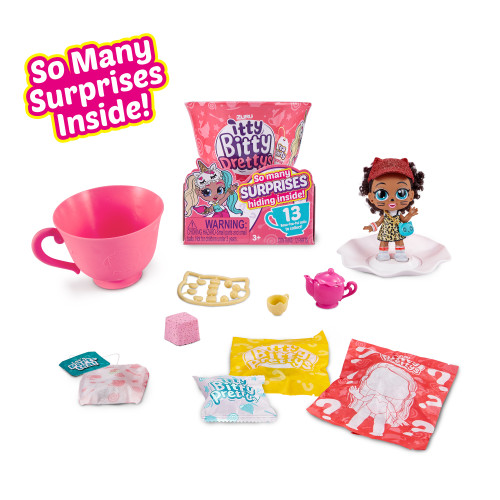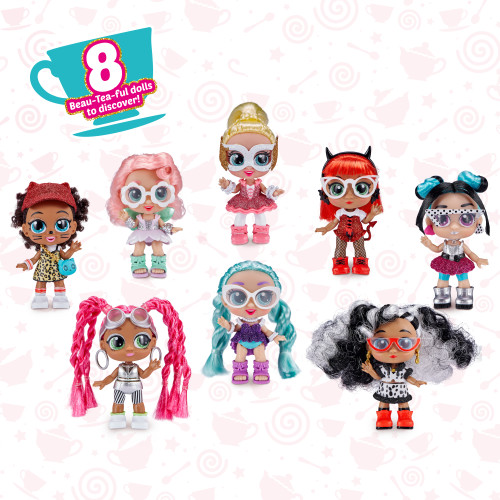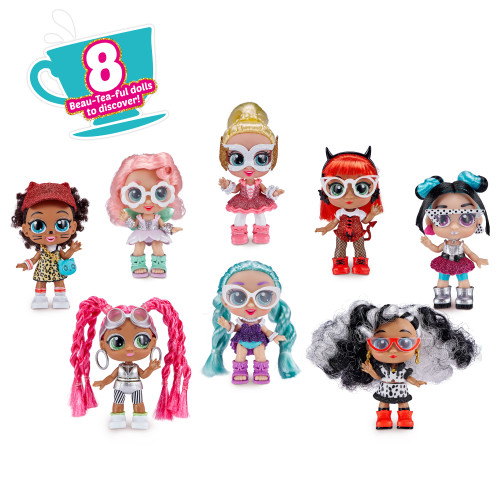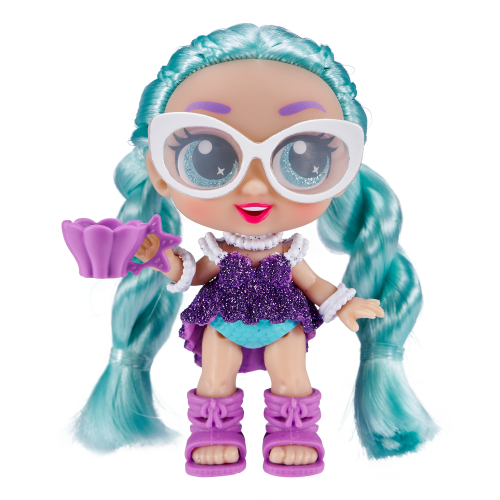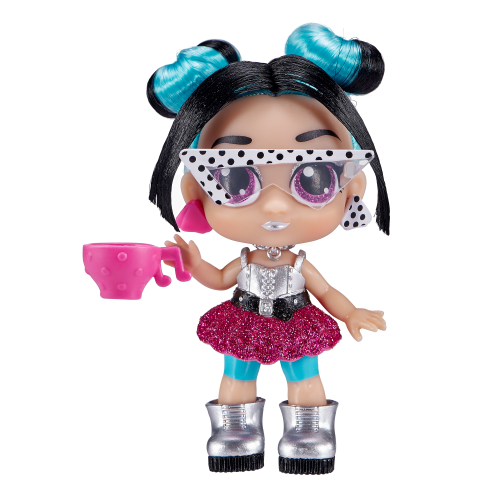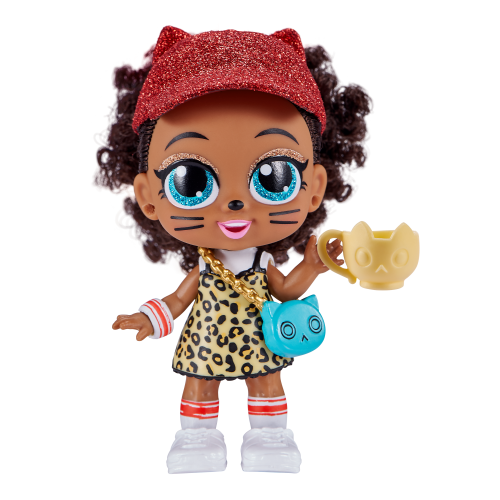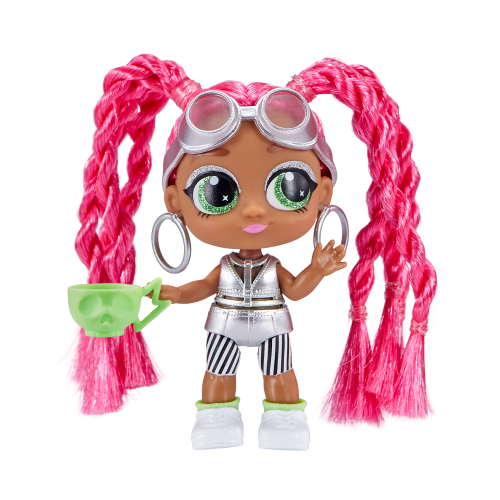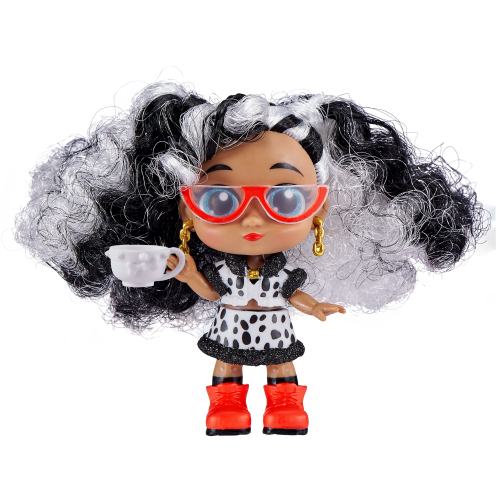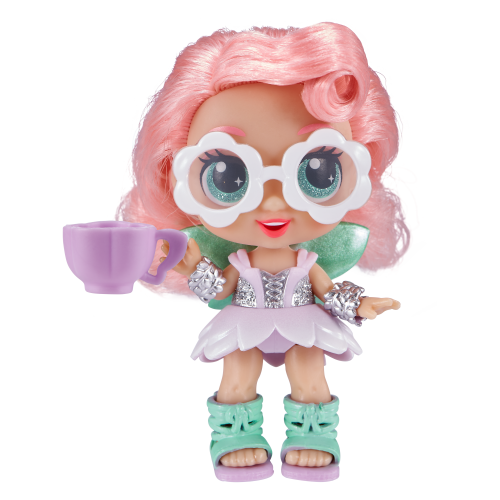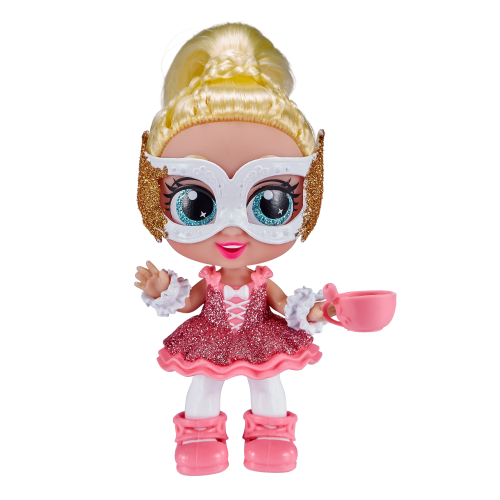 Itty Bitty Prettys Tea Party Little Teacup Doll Assortment (Includes 12 Surprises!) by ZURU
You're invited to the ultimate tea party! Just like the Itty Bitty Prettys, whether you're a rebel rocker or kitten crazy, everyone's welcome at the Itty Bitty Prettys tea party! Unbox your Itty Bitty Prettys teacup to find the magic inside! Dissolve your teabag to find your Itty Bitty Pretty's stylish outfit and shoes. Watch the sparkling cube fizz and reveal even more funky accessories! With over 12 fabulous surprises to unwrap you'll find all the accessories you need to host the ultimate tea party at incredible value! With 13 sassy and stylish Itty Bitty Prettys you can collect, who will you find?!
KEY FEATURES:
• ITTY BITTY PRETTYS LITTLE TEACUP DOLL: You're invited to the ultimate tea party! With over 12 fabulous surprises to unwrap and 13 sassy and stylish Itty Bitty Prettys you can collect, who will you find?!
• SO MANY SASSY AND STYLISH SURPRISES INSIDE: 12+ surprises inside, Including your own reusable teacup, accessories, magic dissolving teabag, glittery fizzing cube and so much more!
• COLLECT AND SHARE: Create tea par-tea memories to last a lifetime with 13 beau-tea-ful dolls to collect!
• DISCOVER THE MAGIC: Dissolve your magic teabag in your teacup to reveal some of your Itty Bitty Prettys stylish outfit and accessories
• MAKE IT FIZZ: Watch your glittery fizzing cube dissolve in a shimmery burst in your teacup to find your Itty Bitty Prettys super cute accessories
PACK INCLUDES:
Every Itty Bitty Prettys small teacup comes with 1 Teacup, 1 Surprise Itty Bitty Pretty Doll, 1 Magic Teabag, 1 Fizzing Cube, 1 Swappable Outfit, 1 Set Stylish Accessories (including shoes, jewellery, eyewear and more), 1 Saucer / Doll Stand, 1 Mini Teapot, 1 Mini Teacup, 1 Packet Cotton Candy Dough: 3.0g(0.11 oz), 1 Set Treat Decorations, 1 Collector's Guide
great toy. fun to open and fun playing later.

Nice Tea Toy Set

Cool toy for an older child, not a toddler....There are many little pieces and molding clay. Nice tea party concept mixed with science elements. Cute doll too.

I luv it for my granddaughter l saw it and had 2 i

The tea cup is pink with a surprise inside my granddaughter luv it then watch the surprise dissolve in water now she said she needs anoth one

So cute with many little surprises!

Suprised

Too much for the size of everything and the doll , for a child, has bra and panties! Too grown!

Girls love it

Cute party tea cup with surprises

My daughter loves it. There are small pieces so I need to be careful around my.youmger child but this is an adorable little set, colors are bright and fun.

So much fun in this little cup!

My 9 year old loves these dolls so much and loves to open them just as much! They are super fun to open and will keep your child entertained and happy! She loved that the tea bag dissolved to reveal the accessories. The sugar cube fizz was also so fun! These dolls are so adorable and such great quality too!

Happy kids!

My 6 and 3 year old girls love these! Super adorable glittery doll inside of an adorable reusable teacup. This comes with accessories for the doll and slime so you can make fake food for her. The dolls move too which my daughters loved. The dolls are very fashionable and there are a bunch of cute ones to collect. My daughter is already asking me for more!

Highly recommended for any little girl

This is the coolest toy! In a compact little teacup are packed a bunch of individual toys. the coolest things are the sugar cubes which are like high quality fizzy bath bomb type things with toys inside, and the tea bags. You actually"steep" the tea bags to reveal yet another toy. It is just so cleverly made with such great attention to detail. I highly recommend. My daughter absolutely loved it!

New favorite

Itty Bitty Prettys are our new favorite toys! This is great value for price as you get many items to open and be surprised with! Great for my 3 year old.

This Tea Cup is a adorable. My daughter played with it for over 2 hours

Worth the money

Gave several of these to my nieces as gifts. They loved them. Way better then some of the other surprise stuff since you have to dissolve the tea bags to see contents. And the dolls and the accessories are cute. They make them want to collect the other ones.

Teacup with Doll and Surprises!

This gift is the cutest! Inside the teacup is a little doll that the birthday girl was obsessed with. The coolest part is the tea bag that dissolves to reveal an accessory and a sugar cube that fizzes, sparkles, and leaves you with more accessories. The accessories include shoes, glasses, and even a tiny teacup for the doll. The plastic teacup that everything comes in is part of the fun as its reusable. Id recommend getting atleast two so its like a tea set. I used to work in a daycare, and I dont know what it is, but tea sets are always a favorite. This is extra cool bc it includes the magical surprise factor too

So much fun!

This was so much fun! My little one loves her dolls and theres cup. The fact that you can discover doll accessories from the sparkling fizz with water was pretty awesome! And of course the fluffy putty was a huge hit! So much fun in one package.