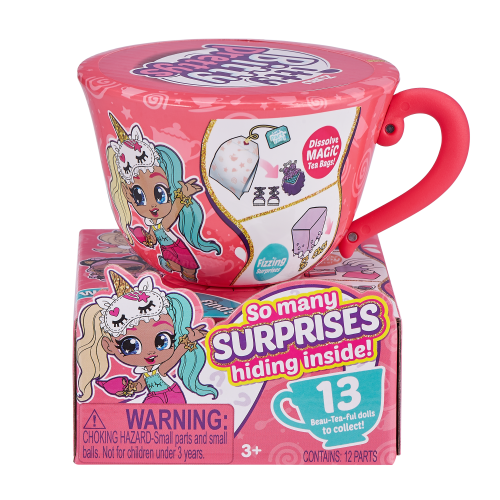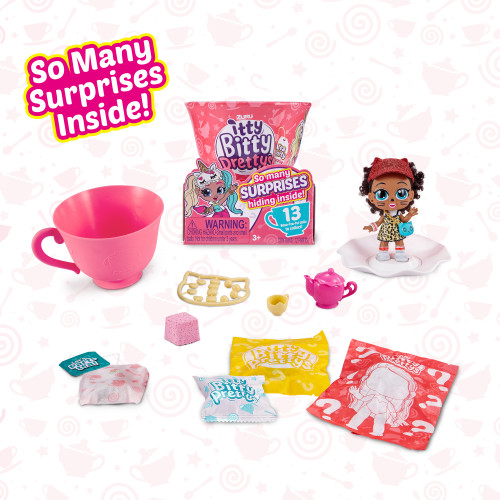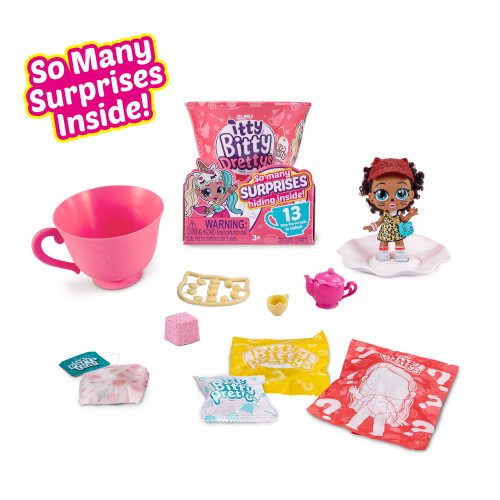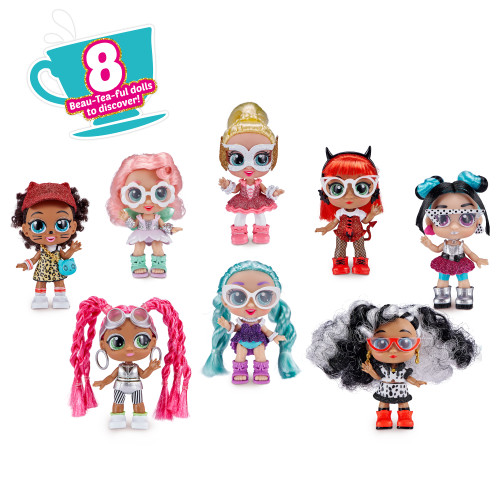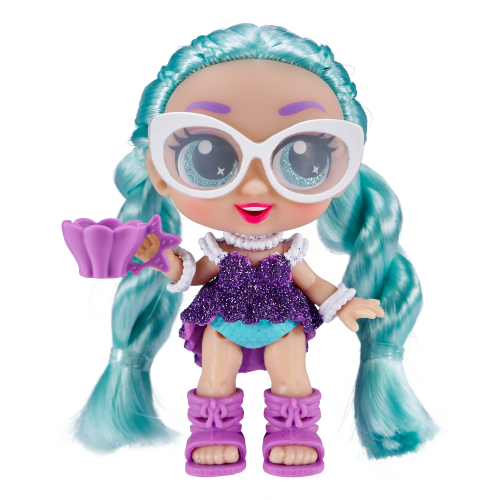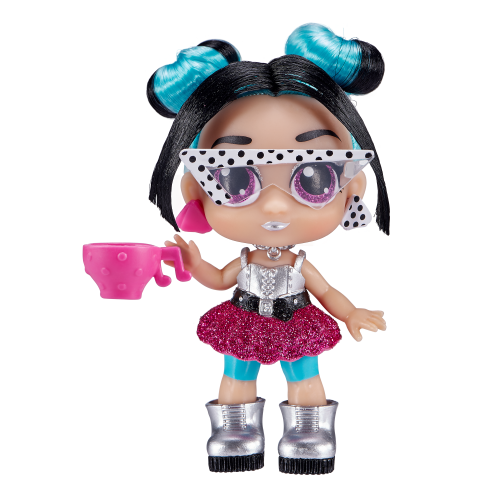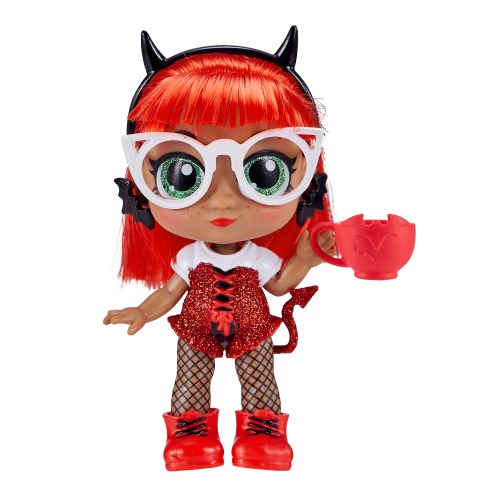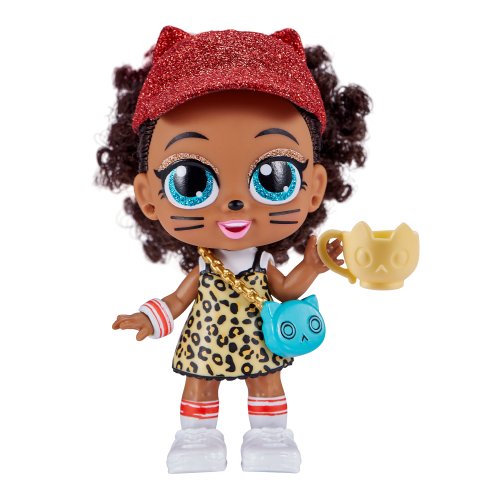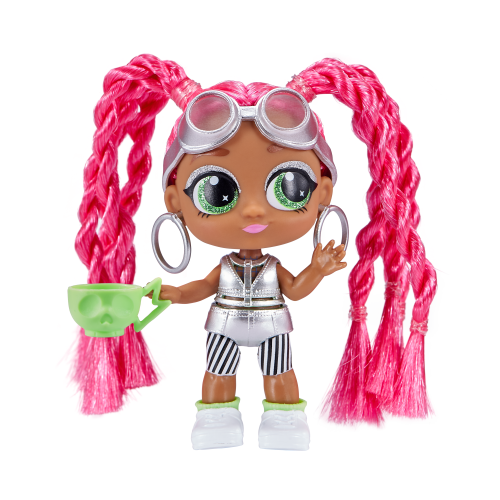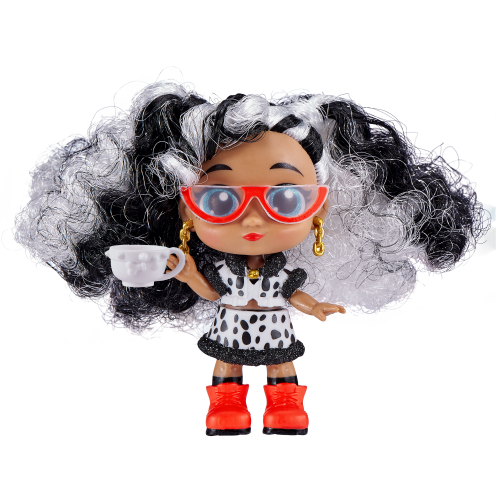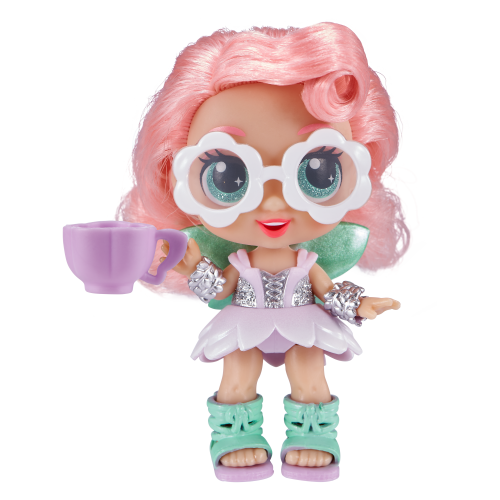 Itty Bitty Prettys Tea Party Little Teacup Doll Assortment (Includes 12 Surprises!) by ZURU
You're invited to the ultimate tea party! Just like the Itty Bitty Prettys, whether you're a rebel rocker or kitten crazy, everyone's welcome at the Itty Bitty Prettys tea party! Unbox your Itty Bitty Prettys teacup to find the magic inside! Dissolve your teabag to find your Itty Bitty Pretty's stylish outfit and shoes. Watch the sparkling cube fizz and reveal even more funky accessories! With over 12 fabulous surprises to unwrap you'll find all the accessories you need to host the ultimate tea party at incredible value! With 13 sassy and stylish Itty Bitty Prettys you can collect, who will you find?!
KEY FEATURES:
• ITTY BITTY PRETTYS LITTLE TEACUP DOLL: You're invited to the ultimate tea party! With over 12 fabulous surprises to unwrap and 13 sassy and stylish Itty Bitty Prettys you can collect, who will you find?!
• SO MANY SASSY AND STYLISH SURPRISES INSIDE: 12+ surprises inside, Including your own reusable teacup, accessories, magic dissolving teabag, glittery fizzing cube and so much more!
• COLLECT AND SHARE: Create tea par-tea memories to last a lifetime with 13 beau-tea-ful dolls to collect!
• DISCOVER THE MAGIC: Dissolve your magic teabag in your teacup to reveal some of your Itty Bitty Prettys stylish outfit and accessories
• MAKE IT FIZZ: Watch your glittery fizzing cube dissolve in a shimmery burst in your teacup to find your Itty Bitty Prettys super cute accessories
PACK INCLUDES:
Every Itty Bitty Prettys small teacup comes with 1 Teacup, 1 Surprise Itty Bitty Pretty Doll, 1 Magic Teabag, 1 Fizzing Cube, 1 Swappable Outfit, 1 Set Stylish Accessories (including shoes, jewellery, eyewear and more), 1 Saucer / Doll Stand, 1 Mini Teapot, 1 Mini Teacup, 1 Packet Cotton Candy Dough: 3.0g(0.11 oz), 1 Set Treat Decorations, 1 Collector's Guide
Nice Loves these! ?

Toy is beyond cute, but the opening process is a sticky mess.

Little pieces not okay for small kids but perfect for my 10 yr Olds birthday

Very cute dolls worth the price a bit messy to unpack

My granddaughter loves these . We keep adding to her tea party collection

My granddaughter just loves these. I try to get her one every 2 weeks she just lives all the surprises

My granddaughter loved this. She was very excited because she said "I havent even seen them on a commercial these must be really new"Same as all LOL dolls

Super cute and my girls loved them! Great price and super fun!

This will be a gift, did not open

My niece loved this adorable little doll!

great item and price. Perfect gift or toy.

This was cute for the sale price I got it for. The sugar cube and tea bag unveiling was nice. The doll is similar to a lol doll, but I feel like it was better made.

Cute item great value for price packaging is adoreable really nice surprise for a little girl

My daughter loved it...it was fun. Her big sis even joined it lol

My 5yr old daughter loved it.