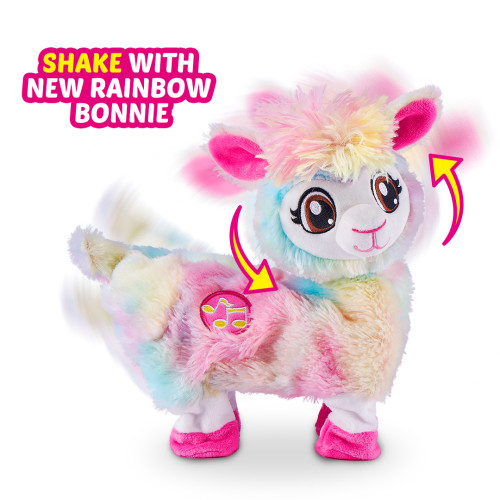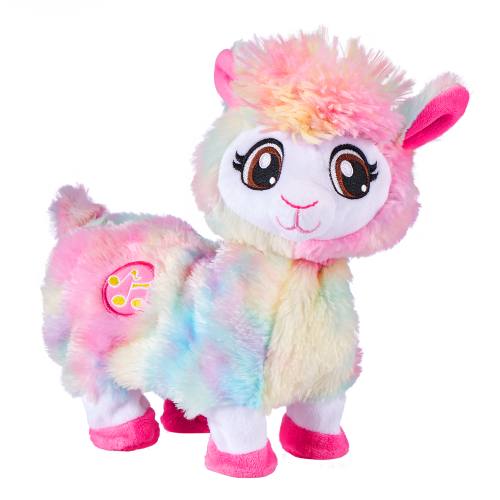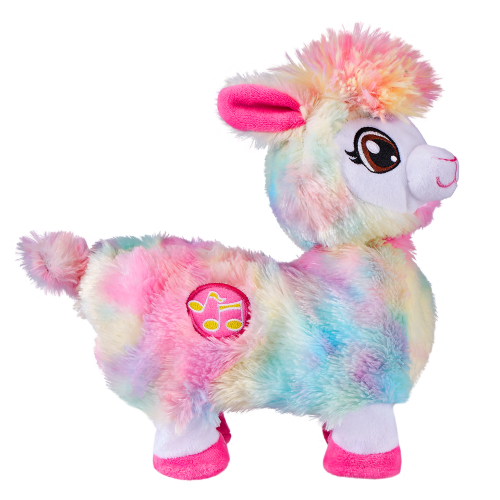 Pets Alive Rainbow Bonnie the Booty Shakin Llama Battery-Powered Dancing Robotic Toy by ZURU
Pets Alive Bonnie the Booty Shakin' Llama has had a fresh new makeover! 3 NEW epic songs, hilarious NEW dance moves and 360 spins! Can you Bop it like Bonnie?
KEY FEATURES:
• RAINBOW Bonnie THE BOOTY SHAKIN' LLAMA: Her funky personality will have everyone up dancing and laughing for hours. With her vibrant colours, and hilarious dance moves, Bonnie is sure to steal the dance floor!
• 3 NEW SONGS THE FAMILY WILL LOVE: Rainbow Bonnie has 3 NEW epic songs, New Hillarious Dance Moves, and NEW Rainbow Fur! Bonnie will have you bop-bop-Bonnieng for hours!
• HIGH-QUALITY ROBOTICS: Bonnie's robotic booty-shaken movement and head-spinning motions make it fun for family and friends to dance along with! Can you Bop it like Bonnie?
• PACKAGE INCLUDES: 1 x Pets Alive Rainbow Bonnie the Booty Shakin' Llama, 1x Instruction Manual, 4 x AA Batteries Included
• PETS ALIVE: Pets Alive is our newest range of adorable robotic pets. With countless ways to interact and play, these toys will capture your heart and instantly be your best friend. Pets Alive brings you fun and laughter at Unbeatable value!
PACK INCLUDES:
1x Llama 1x Instruction Manual
great gift

Great toy !!!!

A booty-shakin llama, what more could you ask for?

Sent this to my Godson and was told he loved it!

Is a gift for my granddaughter. Hours and hours of entertainment, laughter and joy have been had.

This is the coolest toy I have ever seen

Bought this for my 8 month old niece and she loves it! So cute

My daughter loves this toy. She bounces to the music and shake her head like the llama.

I sent this to my online friend who needed a pick me up and she loves this little toy! She can't stop laughing at Bonnie shaking her little booty!!I'm sure any little kid would love her. The 41 year old big kid I sent it to certainly does!!

My step daughter got such a kick out I this toy.

Bonnie is awesome. My daughter absolutely loves this toy. Its so funny watching her dance with it. Totally amusing if your kiddo is into interactive toys like this.

Kids love it.

Hilarious. Bought for a little girls birthday and stole the show.

absolutely adorable

This is the cutest and most entertaining gift I've bought in awhile. Entertaining for everyone!