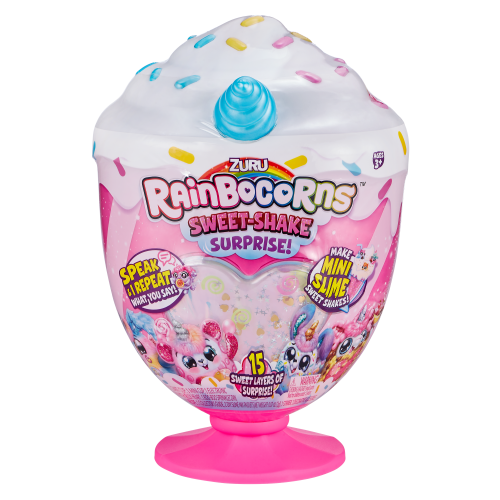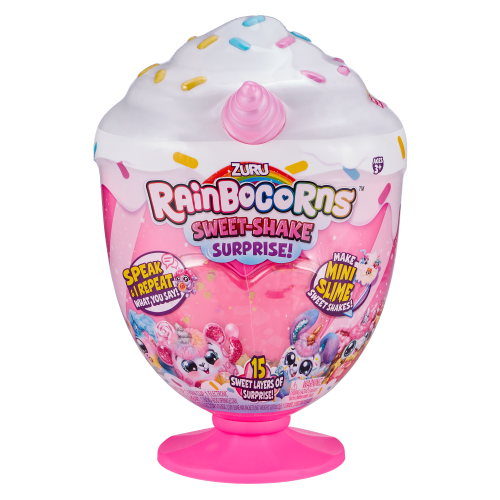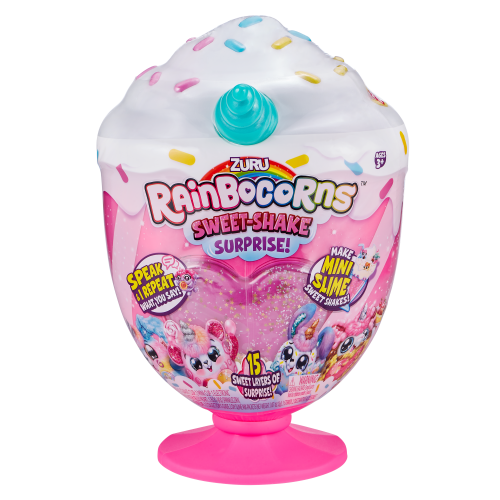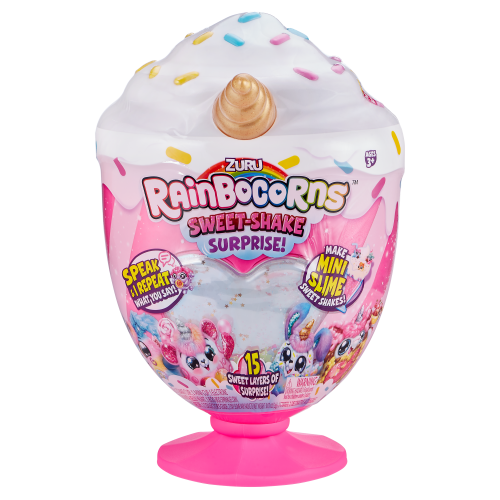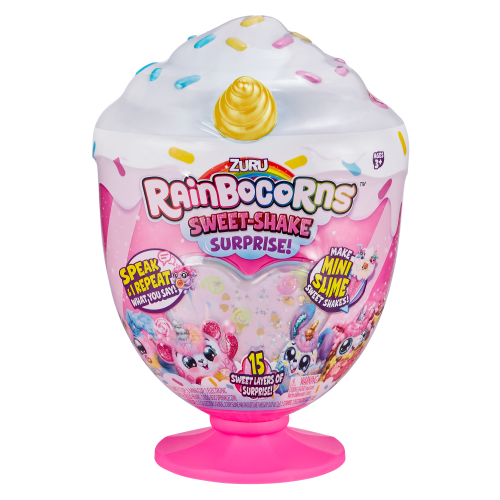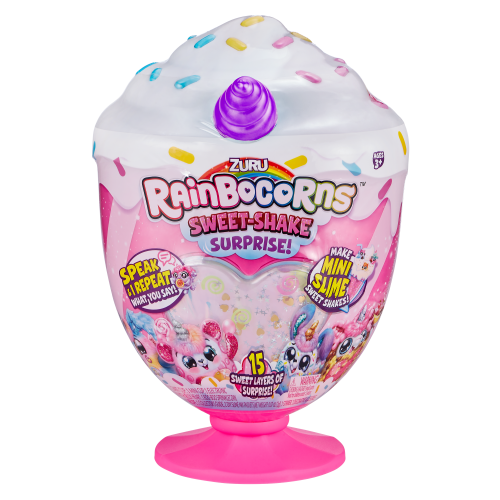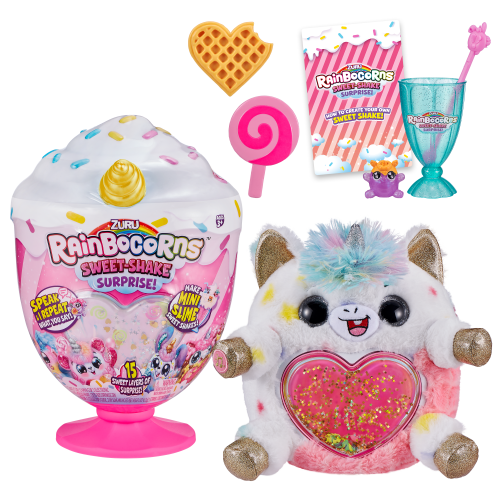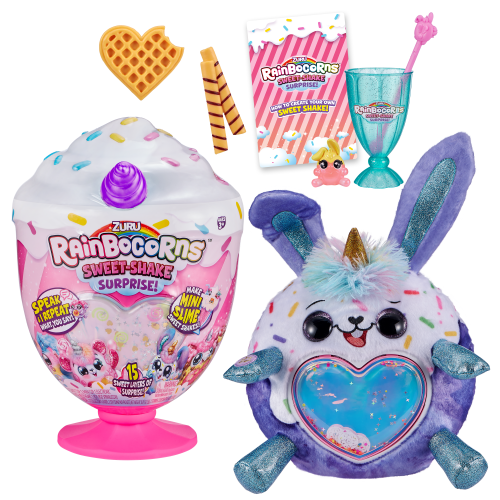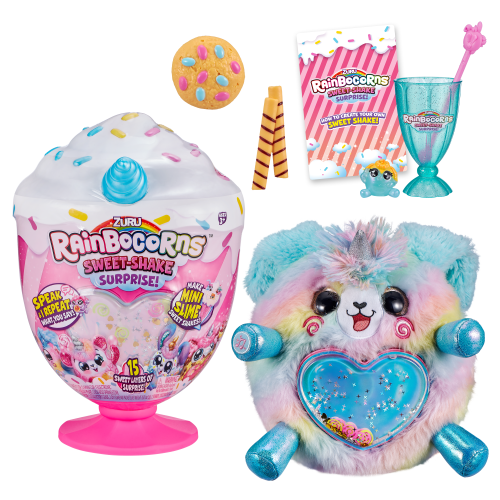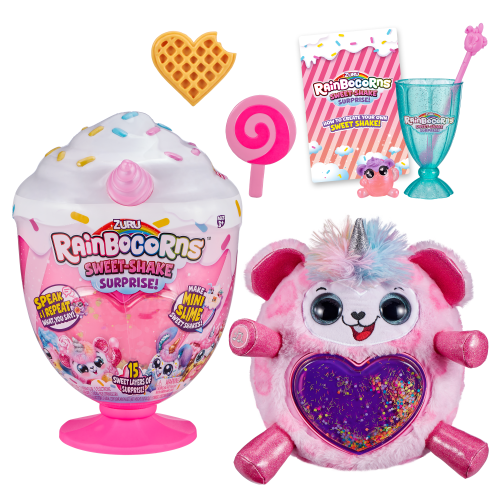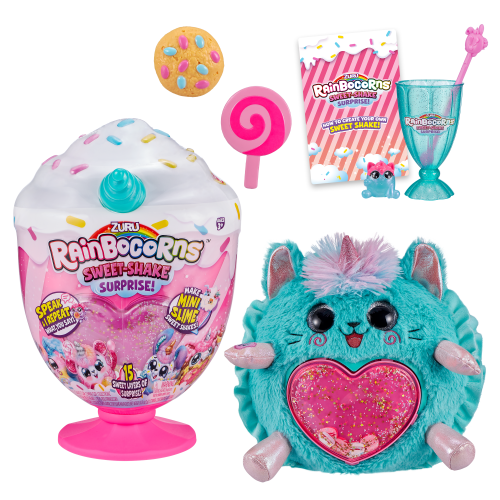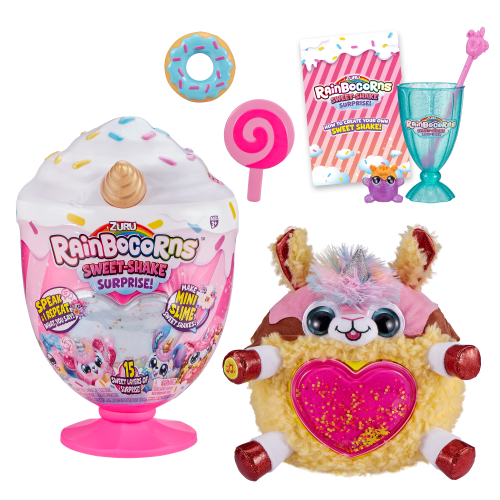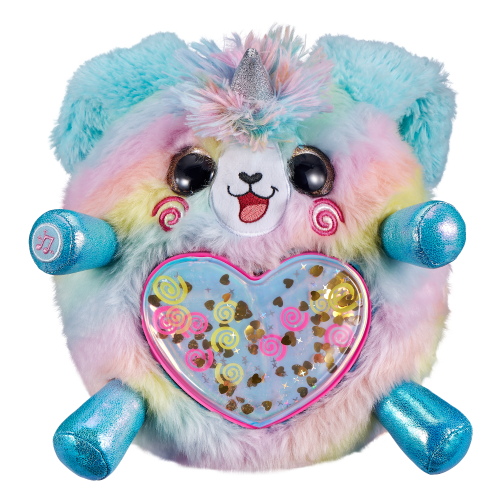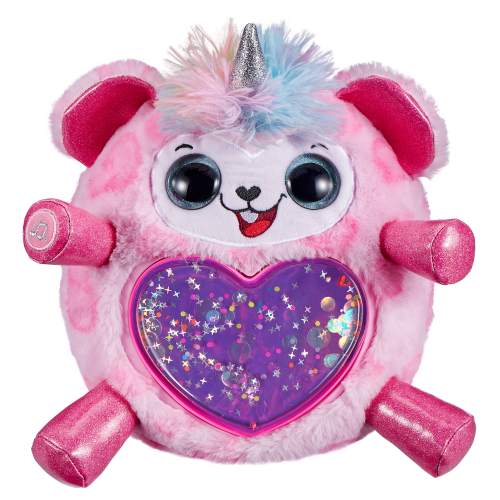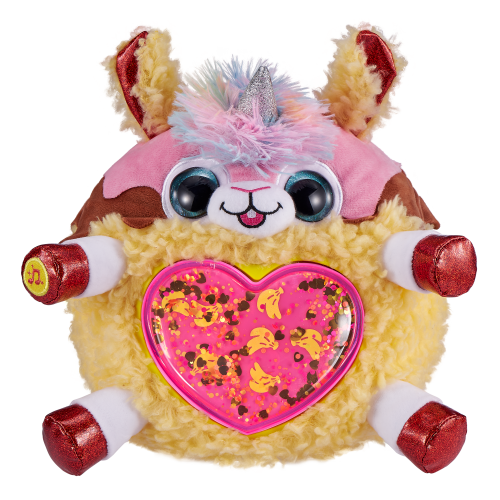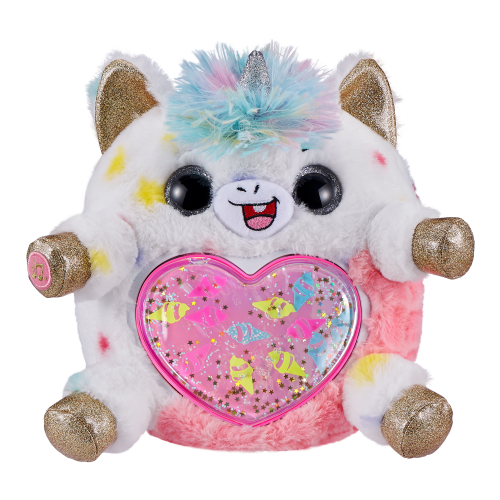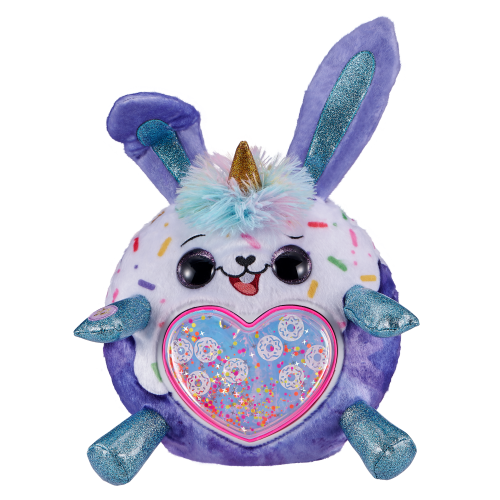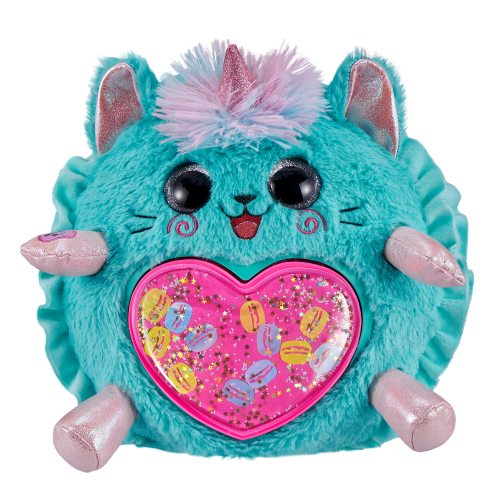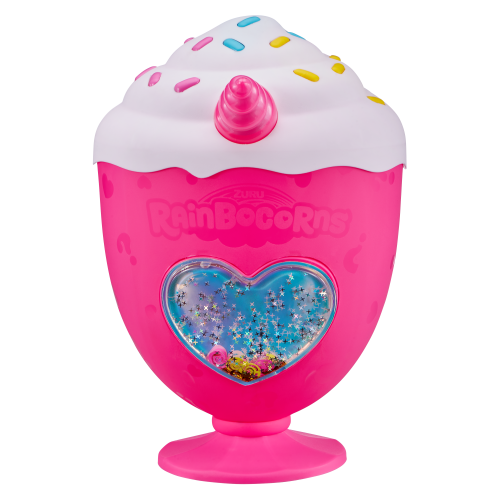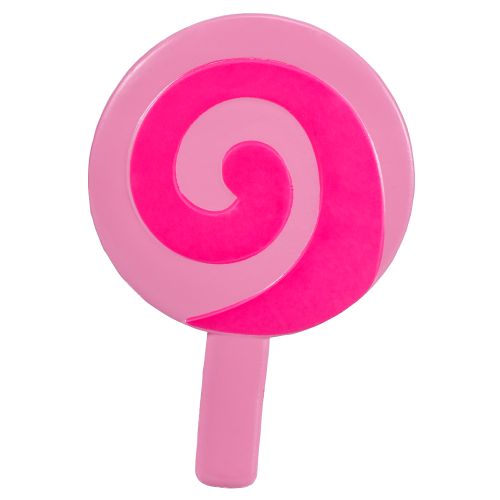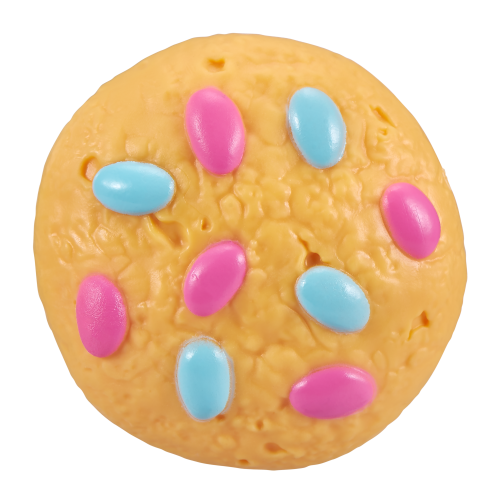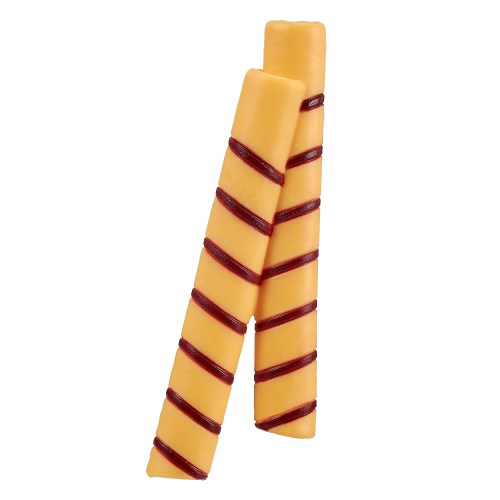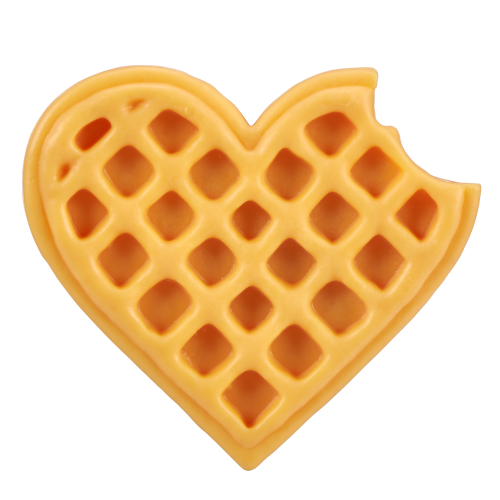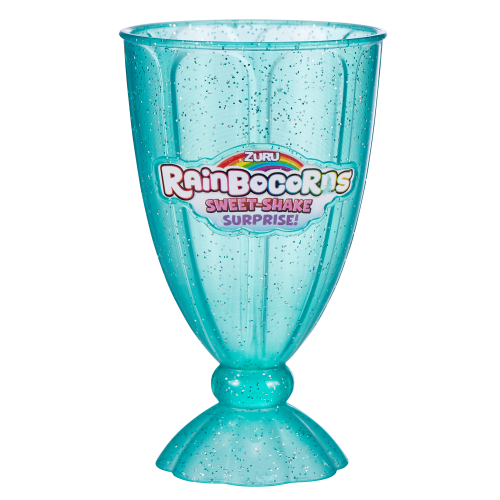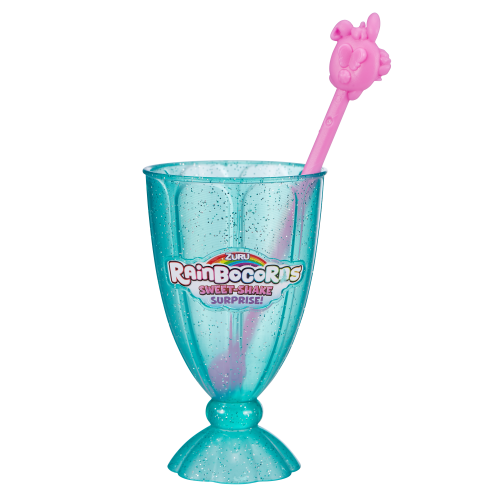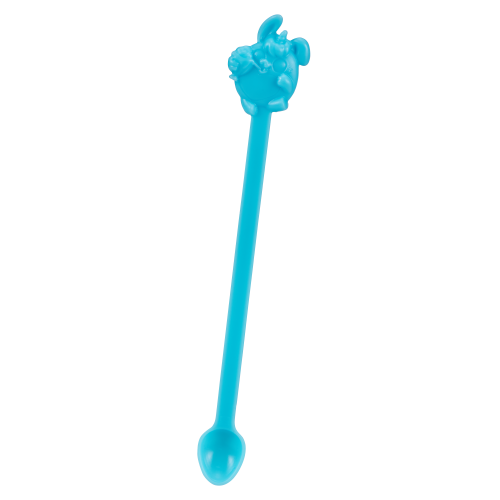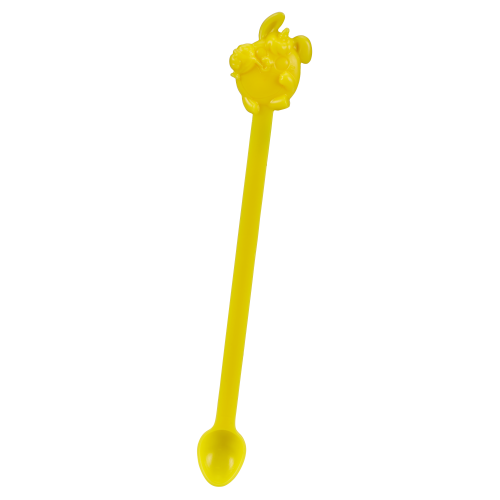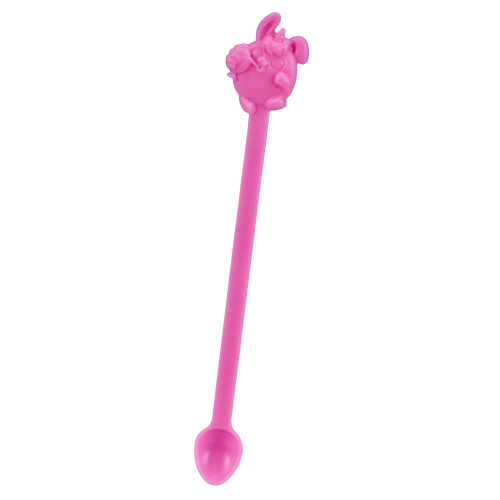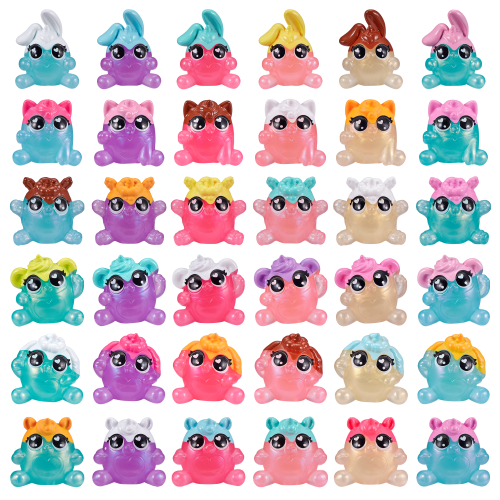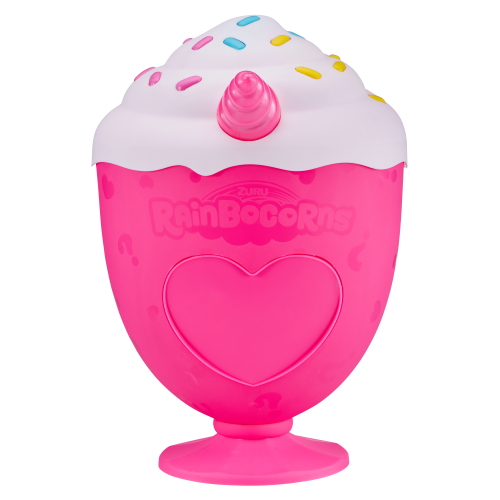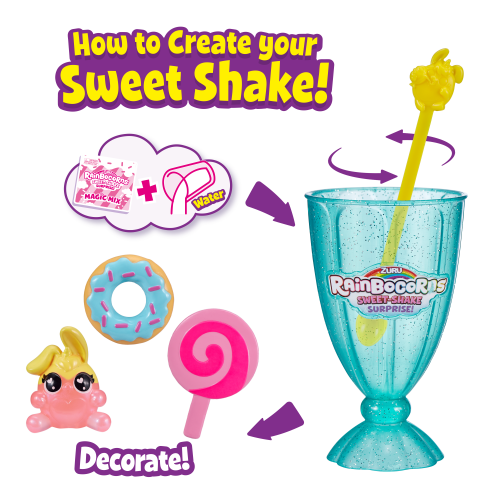 RAINBOCORNS SWEET SHAKE SURPRISE by ZURU
Rainbocorns Sweet Shake Surprise are full of so many sweet surprises! There are 6 new sweet characters to find, including Macaroon Kittycorns and Ice-cream unicorns, and these Rainbocorns even speak! Press their paw once to hear them sing, and press their paw twice for speak and repeat! There are 15 layers of sweet surprises to unbox including new jelly hearts, Boo-Boo sprinkle corns and DIY Sweet Shake Slime mix! Who will you find?!
KEY FEATURES:
• ? RAINBOCORNS SWEET SHAKE SURPRISE: Sweet Shake Surprise are the newest Rainbocorns to be hatching from Rainboville! There are 6 sweet-scented characters to find including the Macaroon Kittycorn, Ice-cream Unicorn, Lollipop Puppycorn, Donut Bunnycorn, Bubble Gum Monkeycorn & Banana Split Llamacorn, all with over 15 layers of surprse to unravel!
• ? 15 LAYERS OF SWEET SURPRISE: There are so many sweet surprises to discover including New Boo-Boo Sprinkle Corns, DIY Slime Mix, as well as your own Sweet Shake Cup, Rainbocorn Stirrer, Food Accessories and Recipe Card to be able to make your own spectacular Sweet Shake!
• ? NEW TALK BACK RAINBOCORNS: These Rainbocorns are full of even more personality with a talk back function! Press their paw once to hear them sing and make cute Rainbocorn sounds, and press twice to hear your Rainbocorn repeat what you say!
• ? PACKAGE INCLUDES: 1 Giant Cup, 1 Mini Cup, 1 Electronic Rainbocorn, 1 Boo-Boocorn, 1 Recipe Card, 1 Collector's Guide, 2 DIY Slime Mix Packets, 1 Stirrer, 2 Decorative Accessories
• ? RAINBOCORNS SWEET SHAKE SURPRISE: The sweetest Rainbocorns to be hatching from Rainboville, these characters come with so many sweet surprises! With the new talk back feature & ability to create your own DIY Slime Sweet Shake, these Rainbocorns are sure to deliver a whole lot of fun! Which sweet character will you find?!
PACK INCLUDES:
1 Giant Cup, 1 Mini Cup, 1 Electronic Rainbocorn, 1 Boo-Boocorn, 1 Recipe Card, 1 Collector's Guide, 2 DIY Slime Mix Packets, 1 Stirrer, 2 Decorative Accessories
Cutest EVER

Cutest toy EVER!! I havent given it to my granddaughter yet .. but the initial package is adorable!! Im so excited to see it opened!!! I love it so far!! ADORABLE!!

I bought this for my granddaughter's 8th birthday. She got a lot of really nice gifts, but this literally caused gasps and squeals amongst her friends. I felt like Super Grandma. It was a huge hit!

Great gift

I bought it for my 7 yr old grand-daughter and she loves it !

Daughter loved it

Super

Great gift

Just what my granddaughter wanted for her birthday. Quick delivery and great notifications along the delivery process.

She loved it

It smells sweet! Super fun! Lots of play!!! Adorable!!! My daughter LOVES IT!!! A great purchase!

Got for a birthday gift and it was loved

Get them while you can

Super cute and fluffy! Perfect for a 5 yr old. Fast shipping

Decent toy. Toddlers will love it.

This toy is decent. My 4 yr old loves it. It's cool that you get to make the slime. However, I wonder if the powder used for the slime is safe. I recommend that you wear a face mask when making the slime because the powder rises in the air when pouring and causes you to sneeze. I didn't like that very much. Also, it does not say too much of anything. For $40, I'd expect the toy to say more phrases and sing actual songs.

really disappointed in this toy. got one for my 3 yr old daughter for christmas. my daughter loves it cause it repeats what she says. so its became her best friend. but february 9th i had to deal with a crying child because this toy stopped working. so i had to make a special trip back to wal-mart in hopes in finding another one cause she cant sleep without it and i got lucky to find just one left. well unfortunately this one left us disappointed also cause it legs has started to come off a few days later. it had very poor stitching. and now my little girl is upset cause she says it has boo boos and for me to fix it. i hear this off and on every day. these toys are not cheap either, so far i spent little over $80 since they are $39.95 each and ive had t buy two so far so shes not upset and i cant afford to buy any more at this rate. love the toy just wish they was made better for that price or the price needs to lowered way down cause it just leaves your child disappointed at some point. please make these better cause kids love them especially my little girl. now i got to figure out what to do for her in its place. heres a picture of the second one cause its coming apart. the first one stopped talking all together, no picture of it at the moment.

My niece loved this gift. What a great deal for the price. She was so excited to open all of the little gifts. I would recommend this as a gift.

Wonderful gift! My daughter loves it!