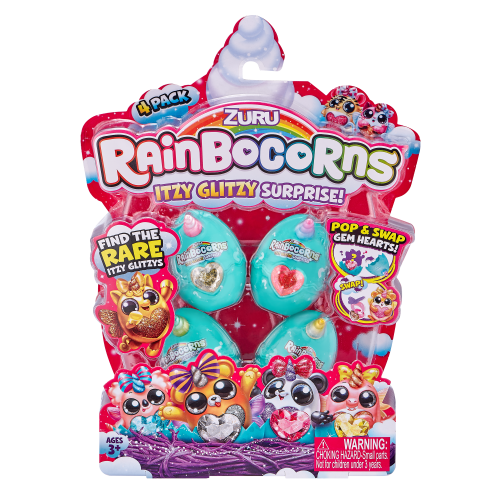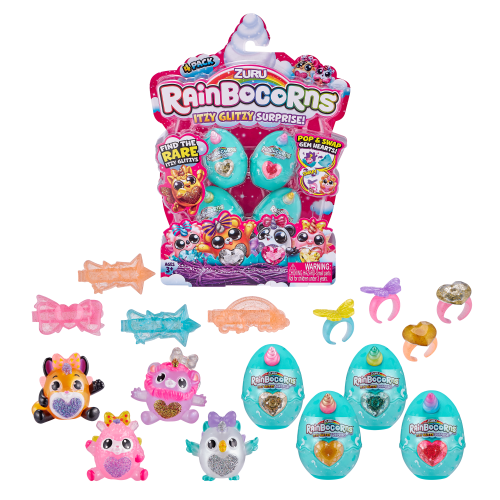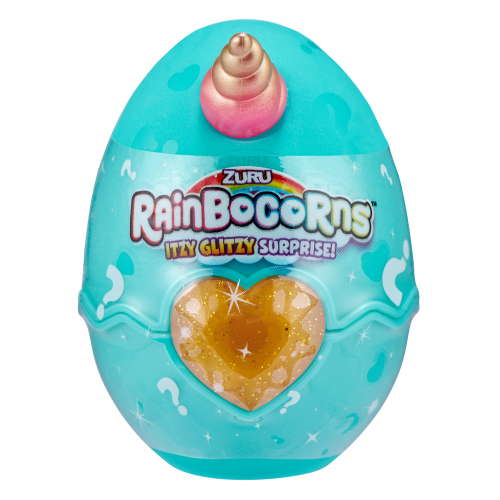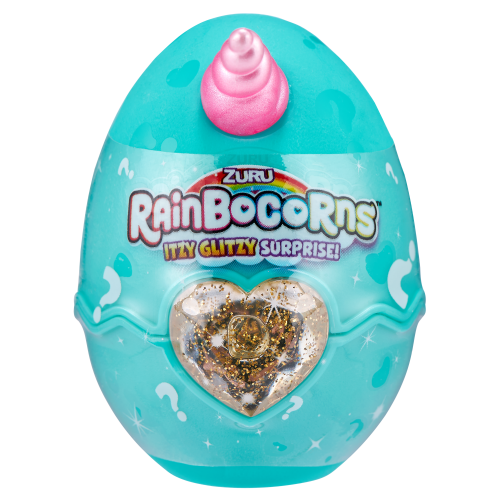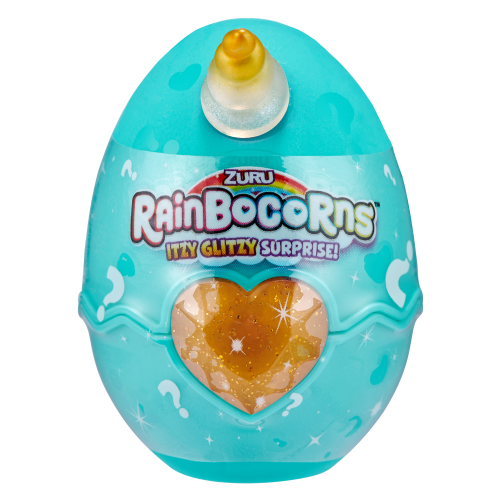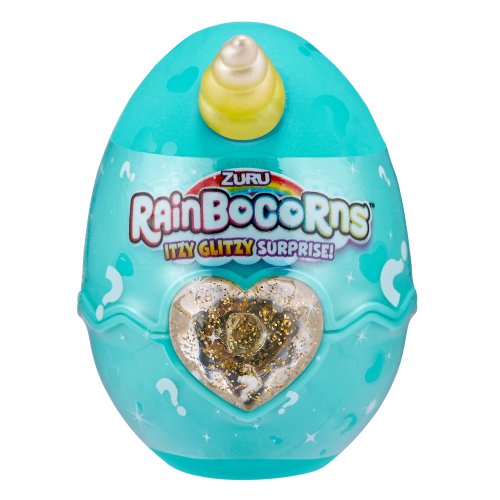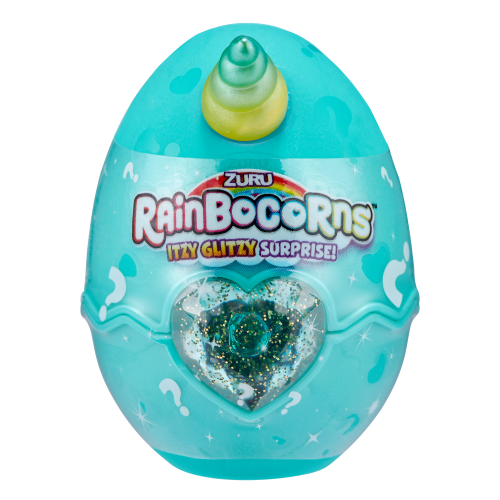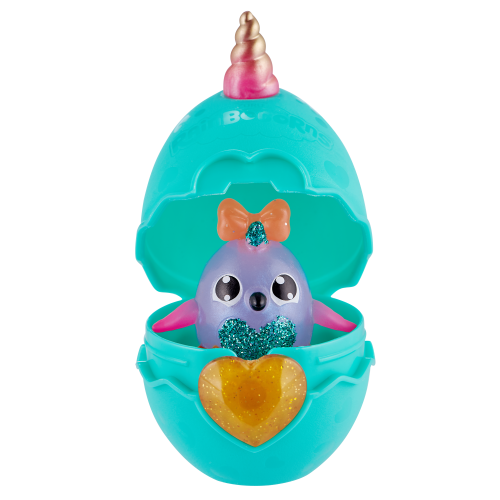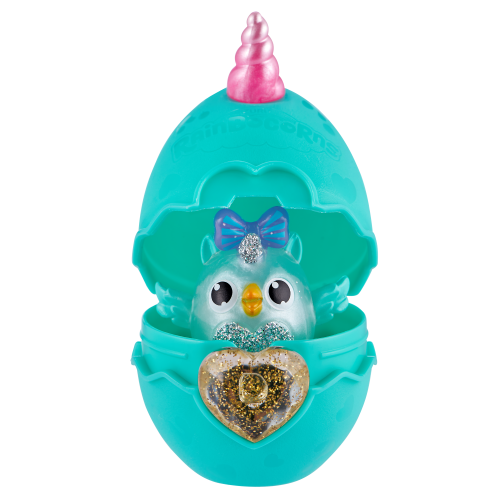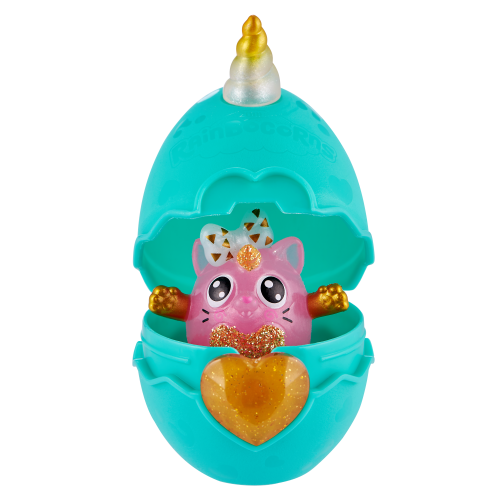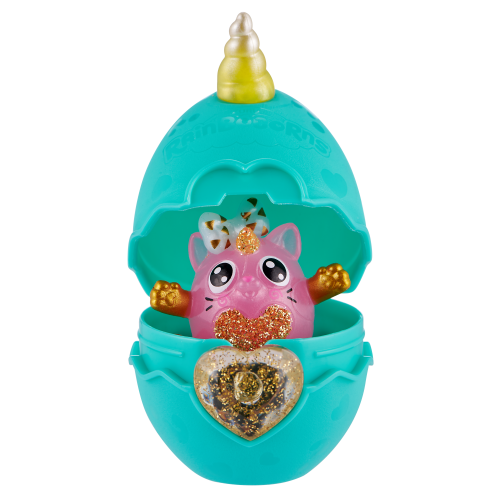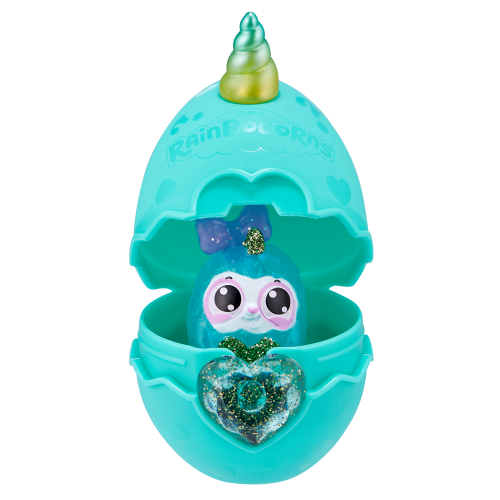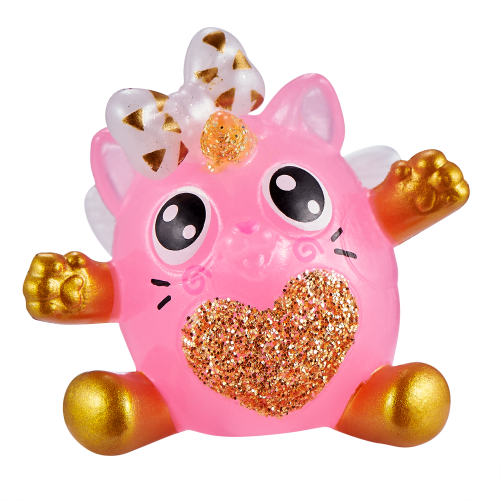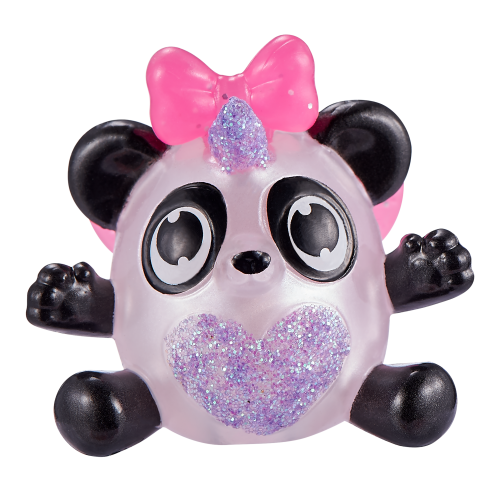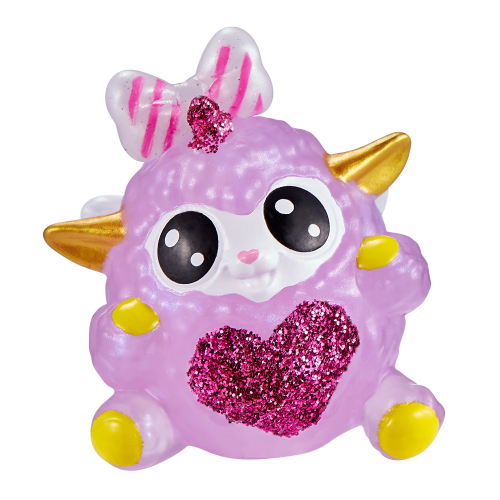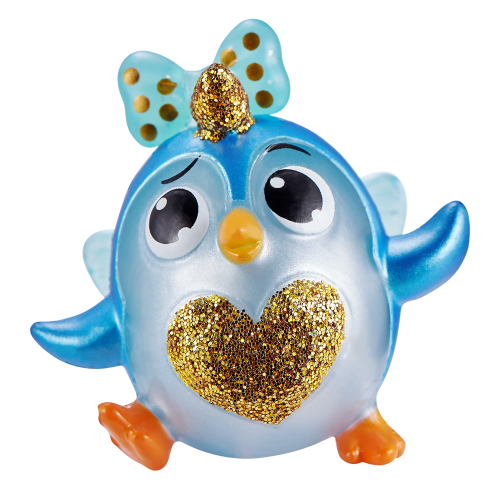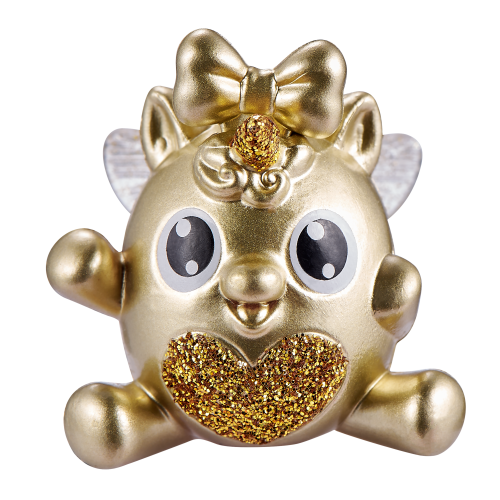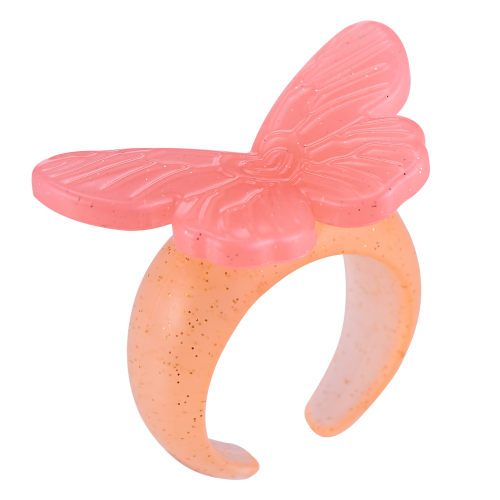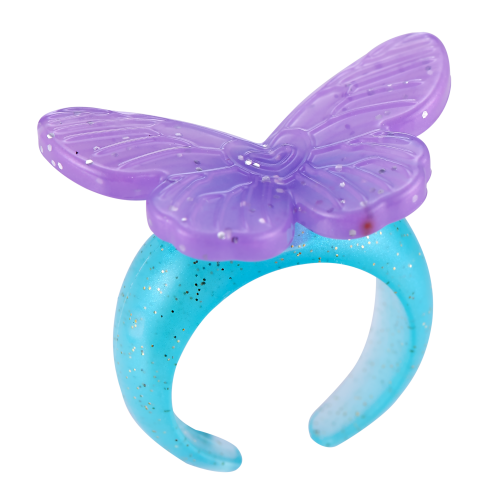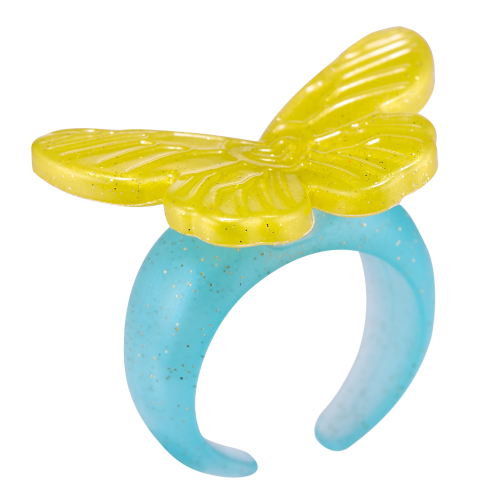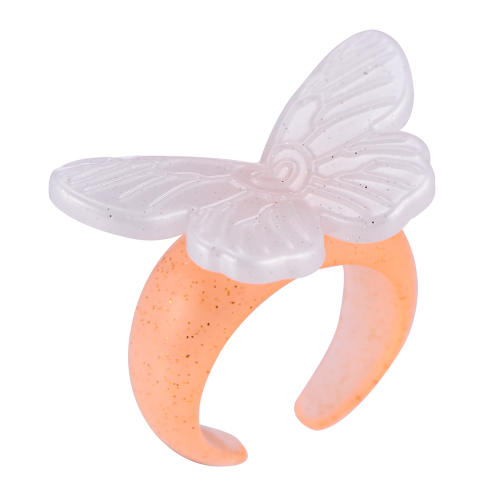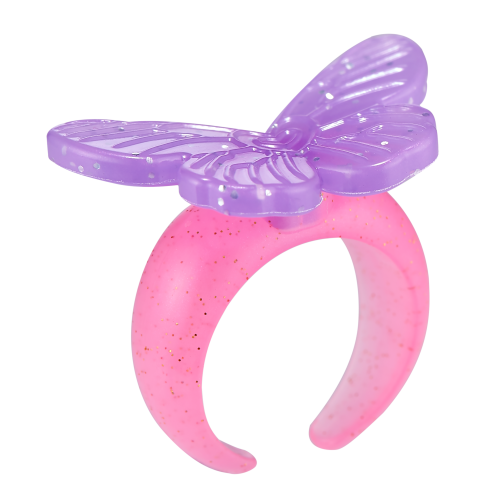 Rainbocorns ITZY GLITZY SURPISE Collectible Eggs by ZURU
Hatch open the Itzy Glitzy surprise eggs to meet the new Itzy Glitzy Rainbocorns and all their glitzy surprises! There are 26 Itzy Glitzy characters to collect, including the rare golden unicorn and silver flamingocorn! Discover so many surprises, including hair clips, rings, bows, wings and pop and swap heart gems! You can even use your Itzy Glitzy's as pencil toppers! Mix and Match all the accessories and collect them all! Who will you find?!
KEY FEATURES:
• RAINBOCORNS ITZY GLITZY SURPIRSE: These mini Rainbocorns love all things glitter, sparkles and bling! With removable bows and wings, there are so many ways to collect, mix and match with Itzy Glitzy's!
• FIND THE RARE ITZY GLITZY'S: There are 26 Itzy Glitzy's to collect, including Blinger the rare silver flamingocorn and Queenie the rare golden unicorn! Who will you find?!
• SO MANY GLITZY SURPRISES TO FIND: Each Itzy Glitzy egg has different surprises to find! There are hair clips, rings, wings and pop and swap heart gems to collect! Mix and match, and collect them all!
• PACKAGE INCLUDES: 4 eggs, 4 itzy Glitzy's, 2 rings, 2 hair clips, 4 Pop and Swap Hearts, 4 wings, 1 Collector's Guide
• RAINBOCORNS ITZY GLITZY SURPRISE: Itzy Glitzy Surprise are the smallest but glitziest Rainbocorns to be hatching from Rainboville! Brining with them a whole lot of glitter, sparkles and bling - there are so many surprises to find, collect and swap! Who will you find?!
PACK INCLUDES:
4 eggs, 4 Itzy Glitzy's, 2 rings, 2 hair clips, 4 Pop and Swap Hearts, 4 wings, 1 Collector's Guide
Small and sweet

Rainbocorns are a fan favorite in my house. We have the big ones but my girls love these little ones especially because of the little eggs they come in. I love that for a great price there are 4 eggs, 2 for each girl and it makes a great little surprise for them when they do good with potty training.

Super Cute!

my 3yr old and 6 yr old girls loved them. comes with a ring, wings, hair clip and unicorn toy in each egg!

the tiny bows should not come off the toy at all!!

rainbocorns are so cute but with tiny and small pieces I would be worried about them getting accidentally swallowed or mistaken for candy, the tiny bows should not come off of the toy or should be for kids who know not put tiny/ small toys in their mouth

Recommend !

Great deal on these cute little toys ! Fast shipping door dash style , they must be crazy busy in this new delivery system in COVID times .

Great mini treasures!

Lovely mini Rainbocorns surprises in each eggs. Each one contains a surprised Rainbocorns, a hair clip, a ring and its accessories. Nice quality and very detailed. My kid loves to collect them and ask for more.

Great surprise

Nothing better then a cute surprise. My daughter loves telling what one are rare and hard to get. Super fun

The is hard to open for a 3 year old. When the egg is dropped on the floor the heart that is glued to egg comes off. Quality is cheap.

Adorable!

My daughter is obsessed with all Rainbocorns and this one is no exception. The little eggs have super cute fun mini surprises. I'm getting a bunch for stocking stuffers this year.

This is a great surprise toy! I like that surprise things are actually something useful and girls can wear it (hair clips, rings). The price is great too considering that you get four surprise eggs that you can give at once or split! We gave one by one to our daughter as a small surprise presents!

Most have in your collection.

This Rainbocorns are so adorable!! and the material is amazing quality. My daughter loves them! She is a big fan of Zuru Rainbocorns. Welcome to our collection little adorable Rainbocorns.

My kids new obsession!

These are so cute! My daughters have a bunch of these and keep asking for more so that they can collect them all. The little animals come with cute little eggs and accessories that your kid can wear as well.

Amazing!

These are my girls new obsession they have so many and these are some of the must have whenever we make an order lol so many cute little surprises to find in each egg.

Cute little toys

My little one had a great time opening these and finding the surprised. We didn't find a rare one but we'll def buy and try again!

rainbocorns

my daughter absolutely loved these! she plays with LOL dolls and hatchimals on a regular basis so I took a chance on this brand. they break open easily for a 5 year old and each has a different rainbocorn in it. they are very cute and she plays with them several hours a day.

So cute-love the colors

These are super sweet! I love that we didnt get any duplicates in the same pack! She had a lot of fun hatching her little friend. I have never seen unicorn ones before-my daughter is unicorn obsessed!