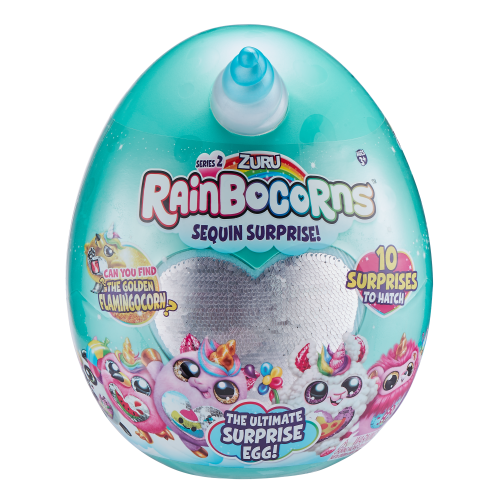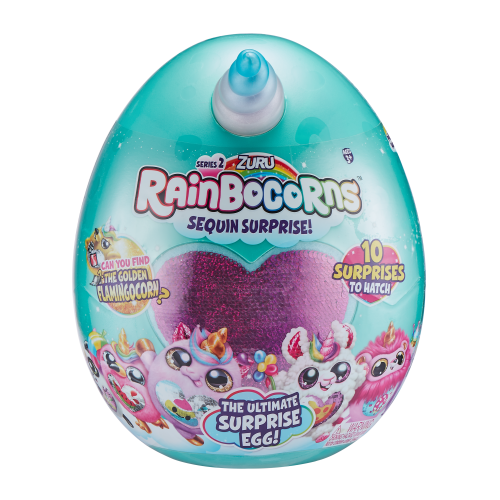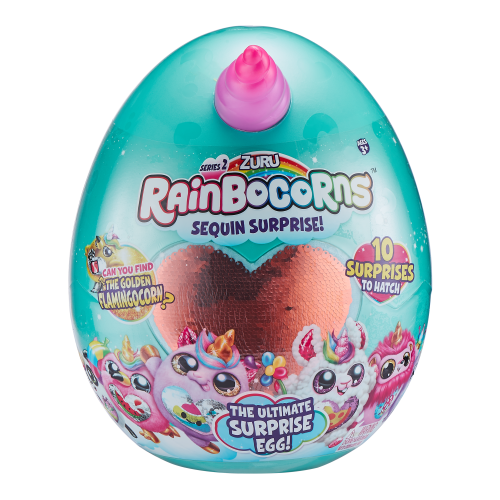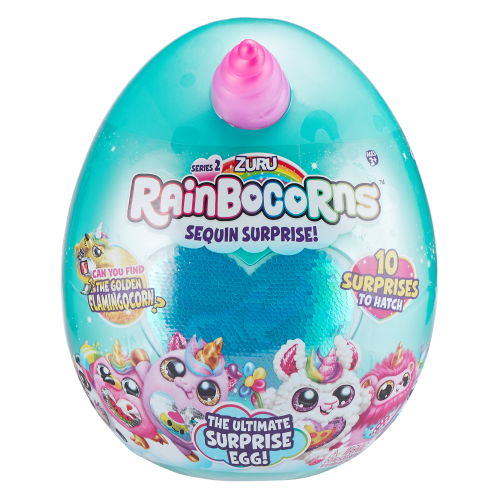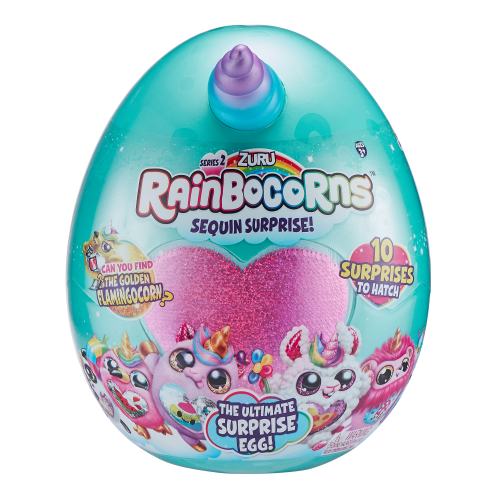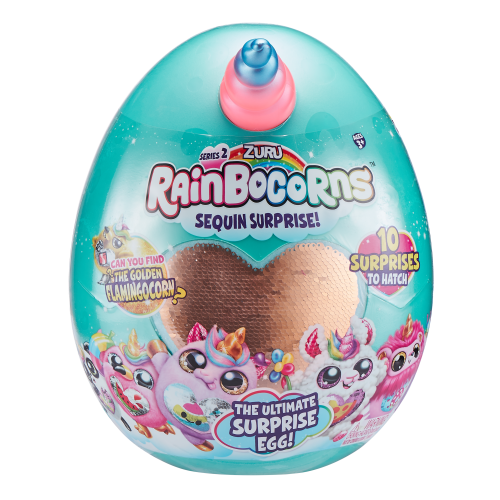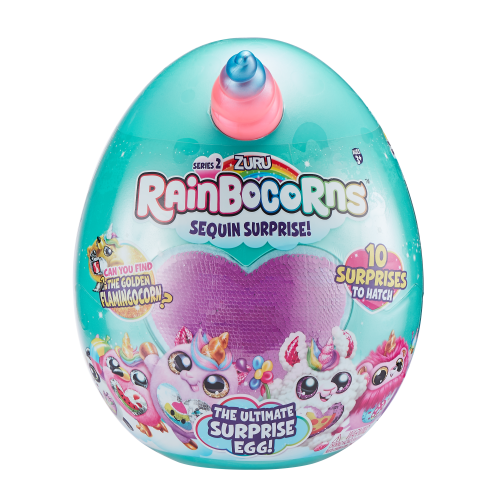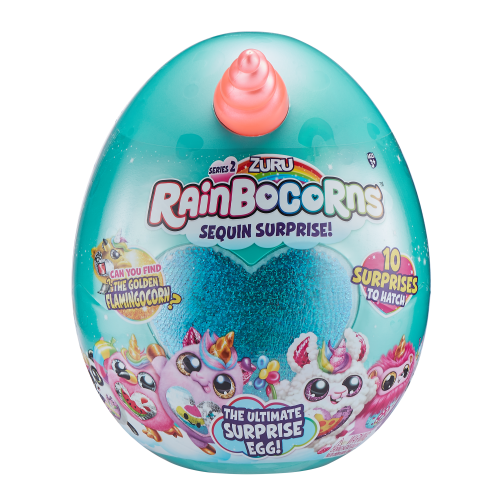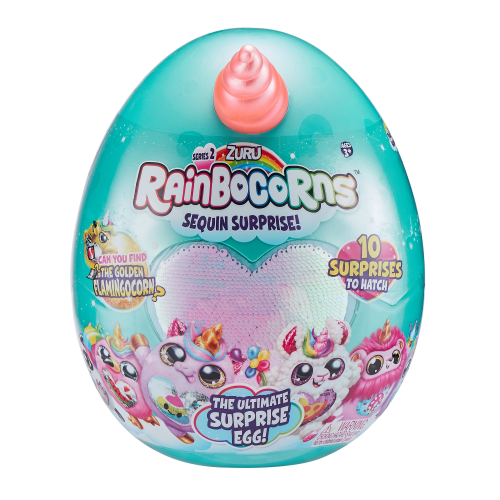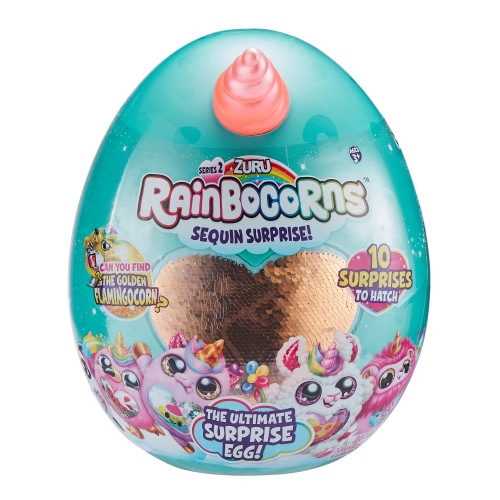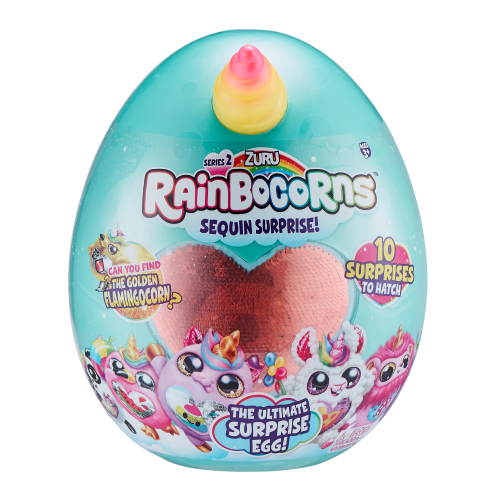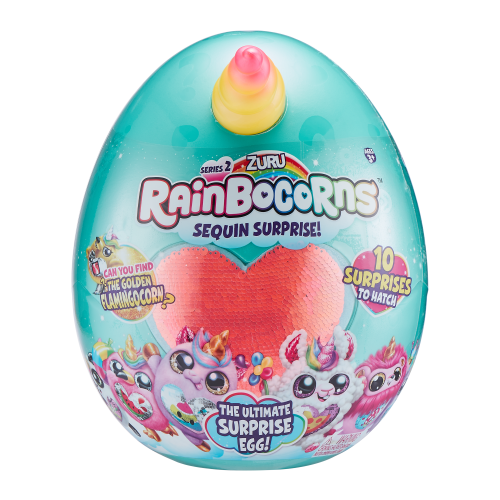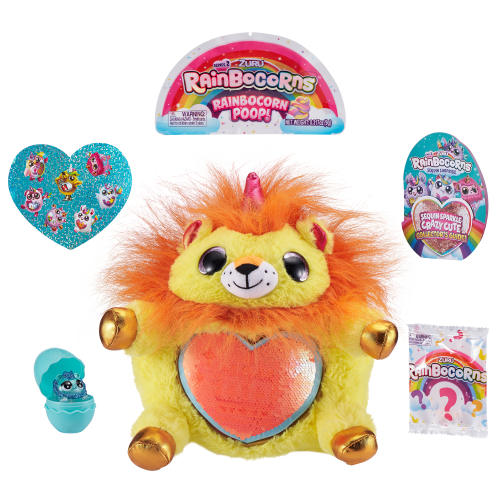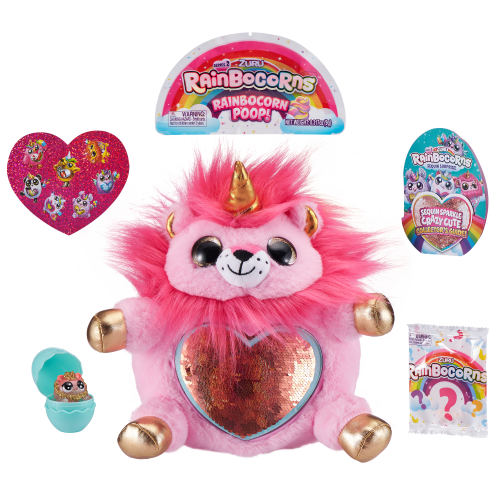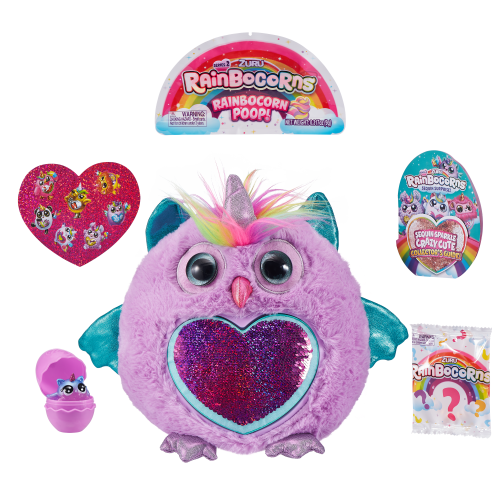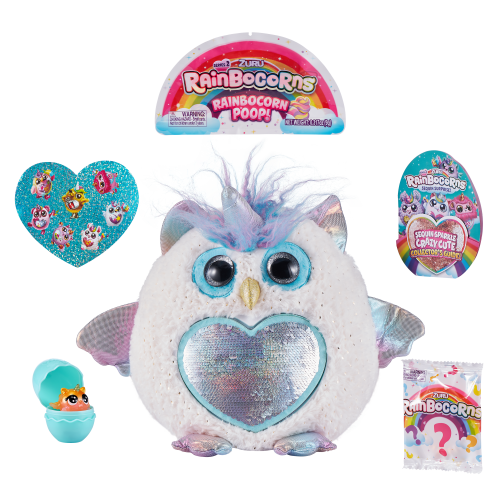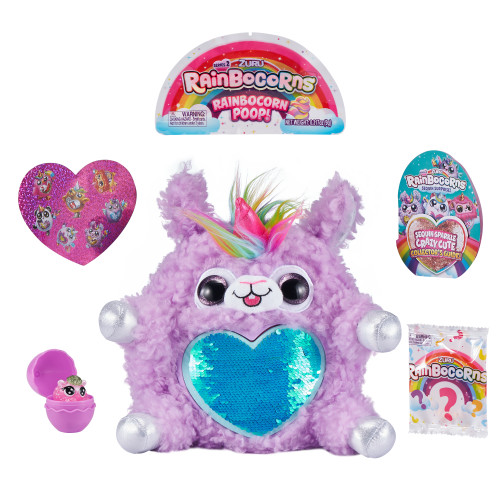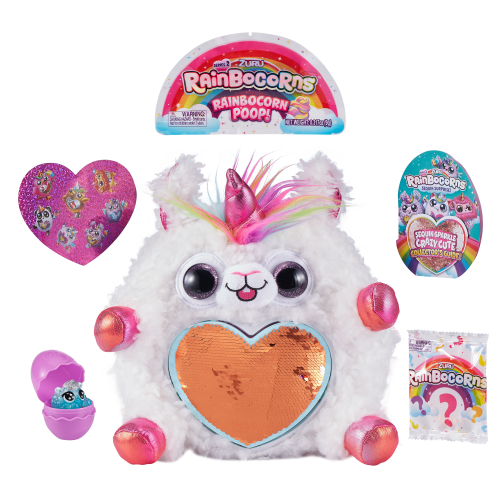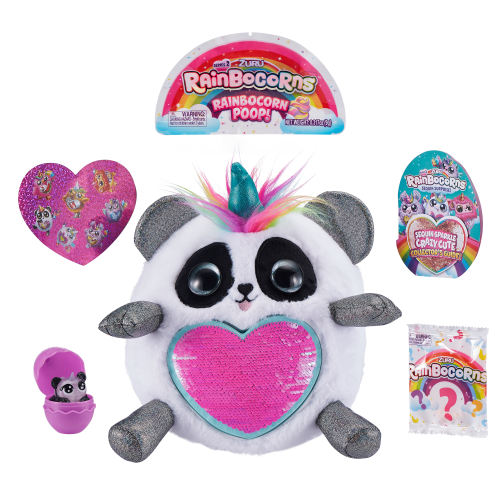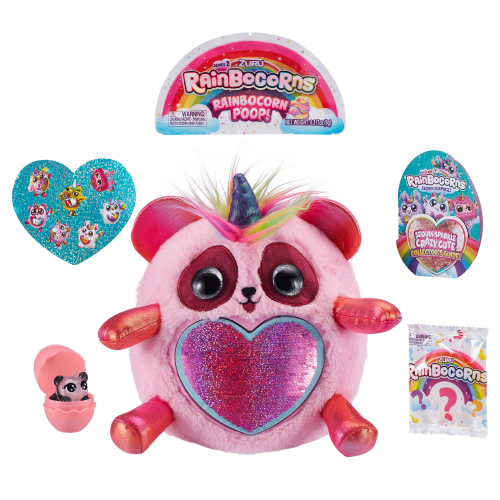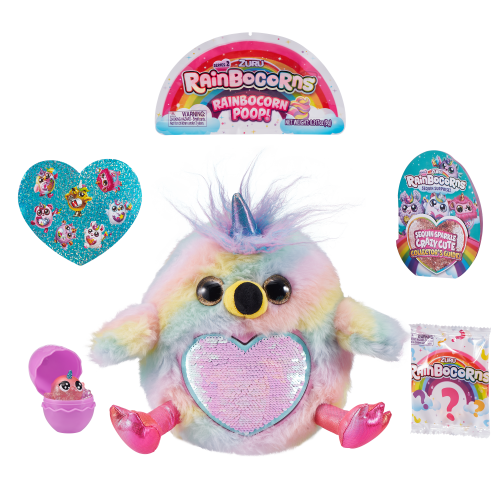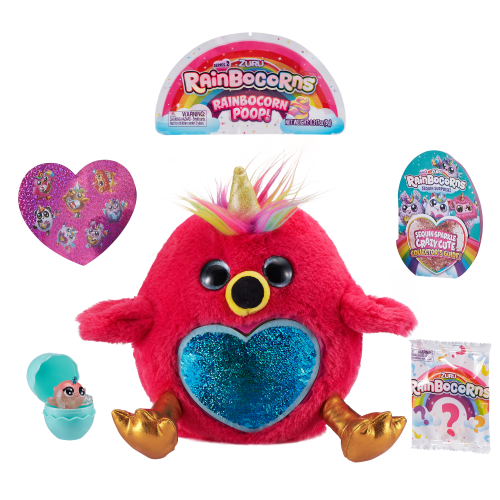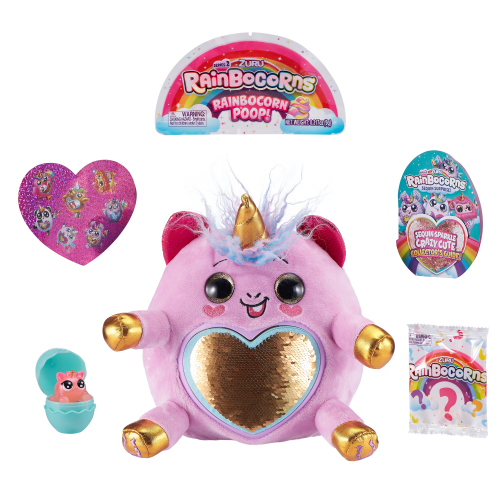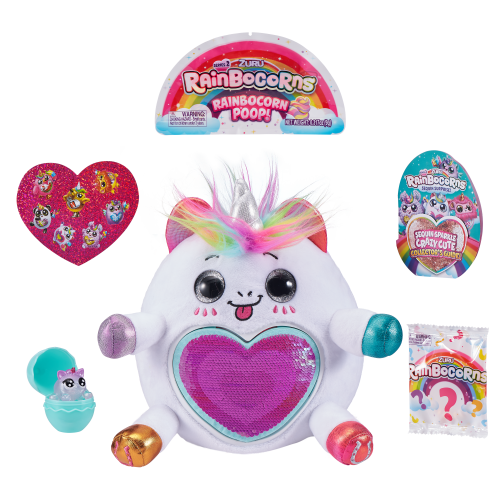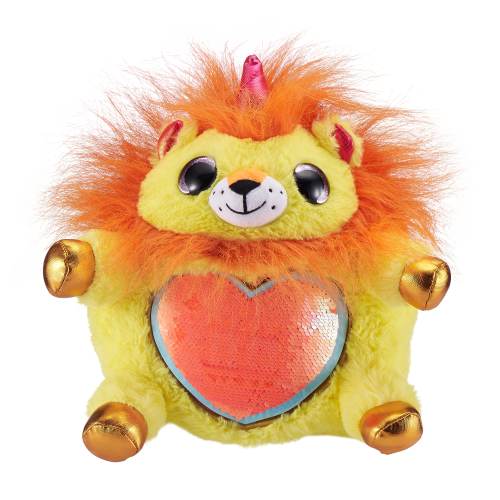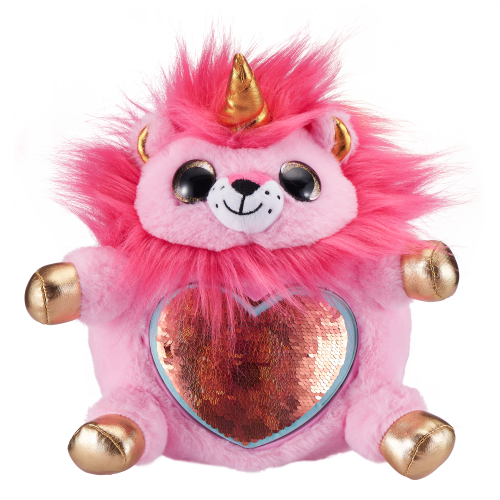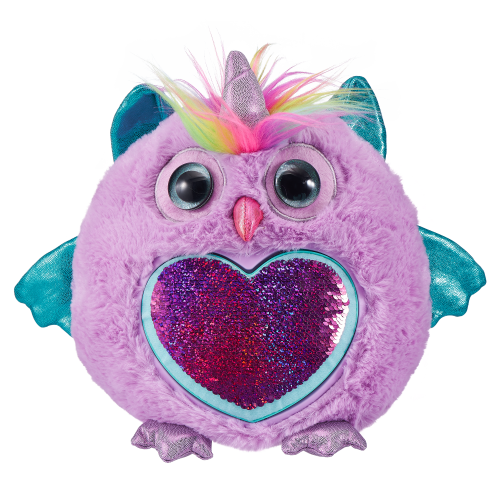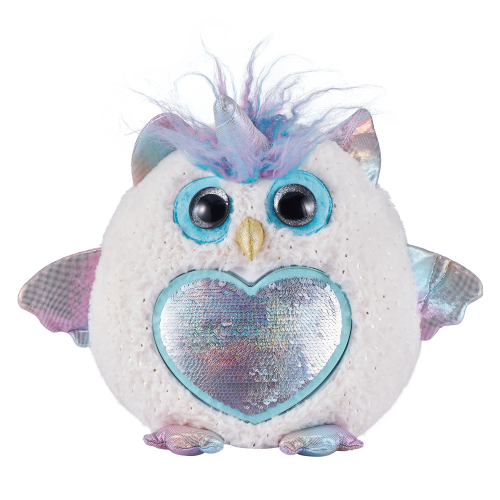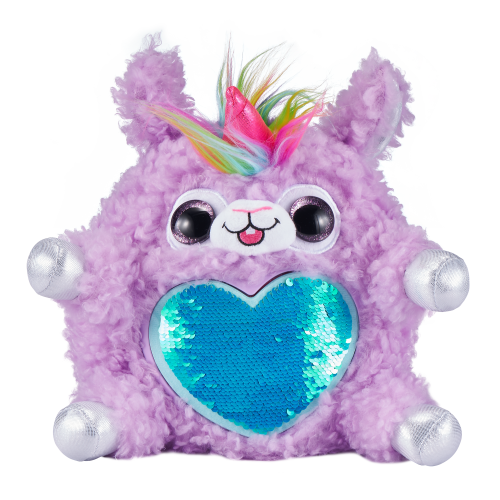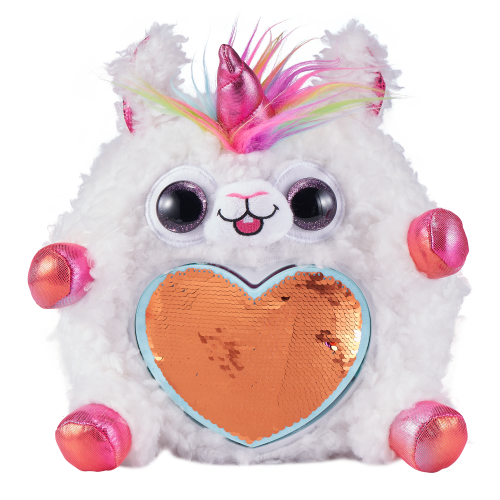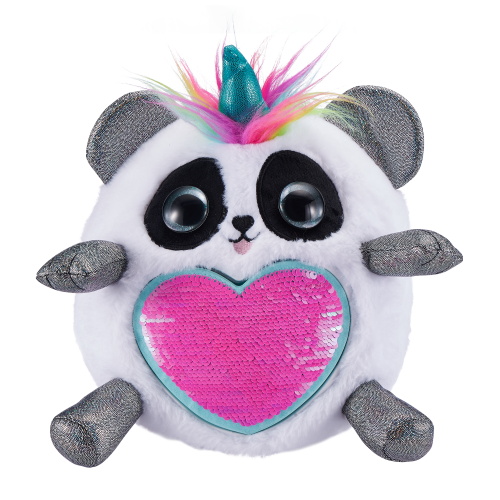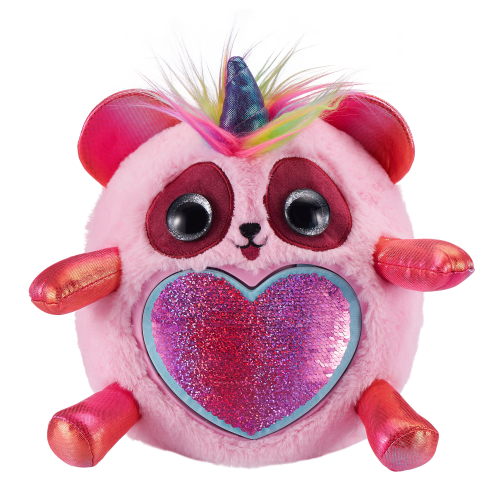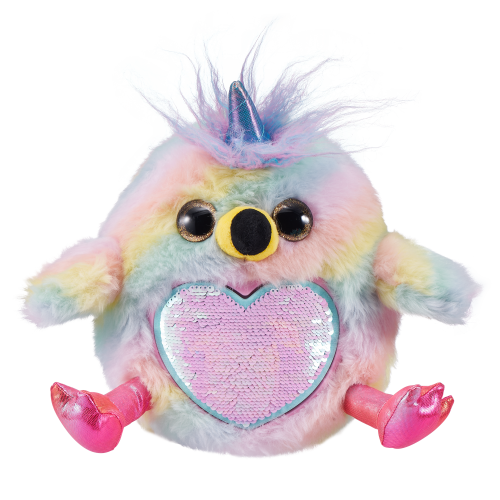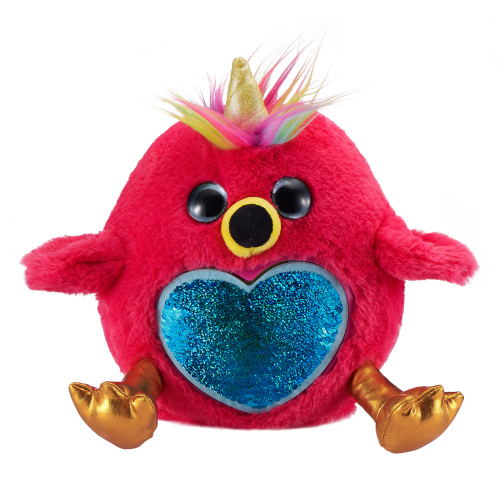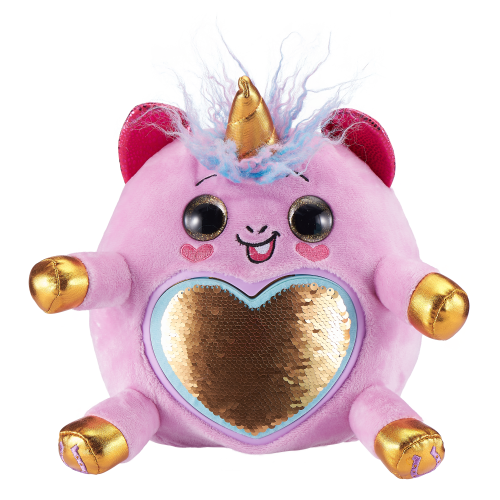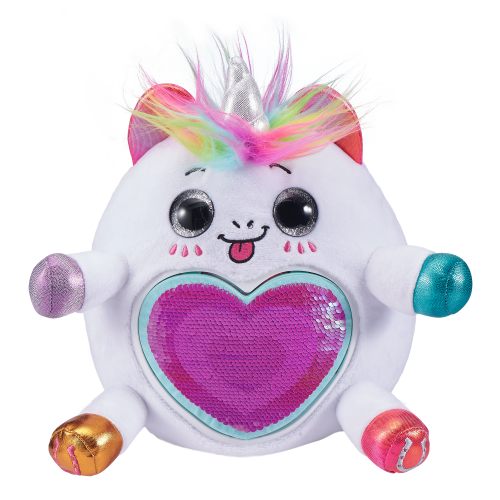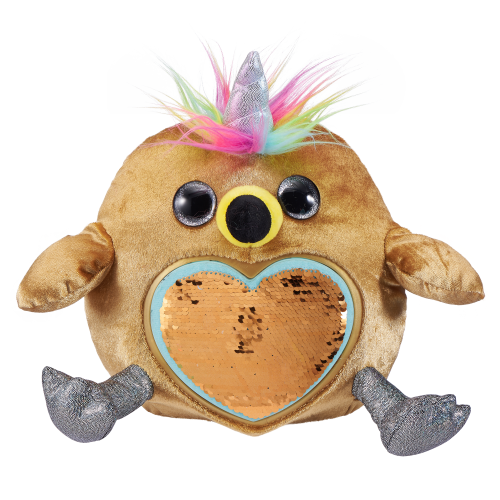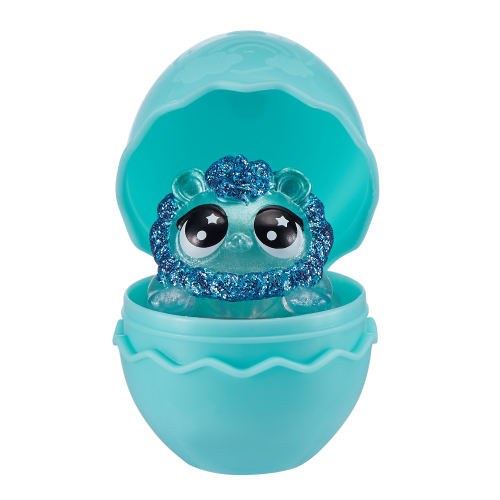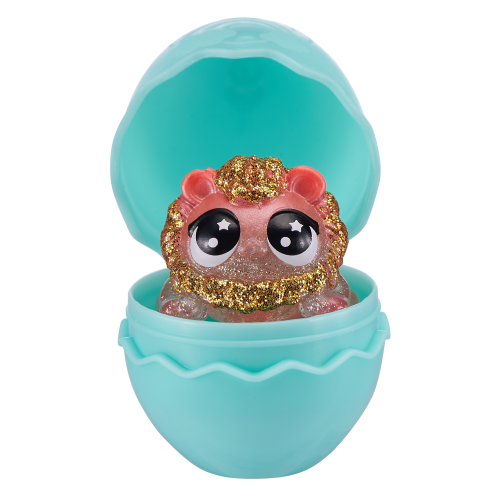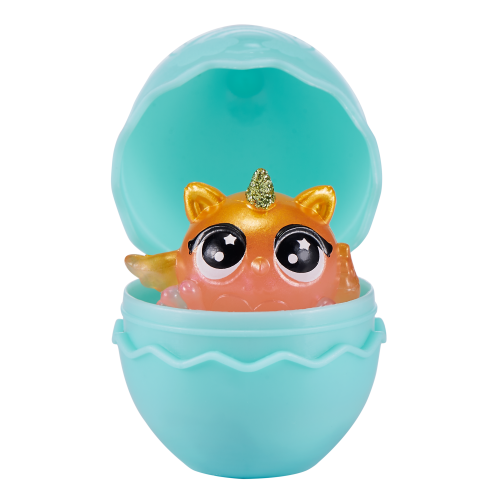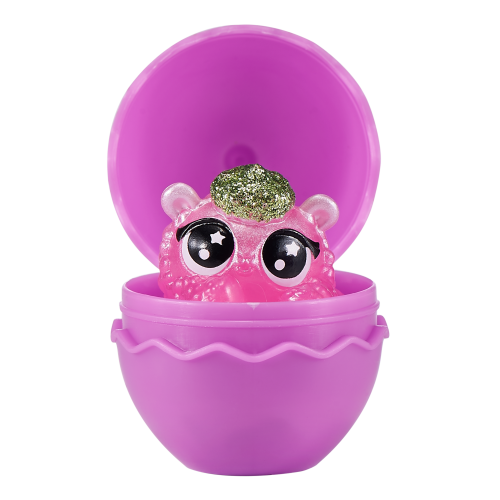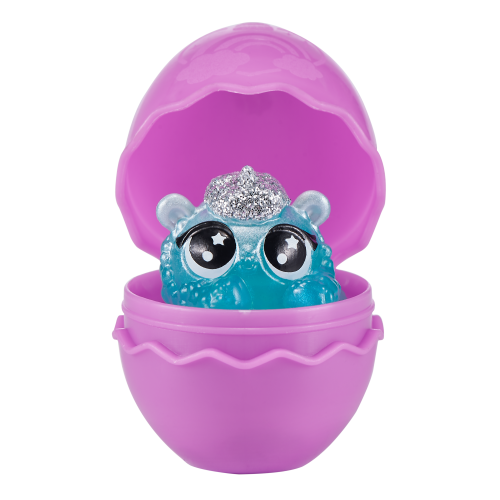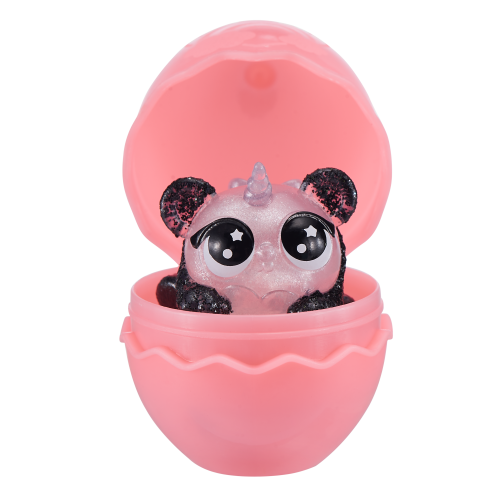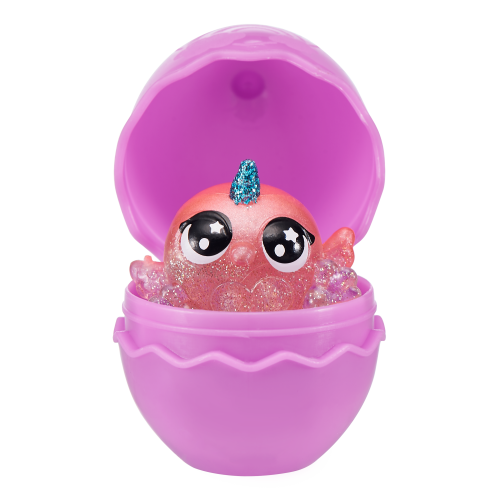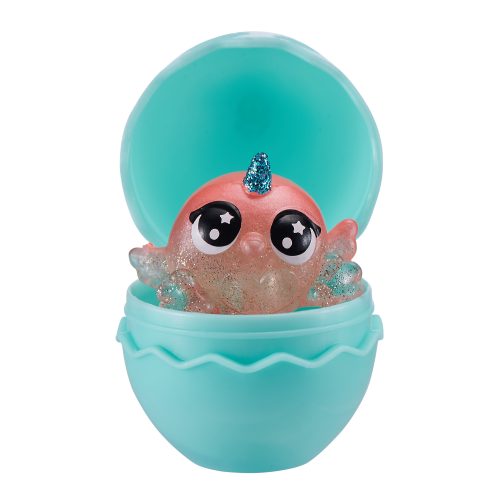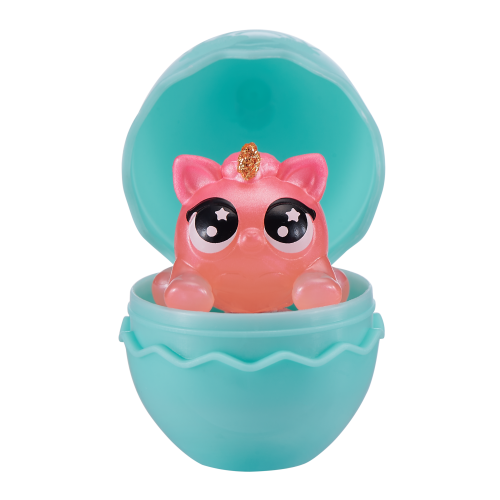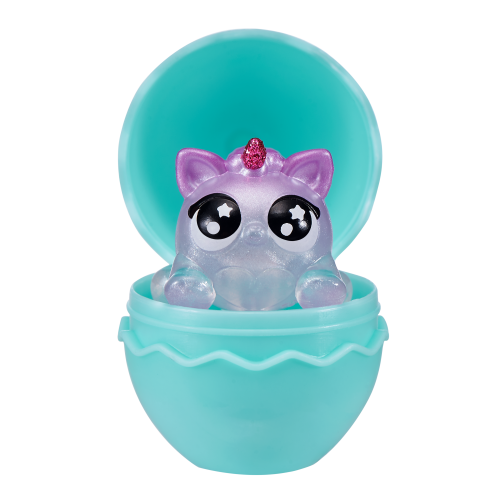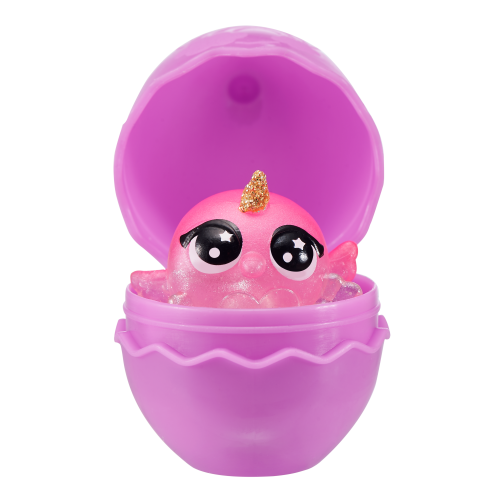 Rainbocorns Series 2 The Ultimate Surprise Egg by ZURU
Rainbocorns Series 2 is the ultimate surprise egg! There are 13 new characters to collect including Unicorns, Llamacorns, Pandacorns and even a rare golden Flamingocorn! Unbox more surprises like stickers, Rainbocorn accessories and ooey gooey Rainbocorn poop! There are over 40 new Boo-Boocorn designs to collect. How many can you find?!
KEY FEATURES:
• The Ultimate Surprise Egg with 10 layers to hatch and discover!
• Collect 13 adorable sweet-scented characters including Unicorns, Llamacorns, Pandacorns, Lioncorns and even a golden Flamingocorn!
• Comes with a cute, baby Boo-Boocorn hiding inside. Can you find the rare Twin Boo-Boocorns?
• Unbox all new surprises like Rainbocorn accessories, sparkly stickers and gooey Rainbocorn Poop!
• Reversible sequin surprise heart can be clipped to your backpack, hair, or clothing, and swapped with friends!
PACK INCLUDES:
Every egg includes a collectible teal egg, a hatching hint, scented plush, surprise sequin accessory heart, collectable Boo-Boocorns, Rainbocorn Poop, stickers, collectible accessory and collector's guide!
Your kid will love it

My eight year old begged and waited for this and it's her current favorite toy! However, it's a plush with a hair accessory and a bracelet. That's it.Because the booboo thing and unicorn slime poop were lost moments after opening lol

Cute toys, fast shipping

Very cute, daughters love!!

Daughters favorite Christmas gift

She loved it! Great gift!

Great Toy

I bought this rainbocorns as a surprise for my nice, she was very happy with it, it wasvery exited to her to see what was inside and when she saw the Unicorn and the slime she was so happy with the gift, the colors are very nice and colored for any kid, and another great thing I can see she can putit away in theegg and this amazing.

It's worth the price to see your kids eyes light up with love!!

Alright, so as an adult I was underwhelmed for $25 but my six year old kiddo absolutely loved this toy.She repeatedly says how much she loves it. "I love you Fluffy."She renamed it from Candy to Fluffy. And that is enough for me to give it five stars and totally recommend it. It warmed my heart !The unwrapping process is super fun with amazingly attractive packaging. The actual stuffy is suuuuuper fluffy. There's slime or putty that is the rainbocorn poop. And even fake nails. I'm not really someone who loves nails or make up at all nor on my six year old. But she had fun with it. Easy to apply with glue and easy to take off and reuse. (I was concerned it would hurt or be unsafe for her to use.).

Fun! Fun! Fun!

We love Rainbocorns!! The plushy is really soft and just enough squishiness to cuddle and snuggle. All of the surprises are so fun to open as well. My daughter especially enjoyed the image revealing sequins on her belly. Also, the egg can contain all of the components of the toy so you can clean up and store after you play.

Great new surprises inside! ZURU really keeps it interesting!

Such an adorable toy! Very affordable for the parents and enjoyable for the kids. We loved how they changed up the colors and the animals too. The fun prints and sweet scentsare a nice match with the exciting new series.ZURU always has fun products with all kinds ofsurprises and they didn't let us down with this new series either. My daughters loved the new nail decals and how they matched. And they even managed to change up the little bobocornswith long tails this time so nothing gets old and boring. My kids really enjoyed this series and can't wait for what's next!

Egg surprise

My daughter absolutely loved the egg surprise. It is wrapped like an LOL surprise where there are multiple layers to the plastic that need to come off with a clue and then you open the egg itself.Inside the egg is the stuffed animal, a nail set, slime (2 different colors) and a smaller egg with little animals in it. The stuffed animal also comes with a heart clip that has flipable sequins on it (one side was yellow and the other a red pepper) this clips into the heart of the animal or onto the child.She has not stopped playing with it since she opened it!

Super cute toy!

My daughter loves this toy! It is so neat how she got to take it apart. The colors are so bright and pretty. It is also a lot bigger than I expected. I love that it comes with other things and not just an animal!

Super duper cute!

My duaghter has been begging me for one of these forever so i bought her one. She went absolutely crazy over it! Theyre so cute. I love the packaging with the unicorn egg. Now i have to get her more lol

Happy toddler

This is cute. Has a big stuffed animal and inside has a weird type of slime, some fake fingernails and a little animal. It's really cool and was a great gift.

My granddaughter loved this present! She was overjoyed when she found out what she got! She got one of those rare ones. Easy to order

My daughter LOVED IT!

My daughter collects Zuru Rainbowcorns and she got the Elephant one. She was extremely excited and happy about it. She loved all the different surprises it comes with and you definitely get the value for the money. Love how these are not overpriced like the other toys out there.

So fun!

My daughter loves her new Toucan friend. She also loved all the extra accessories. It came with slime kit, fake nails and a small toy. She loves revealing the secret heart. Is a great toy with lots of details!

Super cute toy and lots of fun

We got the tiger. My niece loves it. The colors are so vibrant. The character is bigger than I thought it was going to be. This is the ultimate 'mystery' bag/egg.