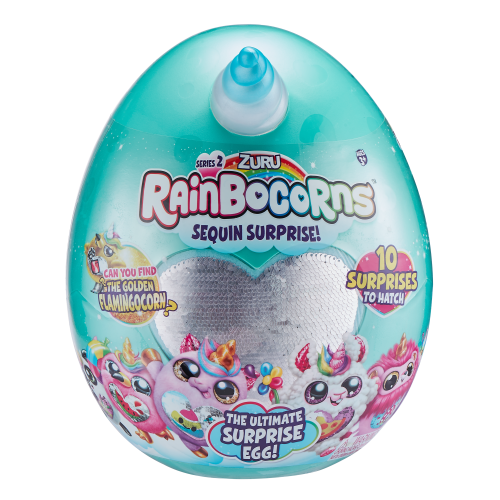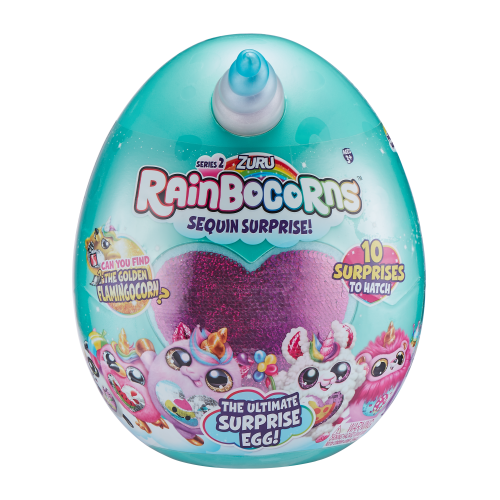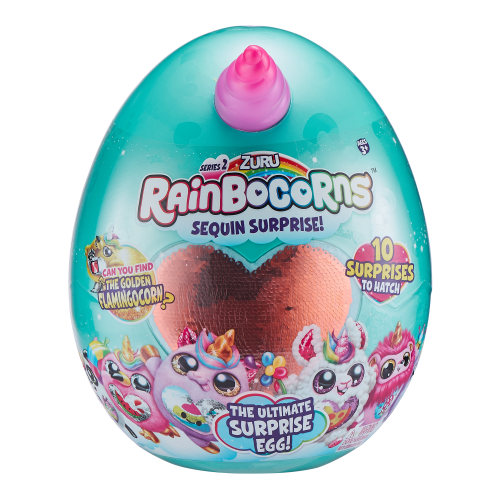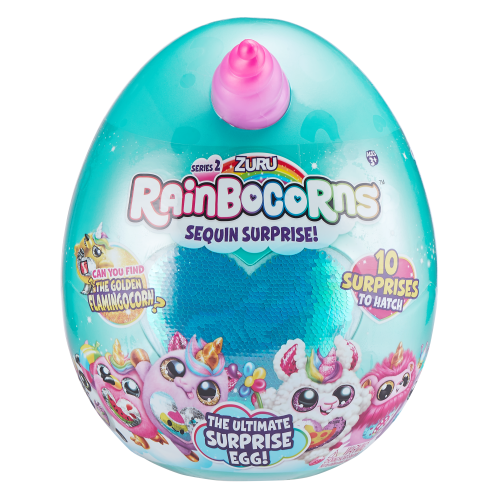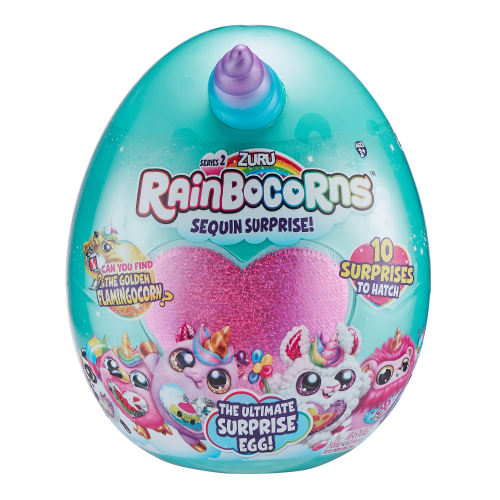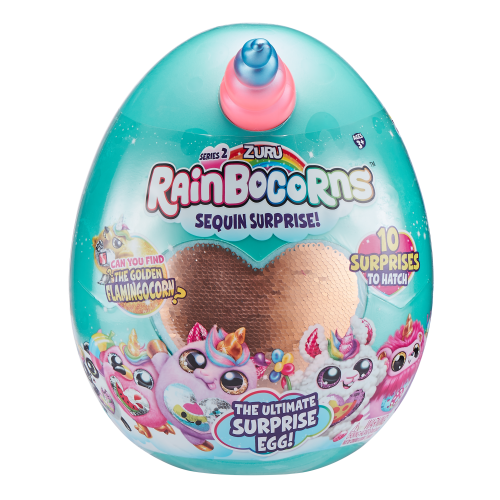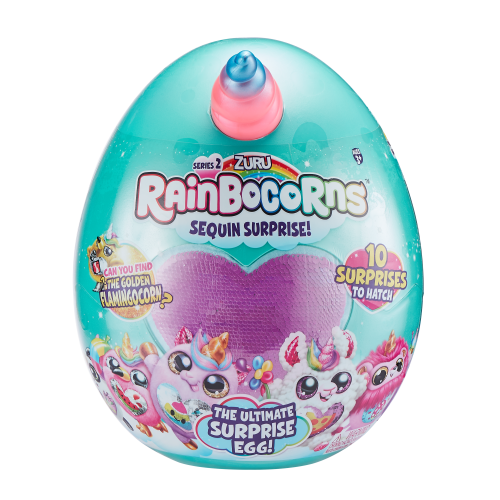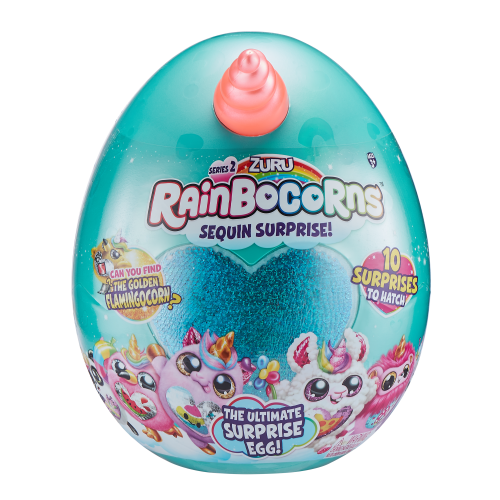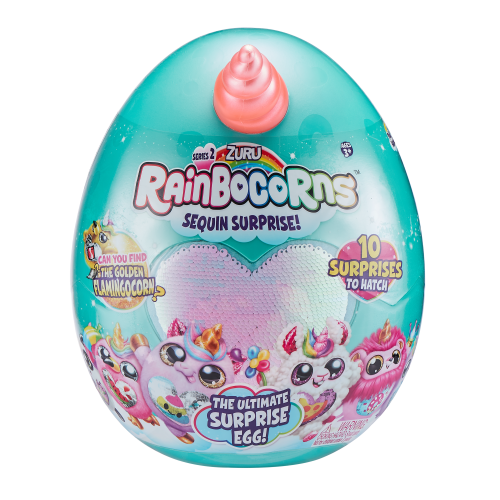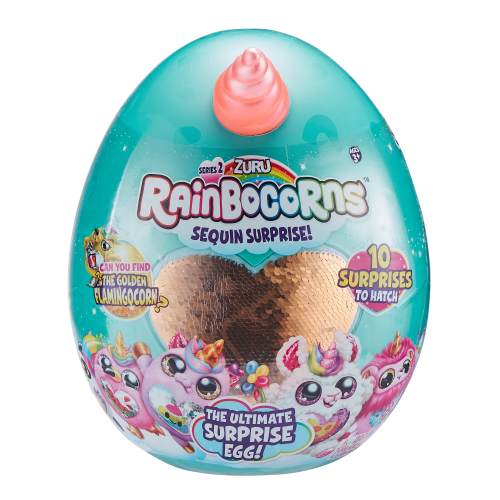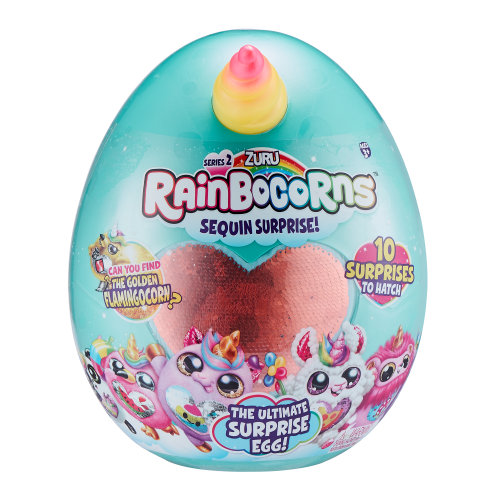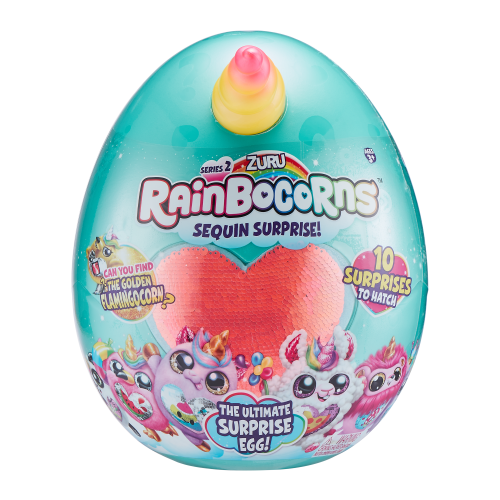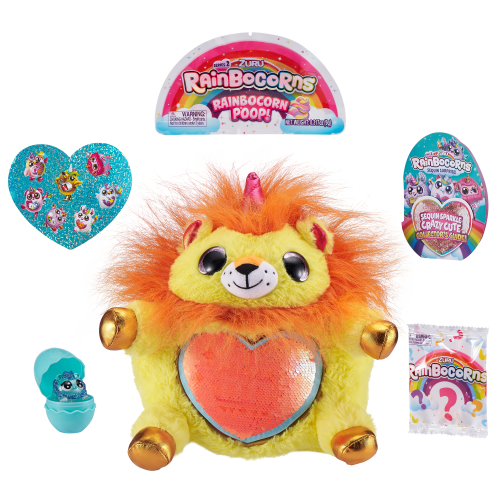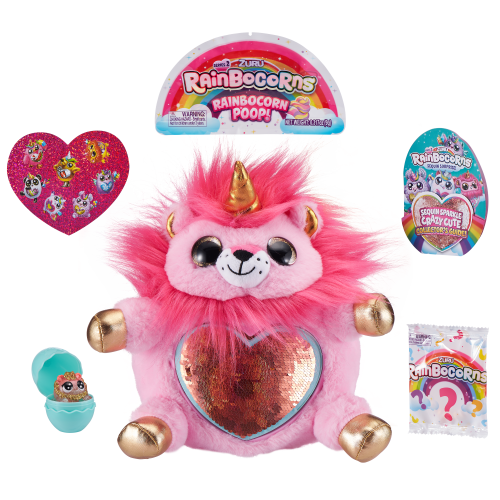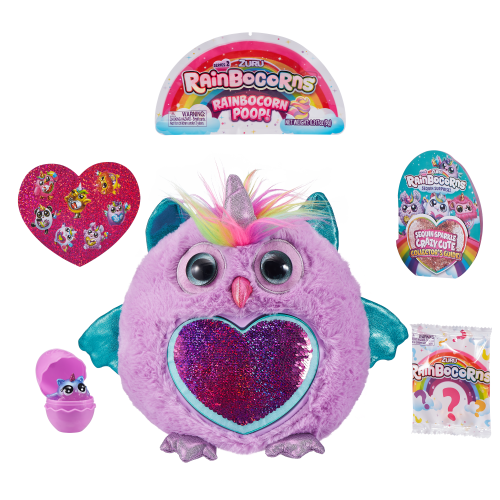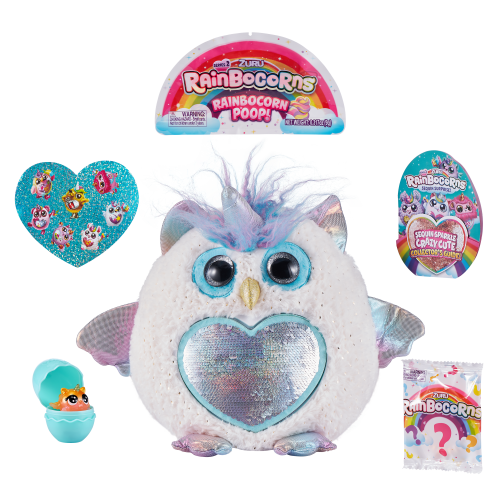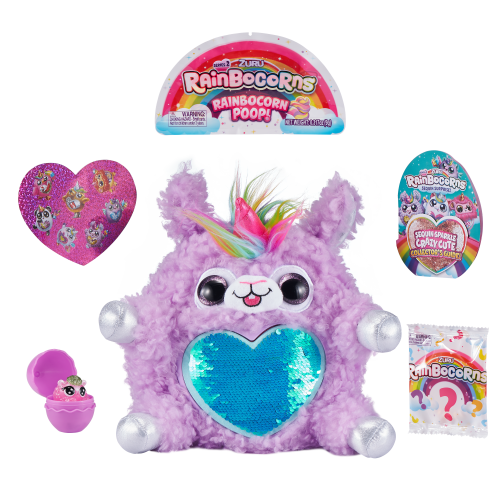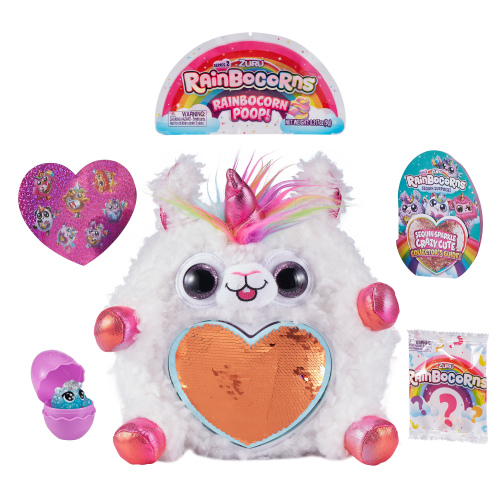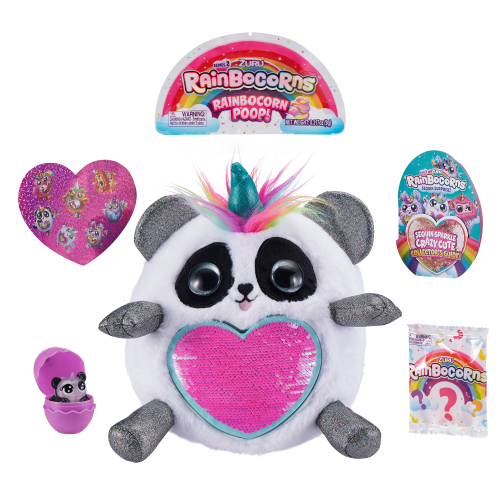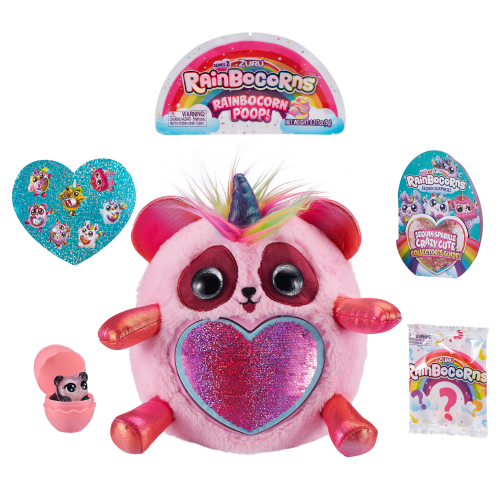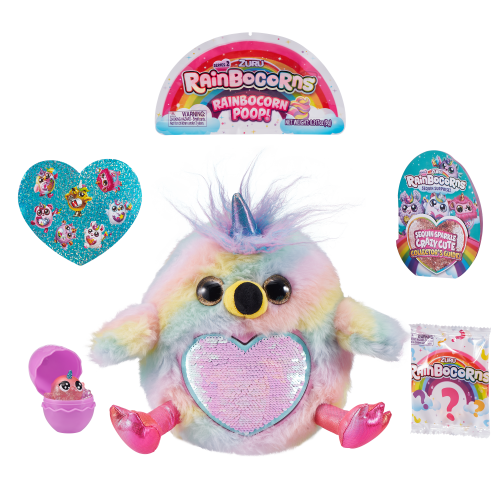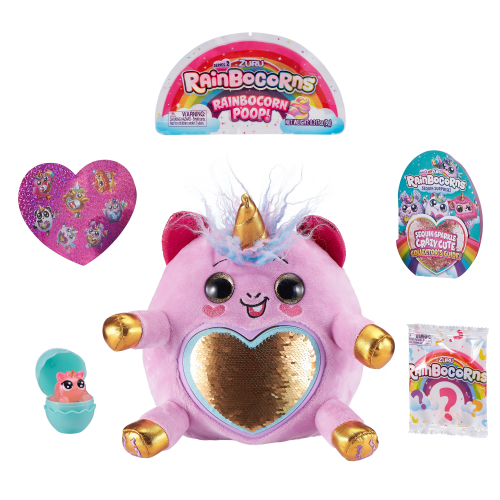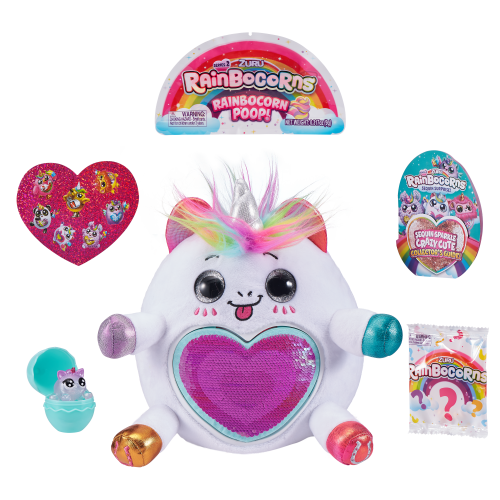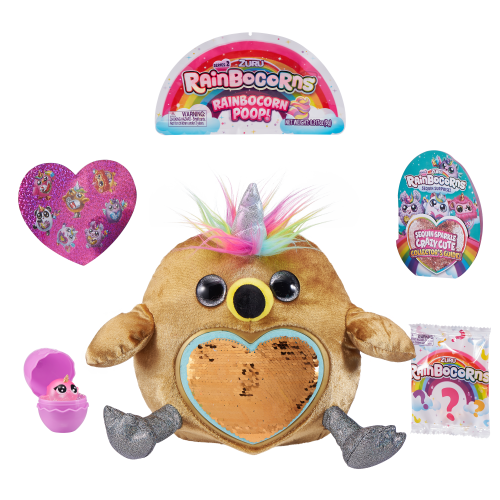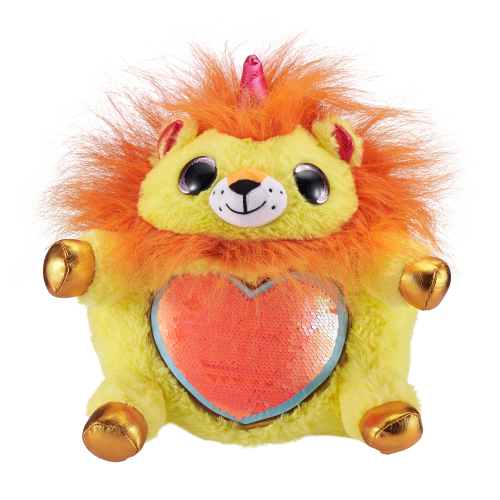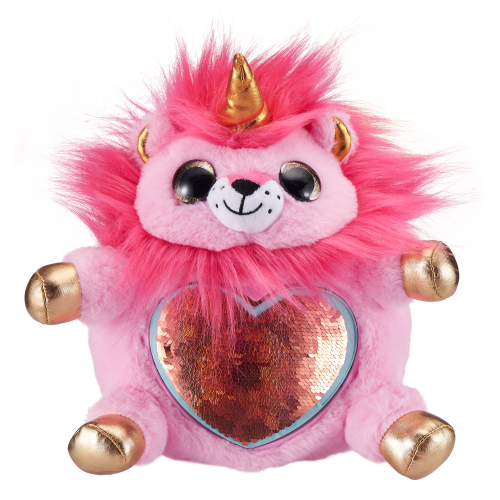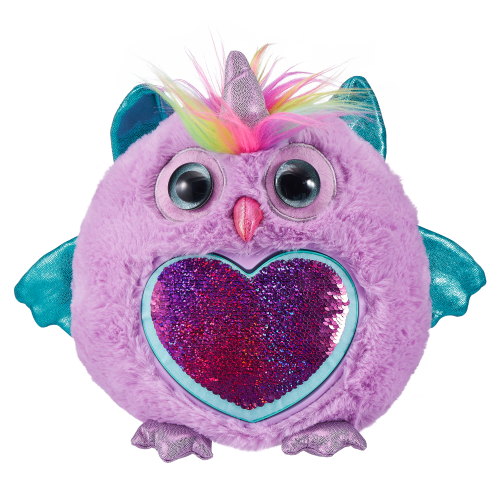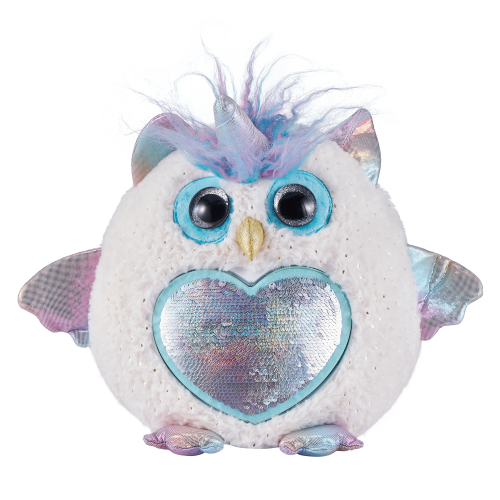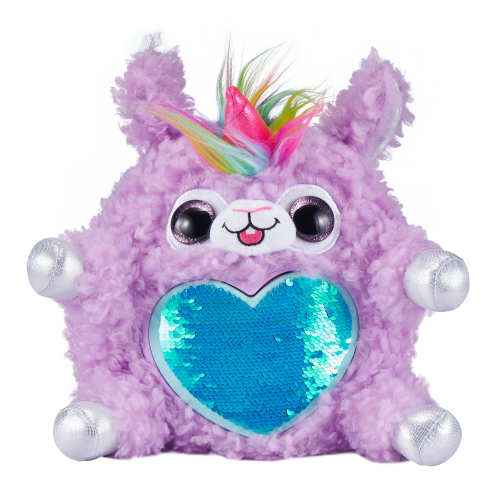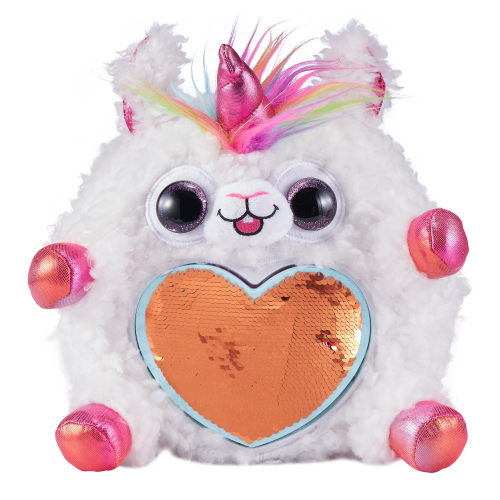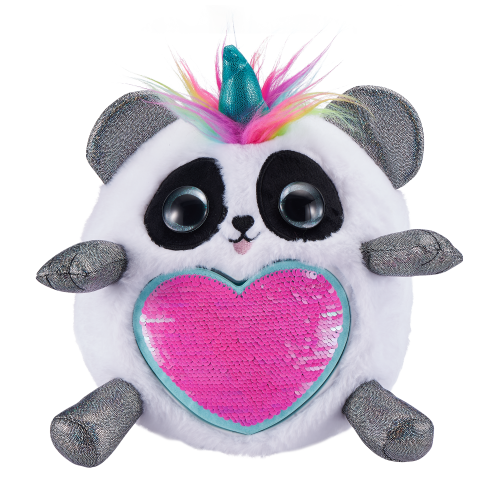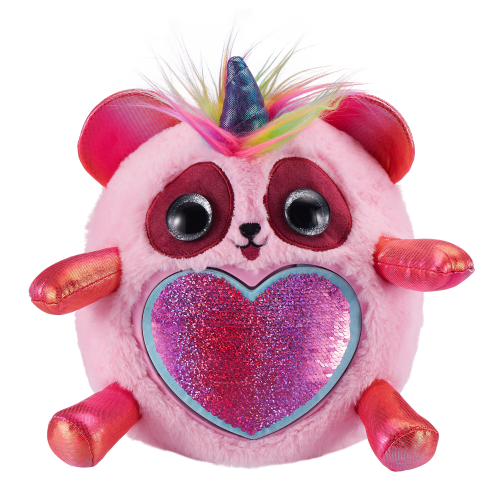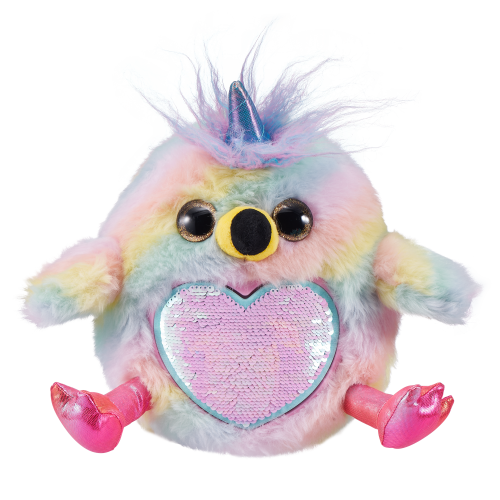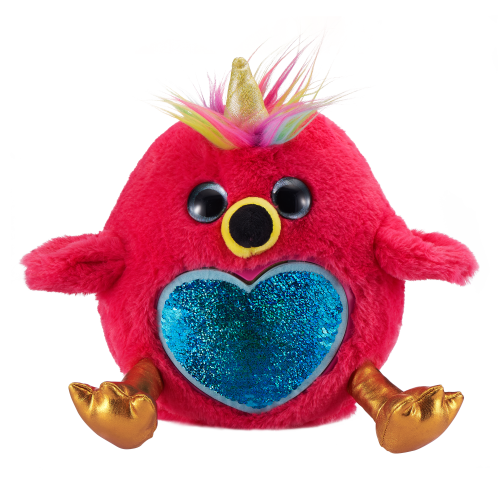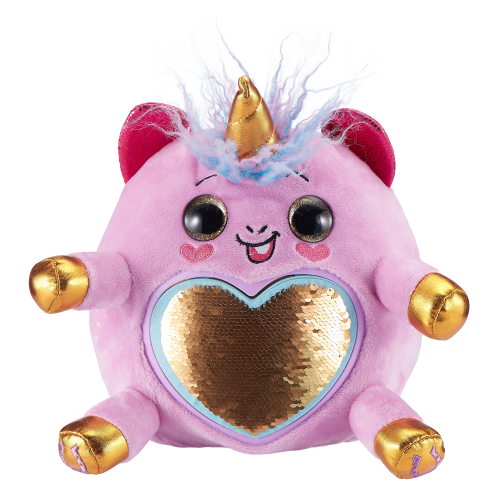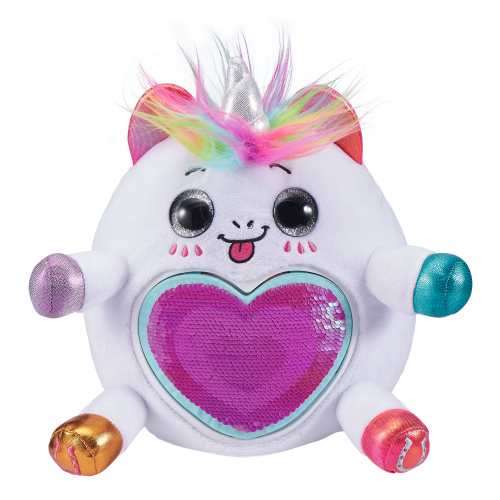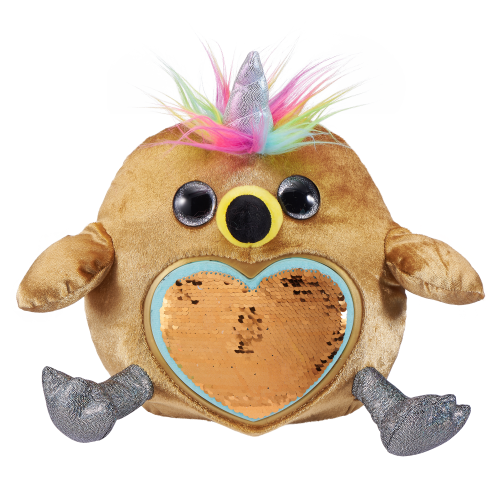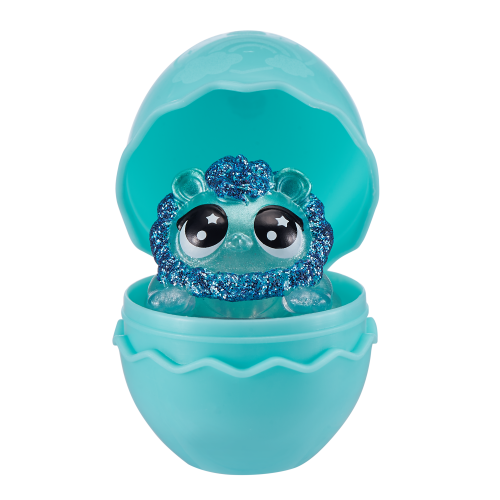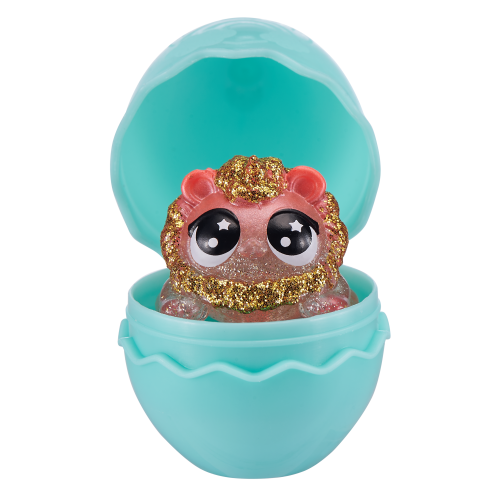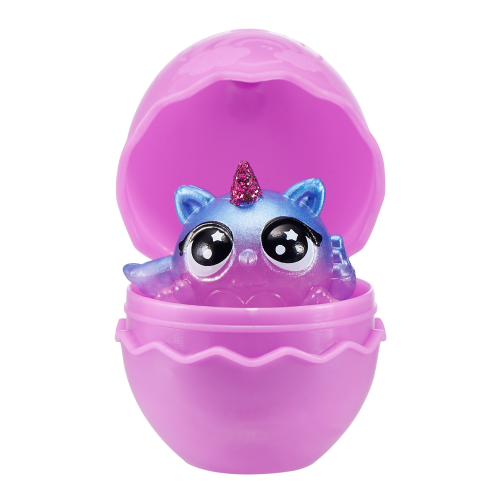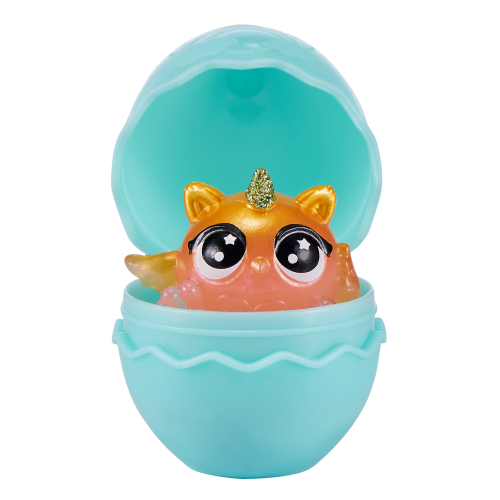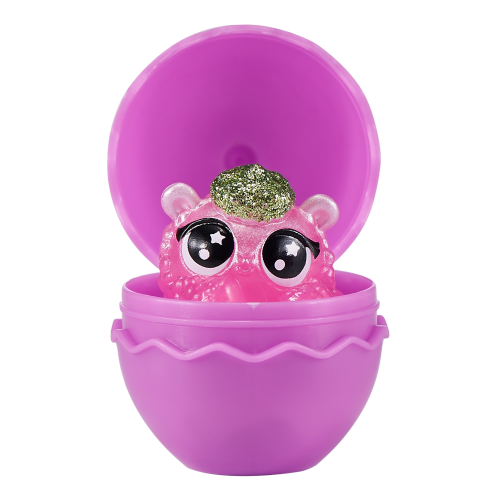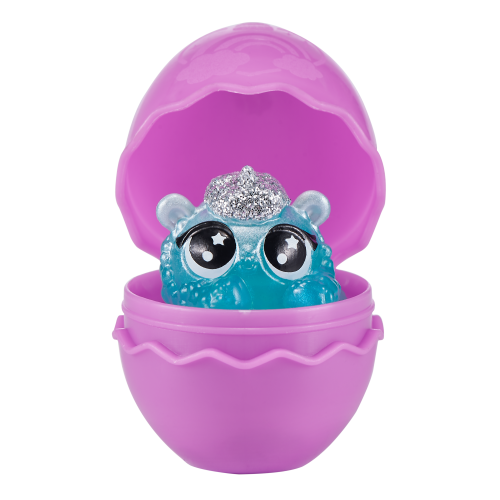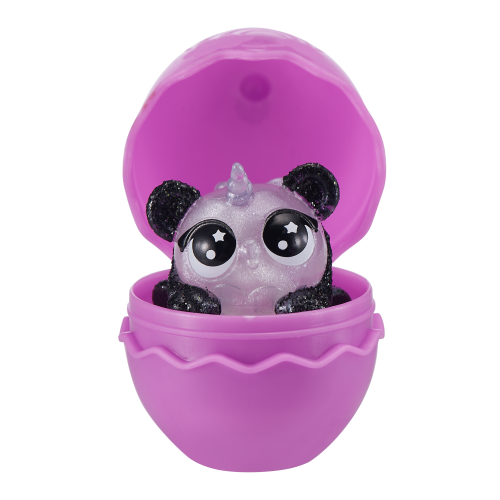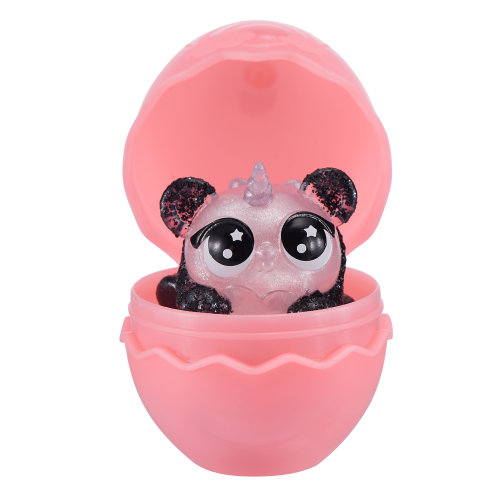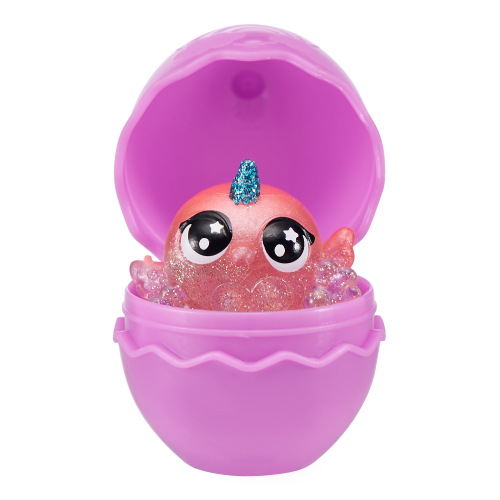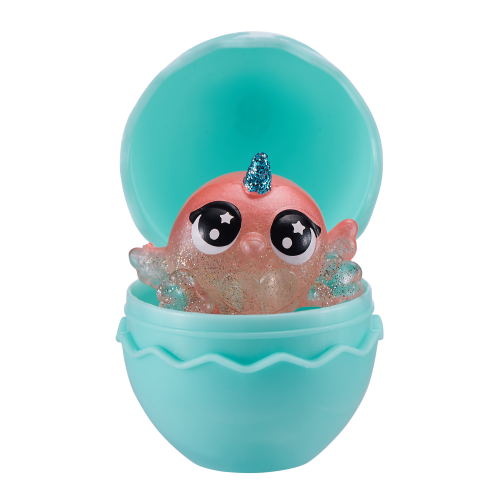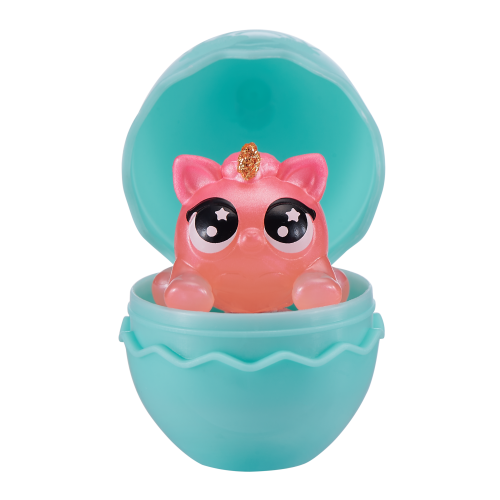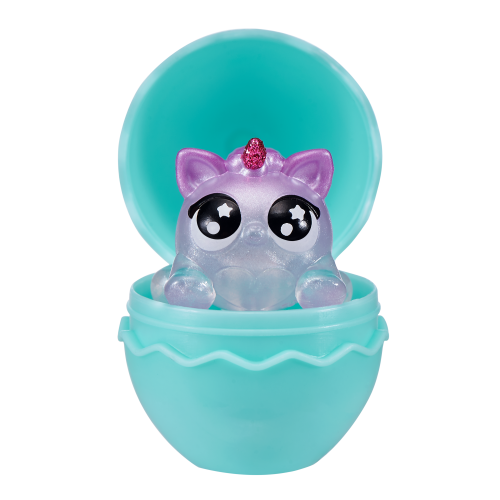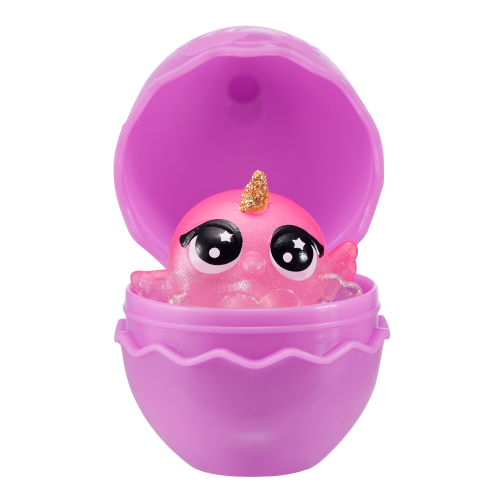 Rainbocorns Series 2 The Ultimate Surprise Egg by ZURU
Rainbocorns Series 2 is the ultimate surprise egg! There are 13 new characters to collect including Unicorns, Llamacorns, Pandacorns and even a rare golden Flamingocorn! Unbox more surprises like stickers, Rainbocorn accessories and ooey gooey Rainbocorn poop! There are over 40 new Boo-Boocorn designs to collect. How many can you find?!
KEY FEATURES:
• The Ultimate Surprise Egg with 10 layers to hatch and discover!
• Collect 13 adorable sweet-scented characters including Unicorns, Llamacorns, Pandacorns, Lioncorns and even a golden Flamingocorn!
• Comes with a cute, baby Boo-Boocorn hiding inside. Can you find the rare Twin Boo-Boocorns?
• Unbox all new surprises like Rainbocorn accessories, sparkly stickers and gooey Rainbocorn Poop!
• Reversible sequin surprise heart can be clipped to your backpack, hair, or clothing, and swapped with friends!
PACK INCLUDES:
Every egg includes a collectible teal egg, a hatching hint, scented plush, surprise sequin accessory heart, collectable Boo-Boocorns, Rainbocorn Poop, stickers, collectible accessory and collector's guide!
Grand-daughter loved!

I ordered this for my granddaughters birthday. I would have sent it back for a replacement but there is no time to get the return on time. Very dissapointed in the dent. I should have gone to Target. 4.0 out of 5 stars Dented By Amazon Customer on May 7, 2021 I ordered this for my granddaughters birthday. I would have sent it back for a replacement but there is no time to get the return on time. Very dissapointed in the dent. I should have gone to Target. Images in this review

Great price fast shipping

I would have given this 5 stars but we paid for the elephant and received the toucan. My kid still loves it, hence the 3 stars, but since it was from the Easter bunny, I can't take it away to return for the correct one we ordered which she would have loved even more since she loves elephants. Mildly disappointed.

Granddaughter LOVES it!

Cool 3.0 out of 5 stars Ok By Marie Josie O philippe on March 27, 2021 Cool Images in this review

These stuffed animals are cute and the extra accessories and items inside the egg make it fun. It is a little expensive for what you are actually getting.I wasn't expecting the nails to work well but one of them didn't even have sticky stuff on it so it was a disappointment.

My daughter loves this!

Happy

A mi hija le encanto este regalo

Kid loves it very cool love how the front can change

Perfect for Christmas gift.

Thought was overpriced but granddaughter liked

This was a gift for someone. What I can say is the appearance of the egg was in great condition. The stuffed animal was in great condition.

Es bello buen tamaño a mis hijas les encantó