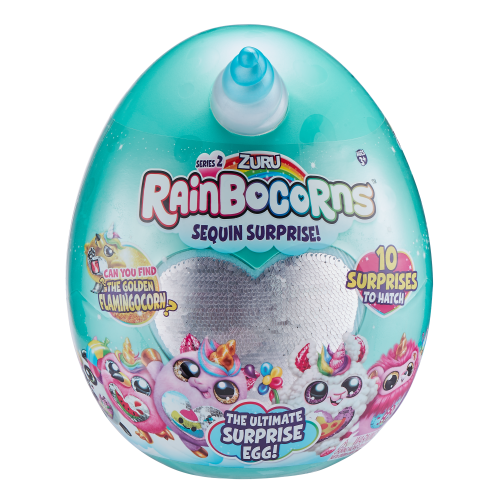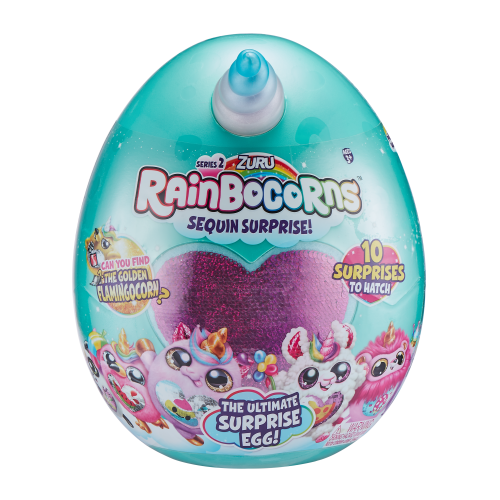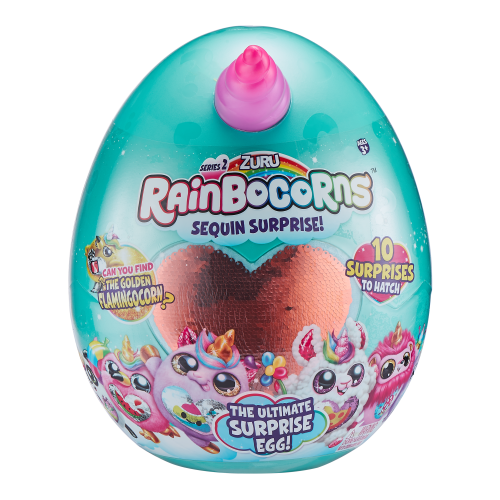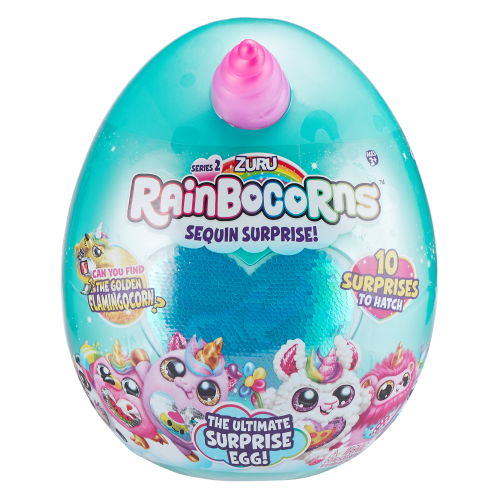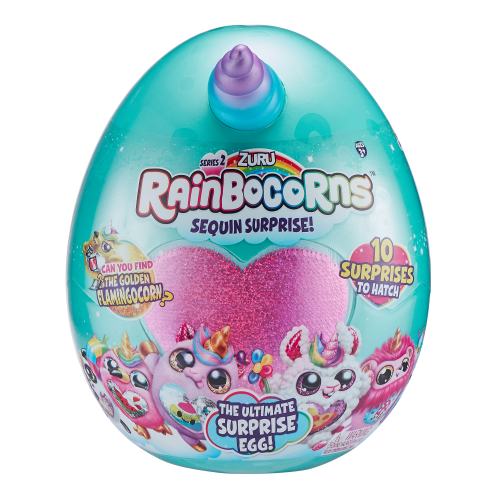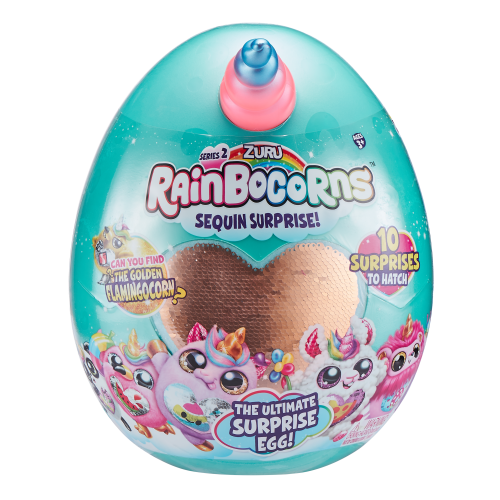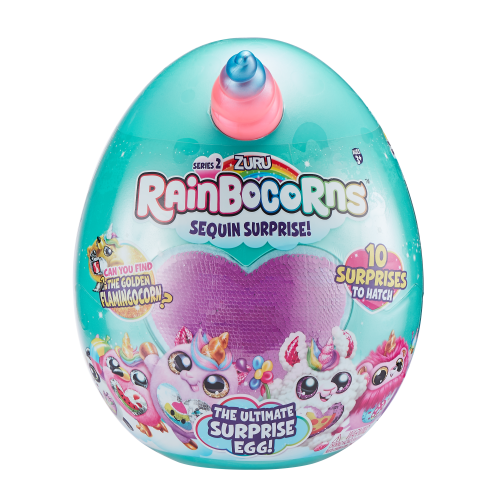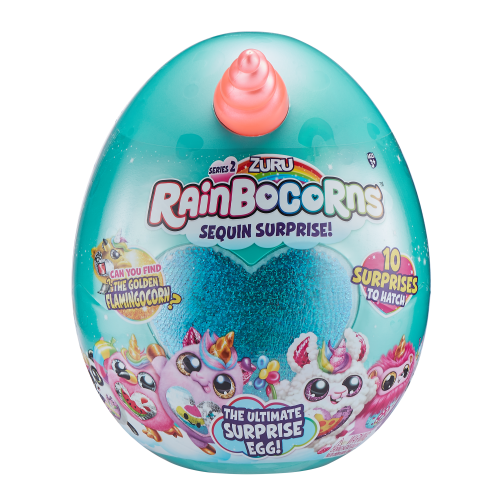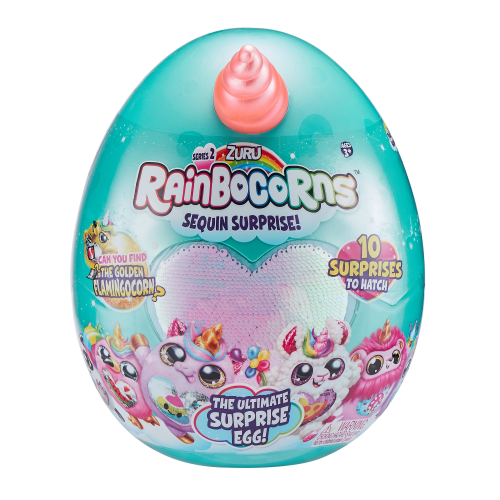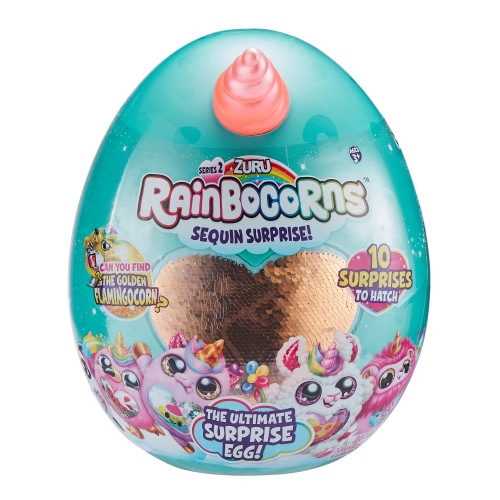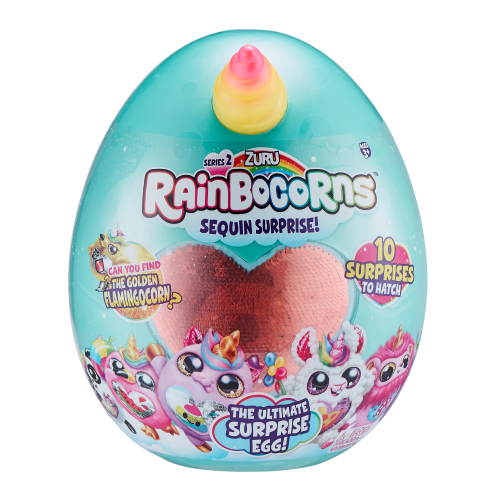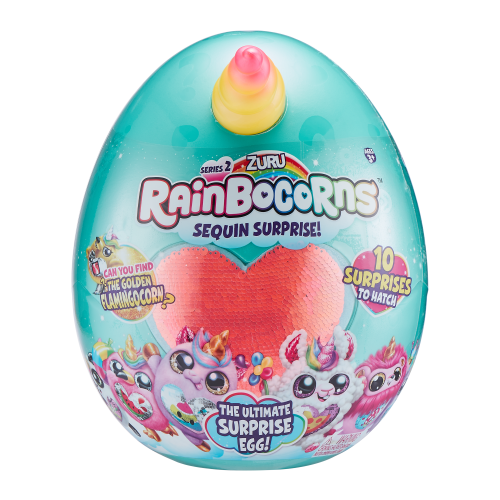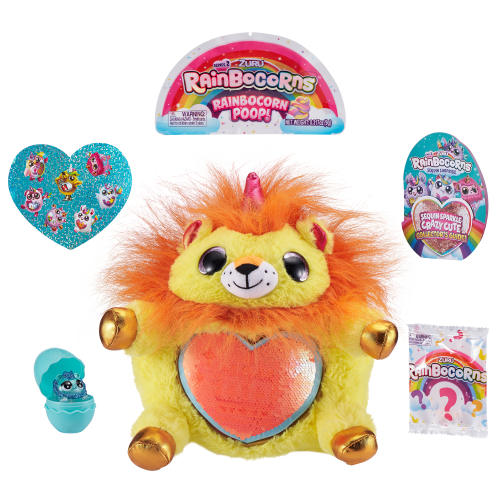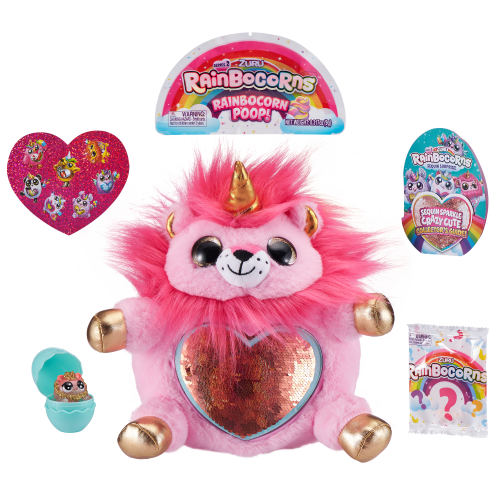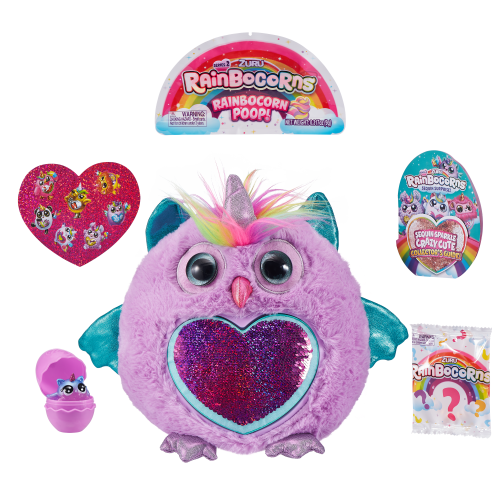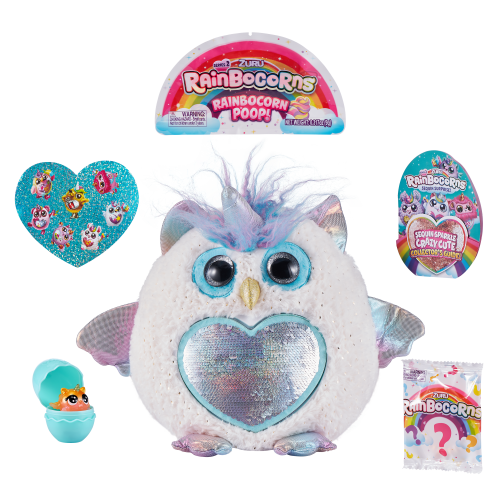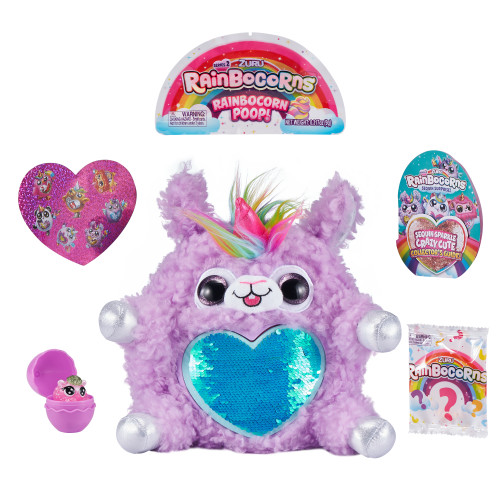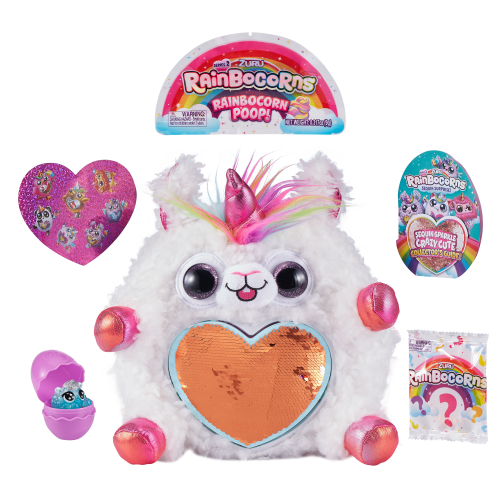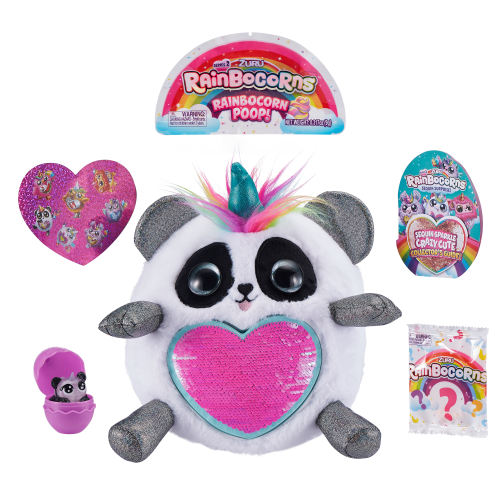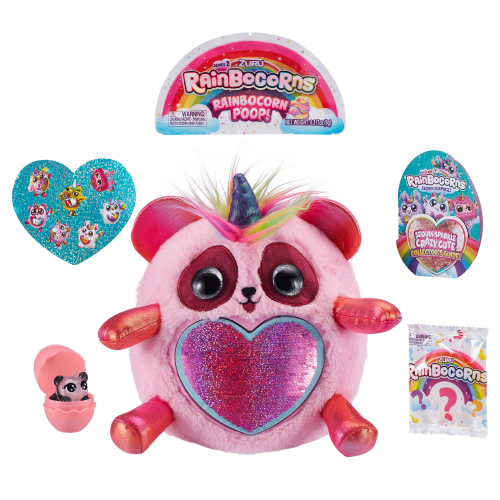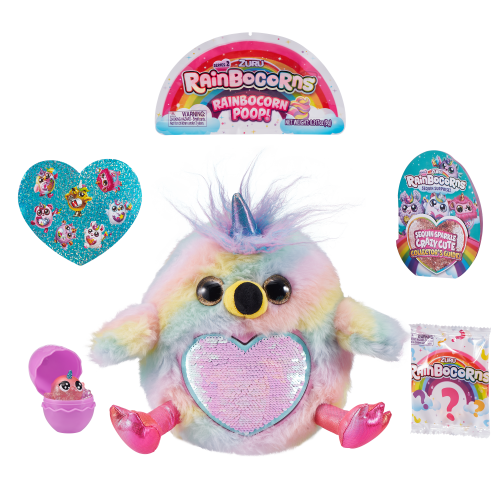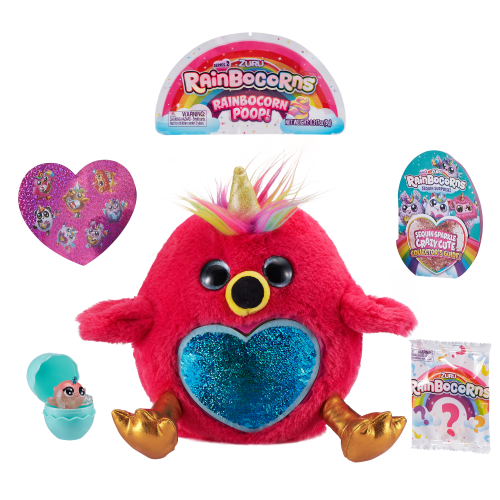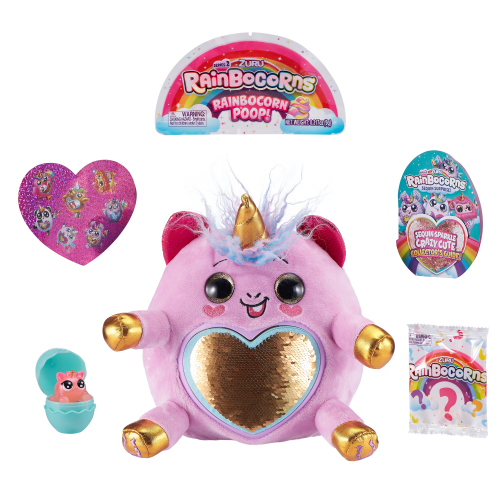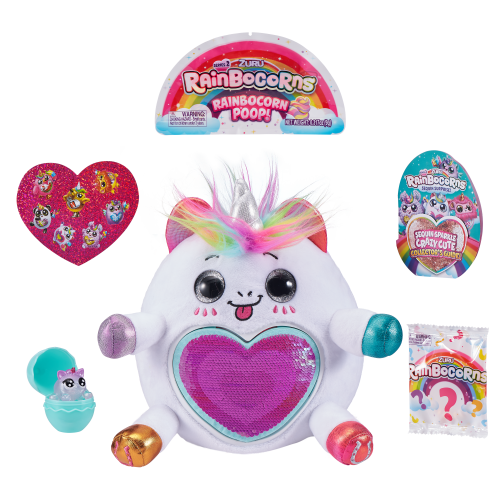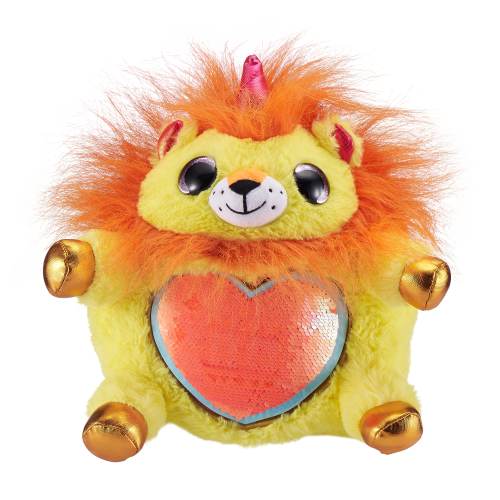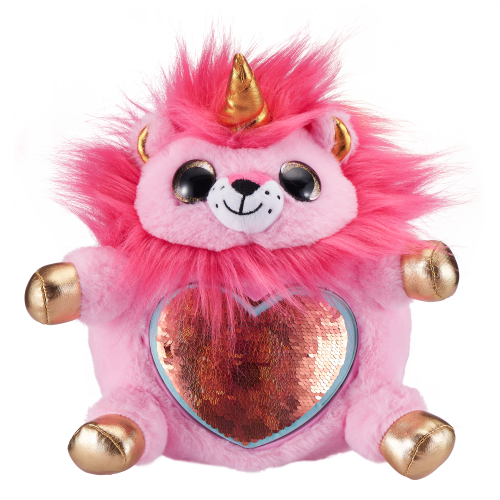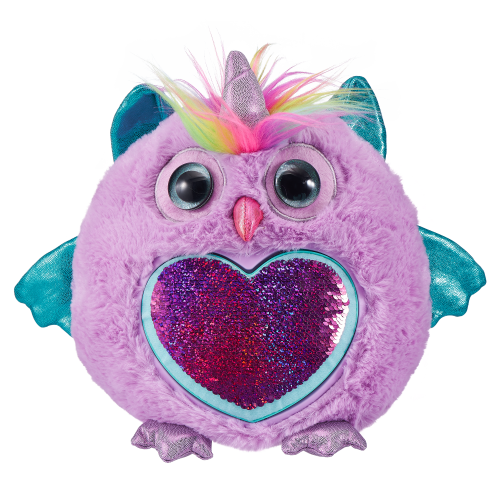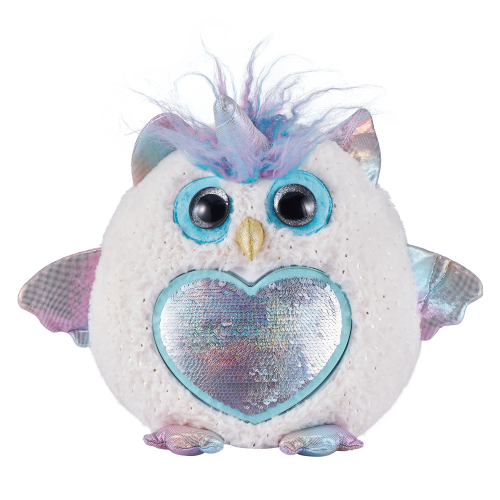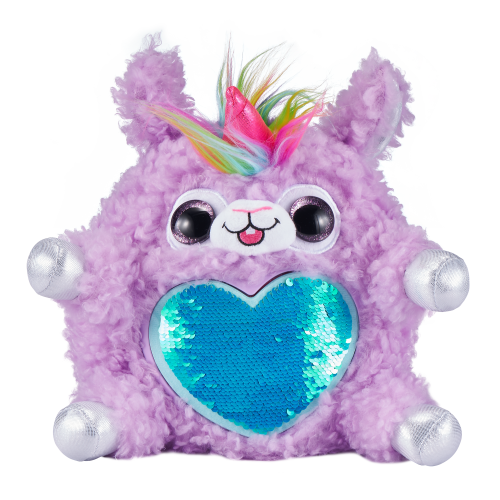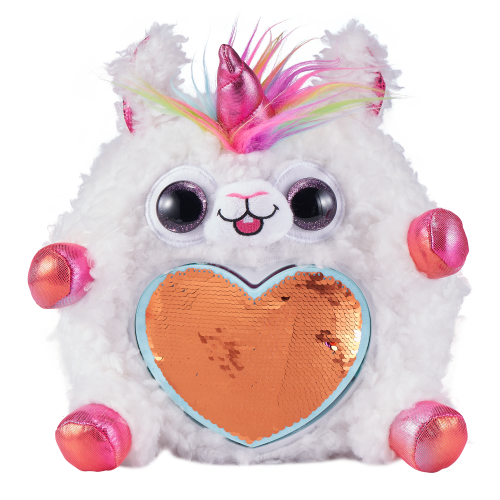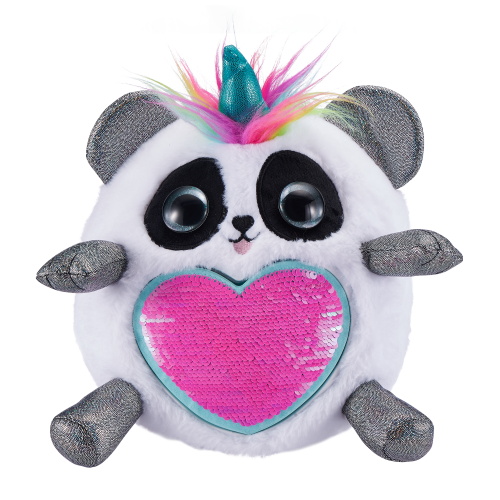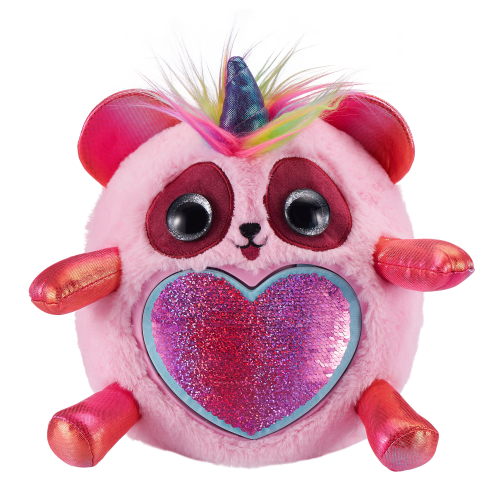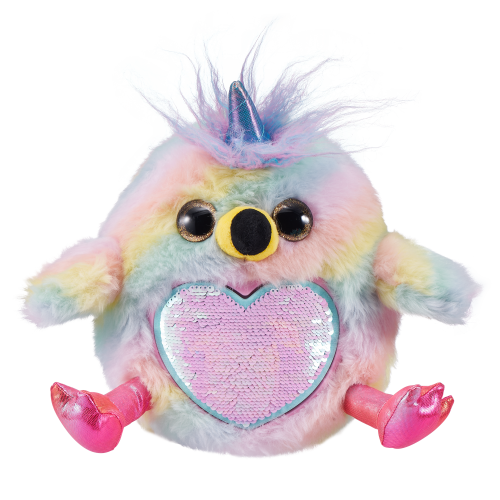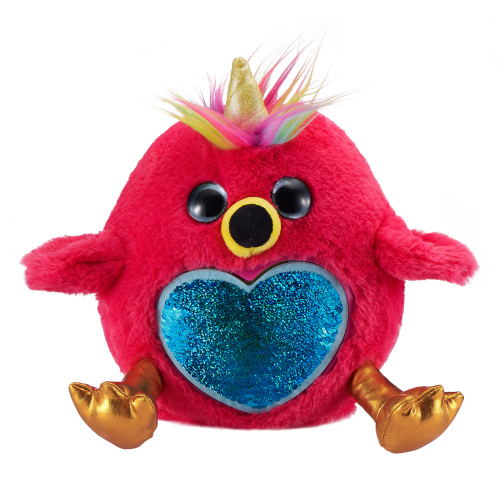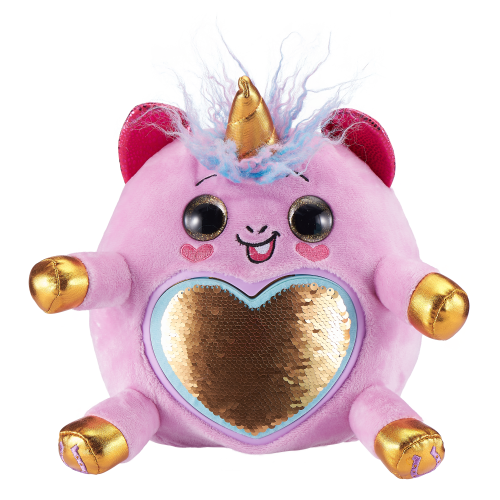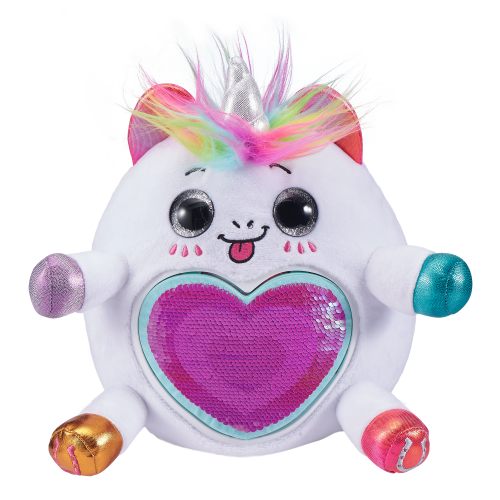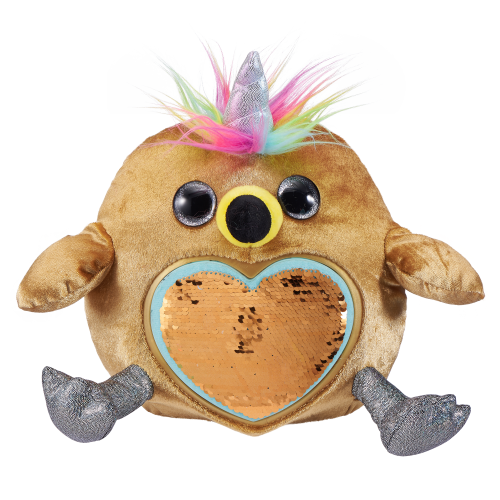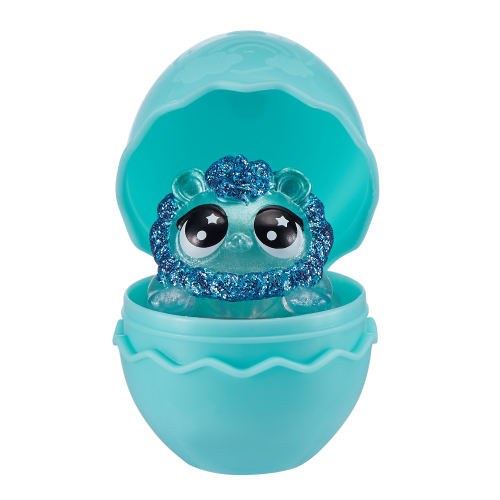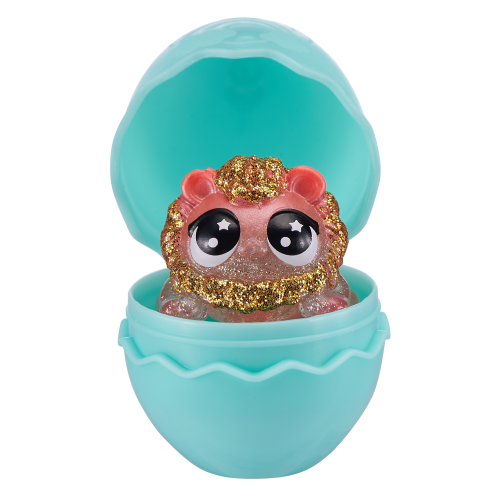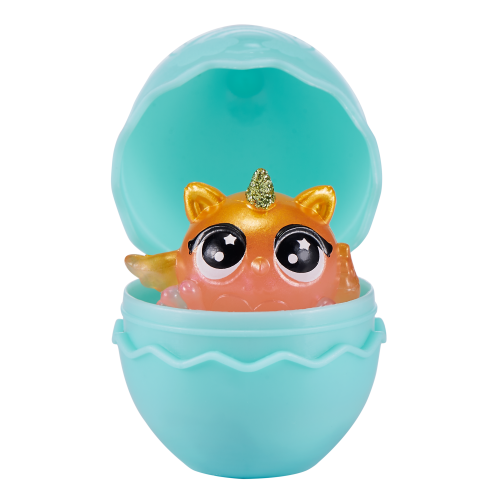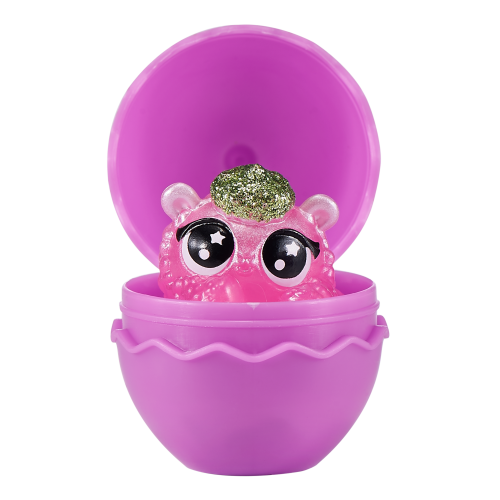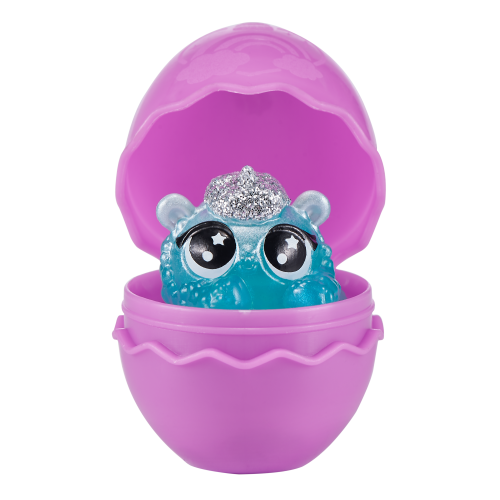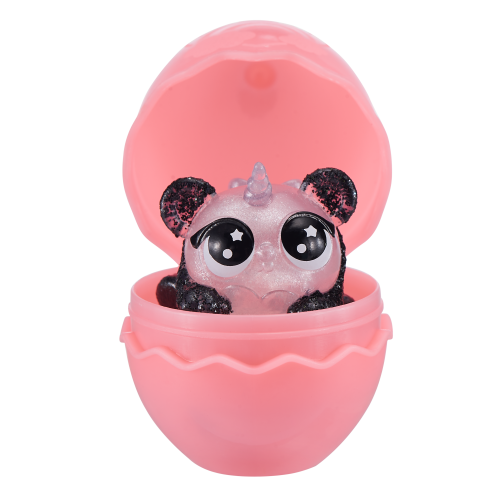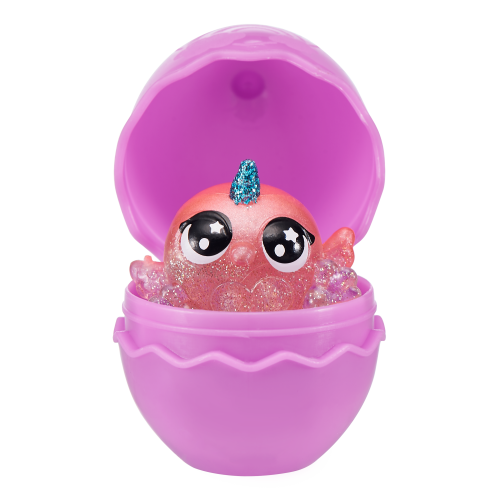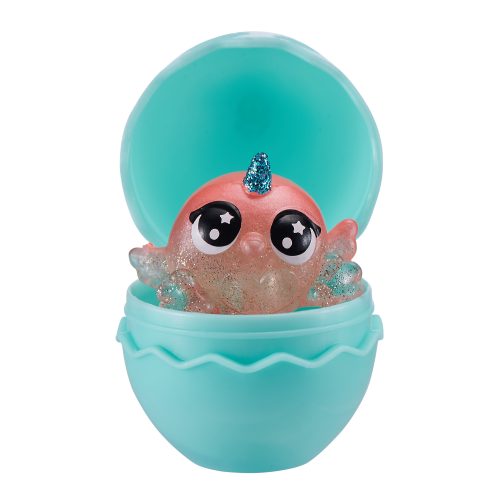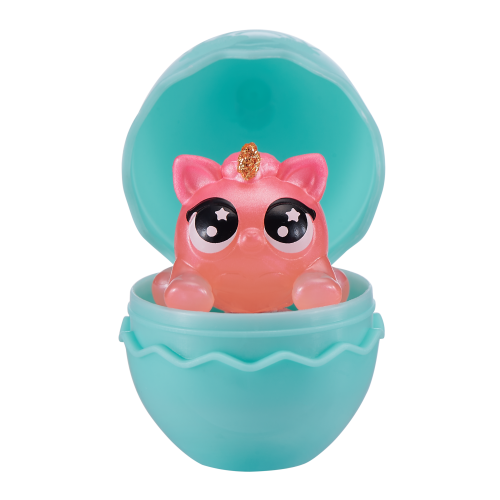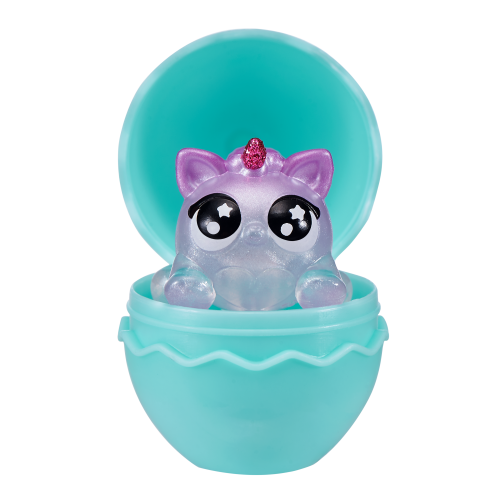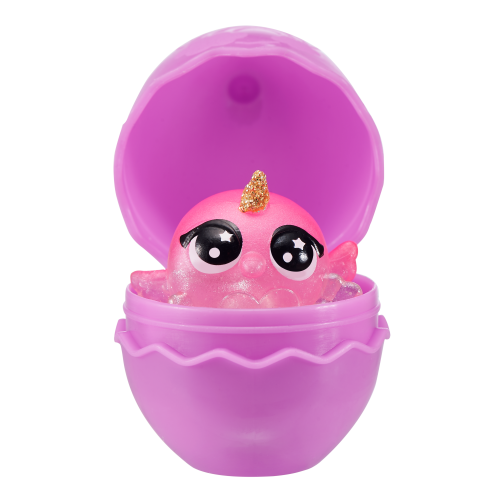 Rainbocorns Series 2 The Ultimate Surprise Egg by ZURU
Rainbocorns Series 2 is the ultimate surprise egg! There are 13 new characters to collect including Unicorns, Llamacorns, Pandacorns and even a rare golden Flamingocorn! Unbox more surprises like stickers, Rainbocorn accessories and ooey gooey Rainbocorn poop! There are over 40 new Boo-Boocorn designs to collect. How many can you find?!
KEY FEATURES:
• The Ultimate Surprise Egg with 10 layers to hatch and discover!
• Collect 13 adorable sweet-scented characters including Unicorns, Llamacorns, Pandacorns, Lioncorns and even a golden Flamingocorn!
• Comes with a cute, baby Boo-Boocorn hiding inside. Can you find the rare Twin Boo-Boocorns?
• Unbox all new surprises like Rainbocorn accessories, sparkly stickers and gooey Rainbocorn Poop!
• Reversible sequin surprise heart can be clipped to your backpack, hair, or clothing, and swapped with friends!
PACK INCLUDES:
Every egg includes a collectible teal egg, a hatching hint, scented plush, surprise sequin accessory heart, collectable Boo-Boocorns, Rainbocorn Poop, stickers, collectible accessory and collector's guide!
Just buy it, great gift and value

Perfect surprise for my 8 year old who loves stuffed animals and unicorns.Everything it says, cute animal, playdoh poop, egg with little toy, and bracelet!Worth the money and excitement!

Super cute

I got one for my child and she loved it now her brother wants one

My 4 year old loves Rainbocorns! Great birthday present for any little girl!

Don't understand why kids want these but it made my kid light up

Daughter loves it

My daughter loves it

A great value and a great toy

She loved it

Bought it for a 7yr old birthday surprise. She loved it

Granddaughter loved it

Little pricey

Great

Was a great gift

Fun gift

Granddaughter loved this gift

ramebowcorns

i love thm ive wached shows about them and there cool!!!!!!!!!!!!!!!!!!!!!!!!!!!!!!!!!!!!!!!!!!!!!!!!!!!!!!!!!!!

Birthday gift, she loved

What my grandaughter wanted for birthday. She loved it!

Mask up for a toy

Took my daughter to B and N to practice her mask wearing (first time) and let her pick out any toy she wanted. Originally, she picked out a chicken train ?????, but she lost her mind when she saw the big egg she's two and a half, so outside of the recommended age range but she loved it. This is her first toy we got her to "unbox" and every time she pulled out something new she said "wow". Highly recommend. The kid will be getting one (or two or three - thanks grandparents!) for X-Mas.

great product

excellent

Your kid will love it

My eight year old begged and waited for this and it's her current favorite toy! However, it's a plush with a hair accessory and a bracelet. That's it.Because the booboo thing and unicorn slime poop were lost moments after opening lol

Cute toys, fast shipping

Very cute, daughters love!!