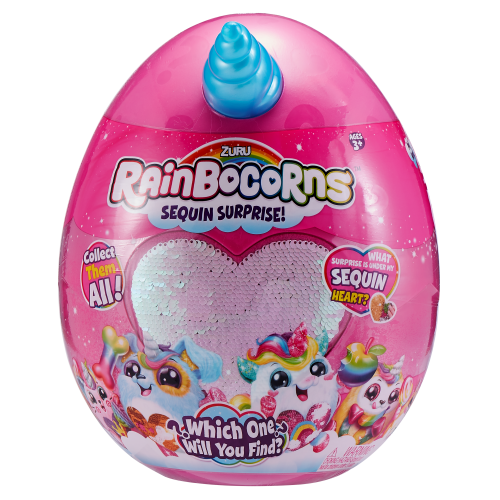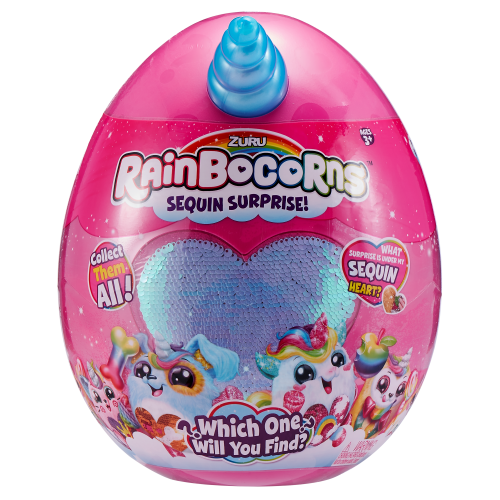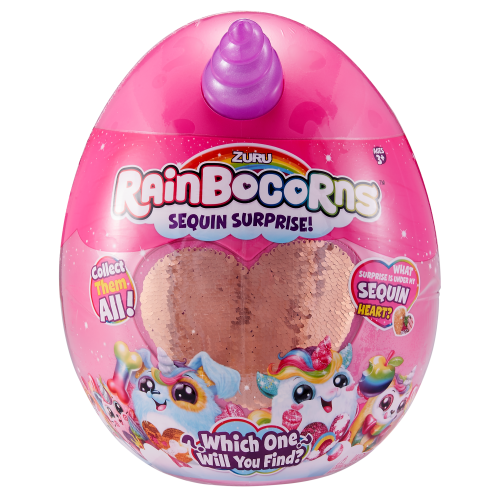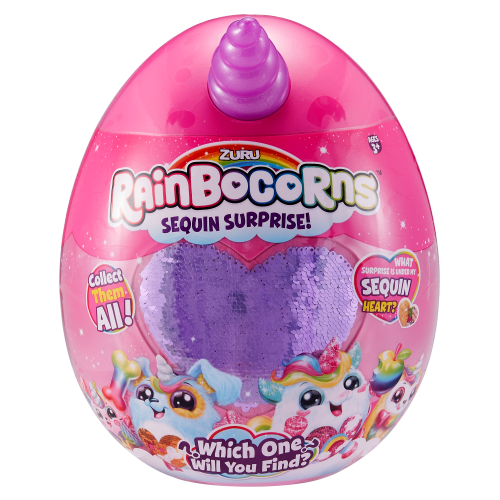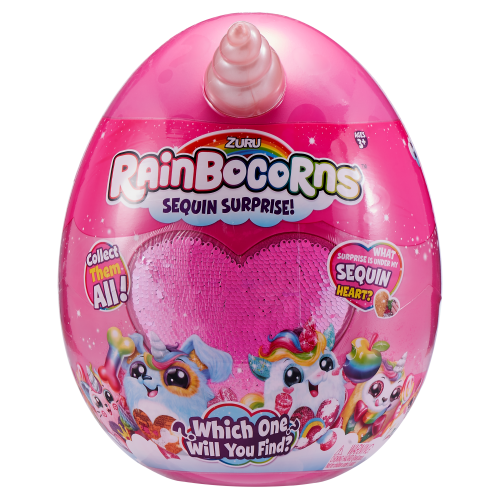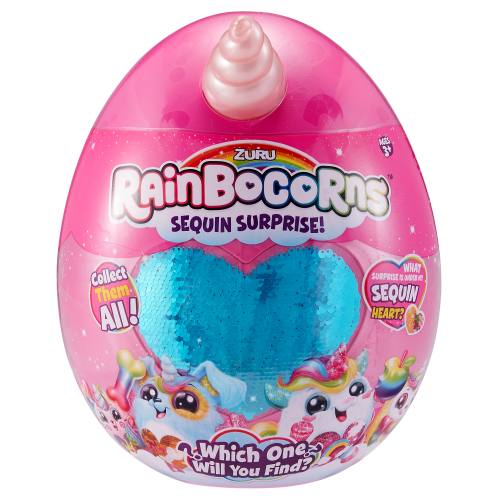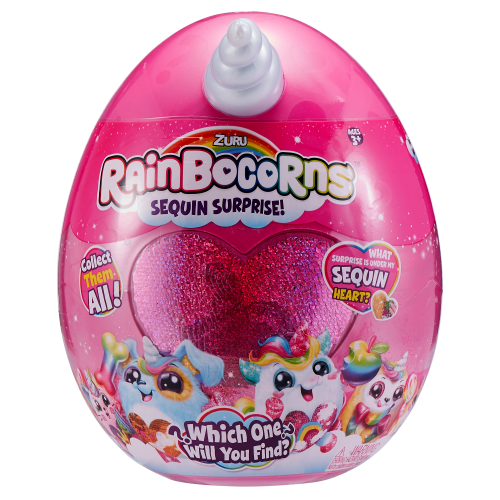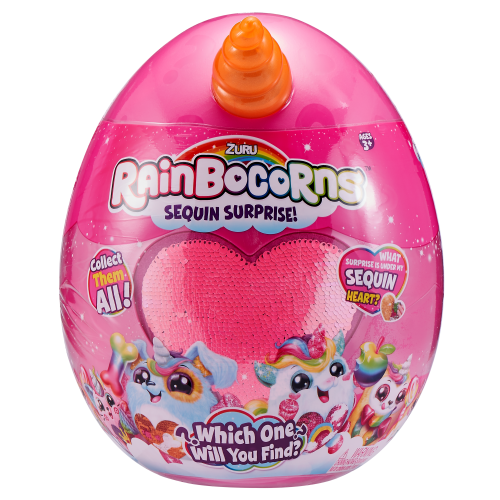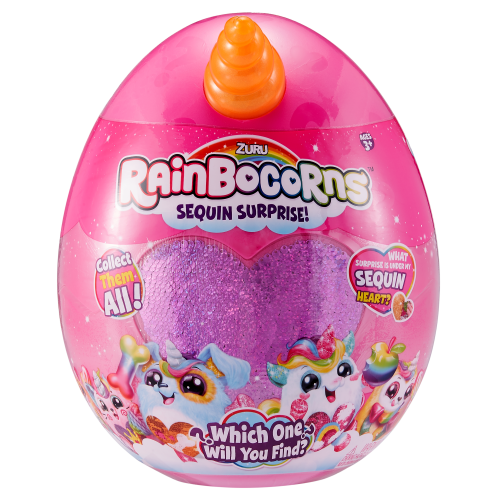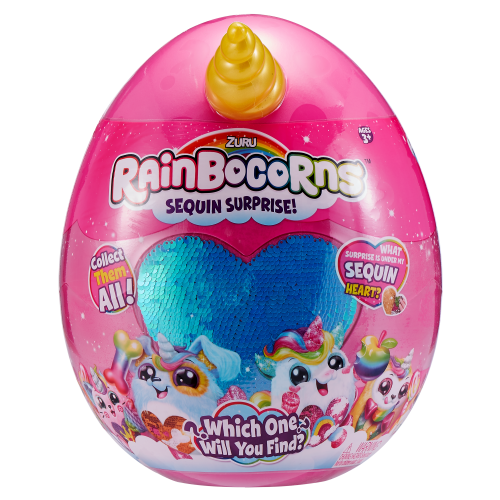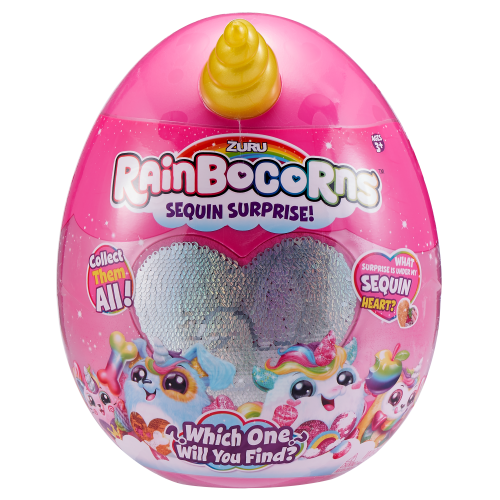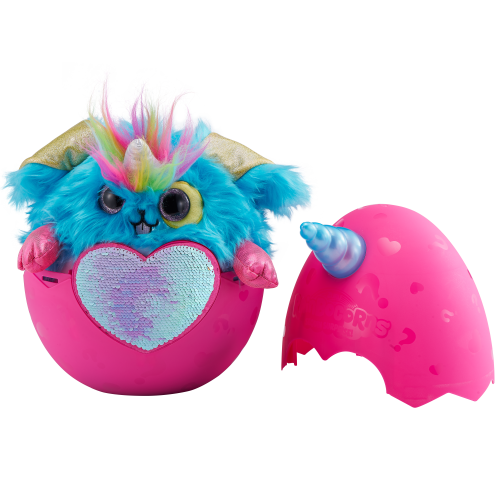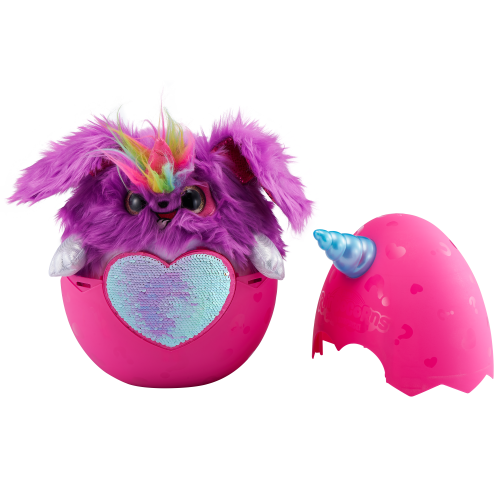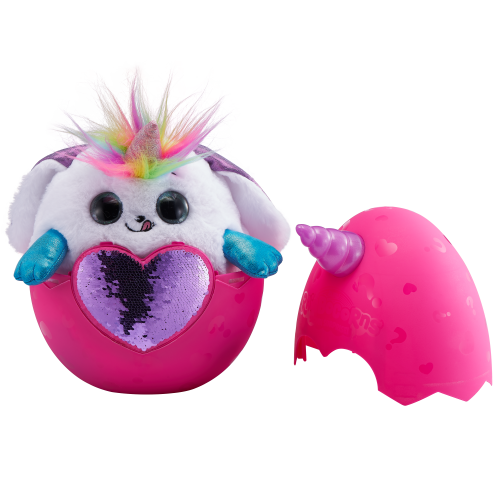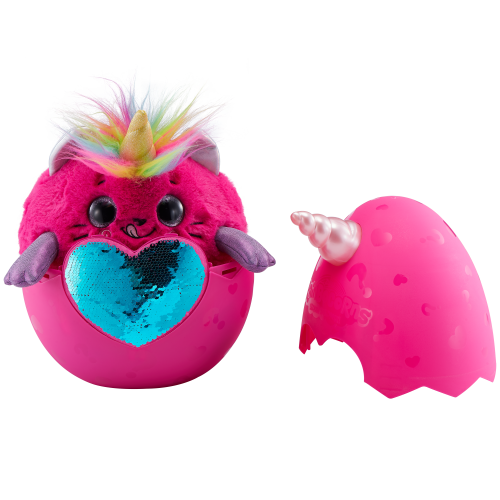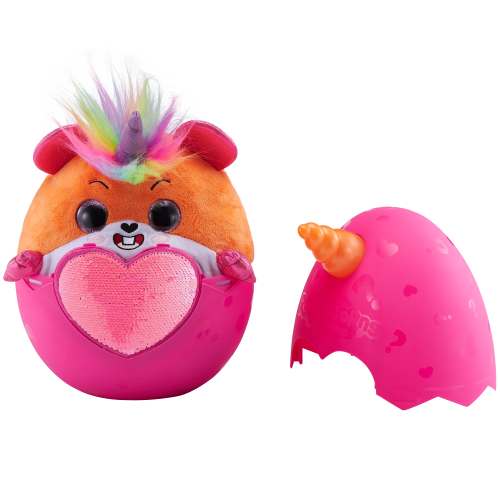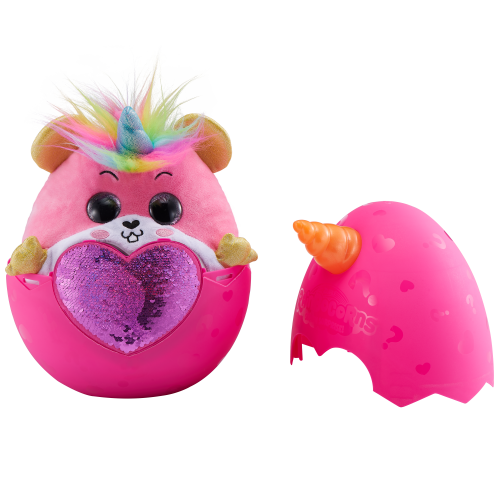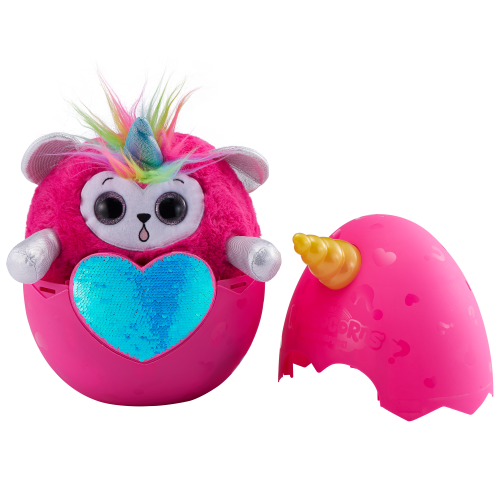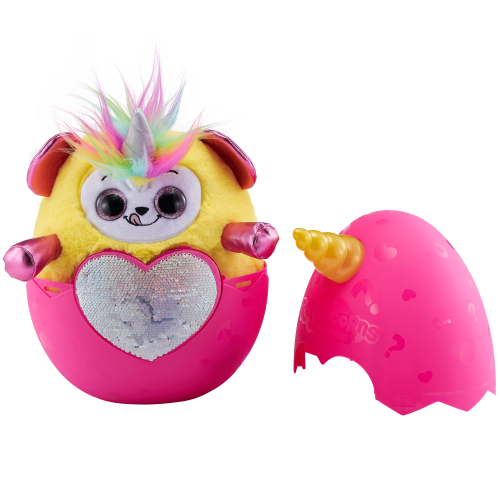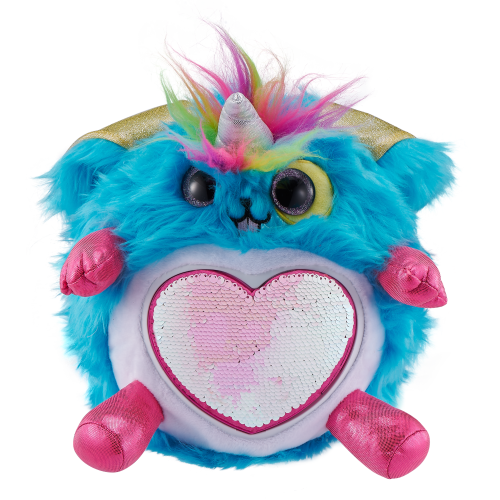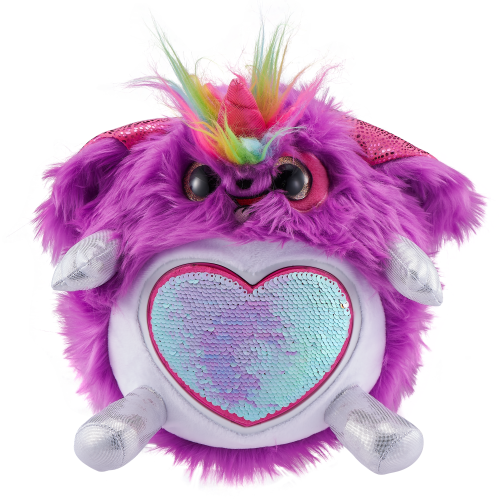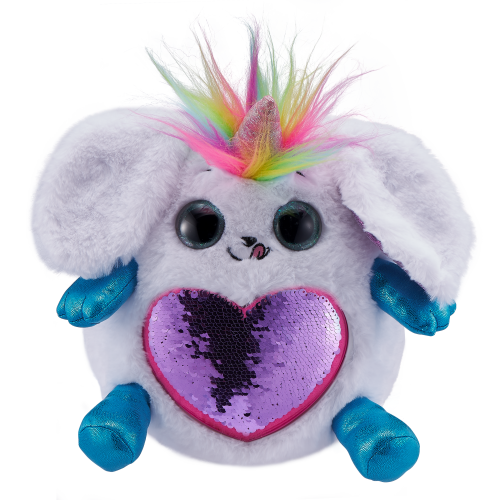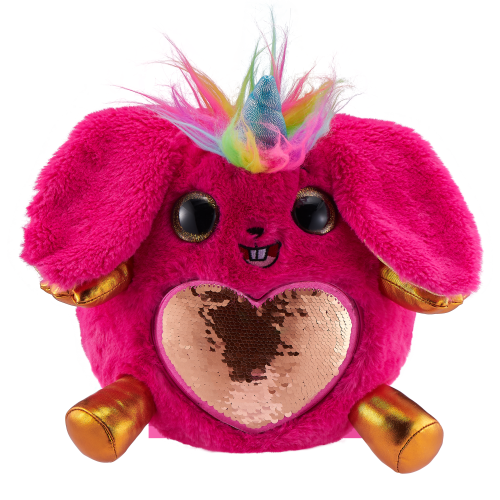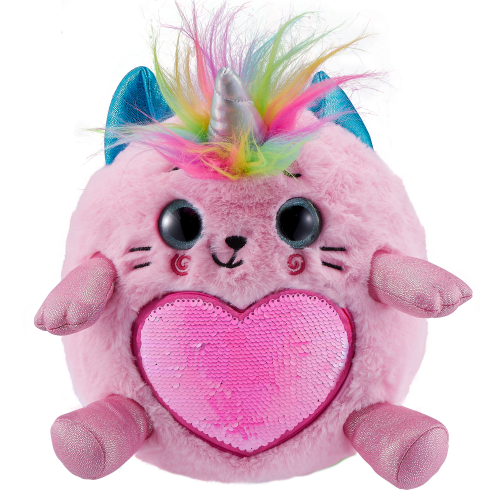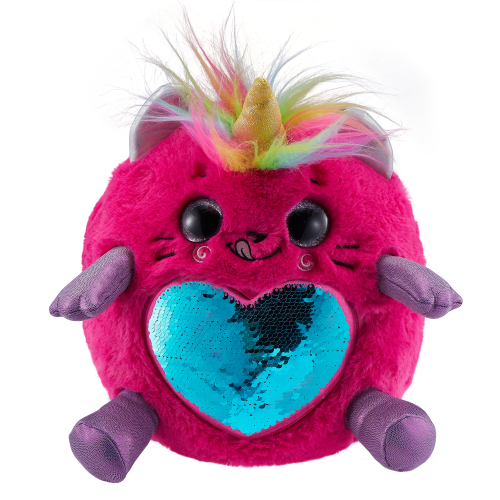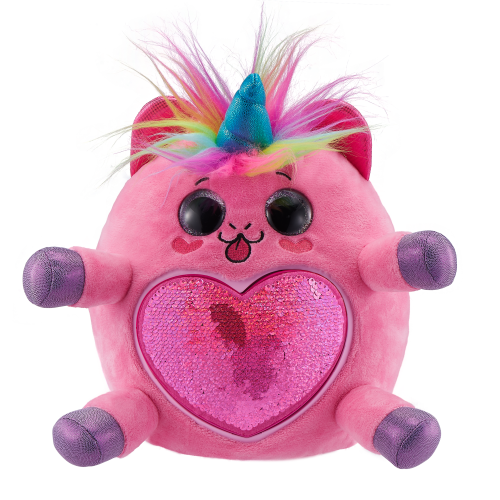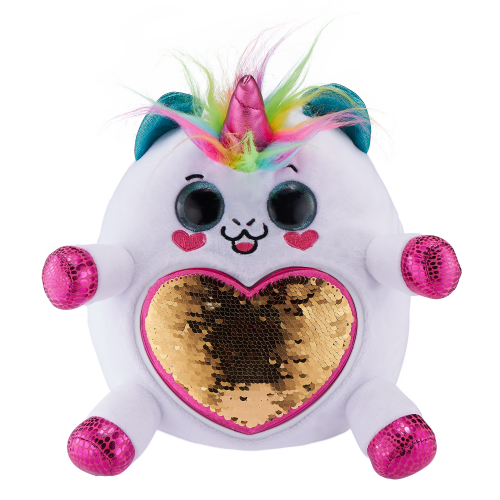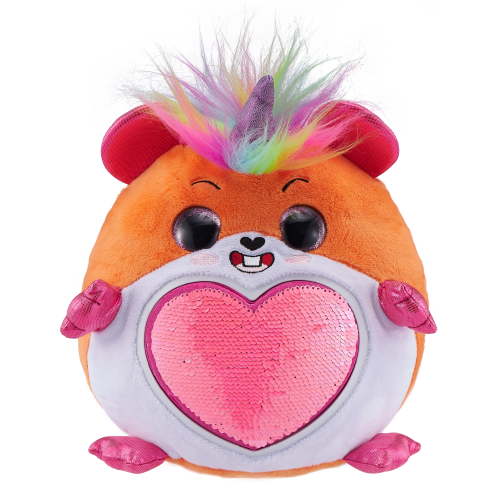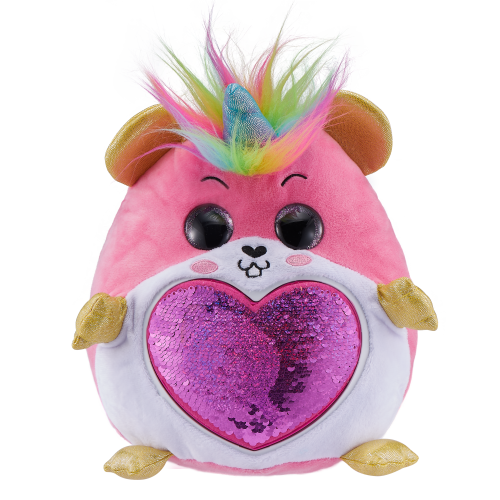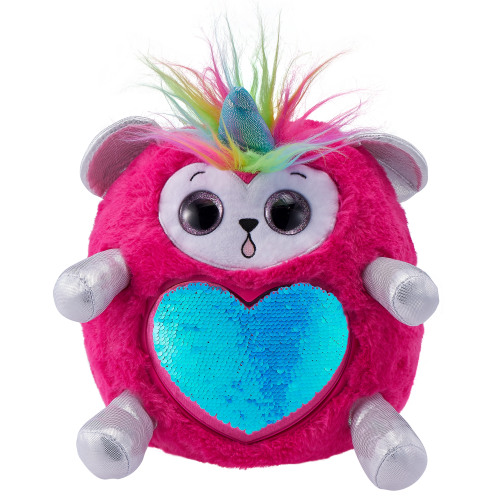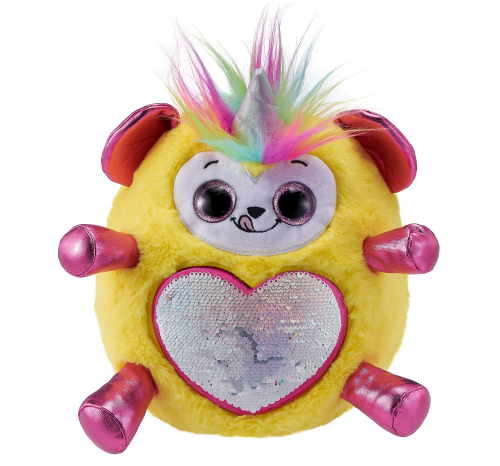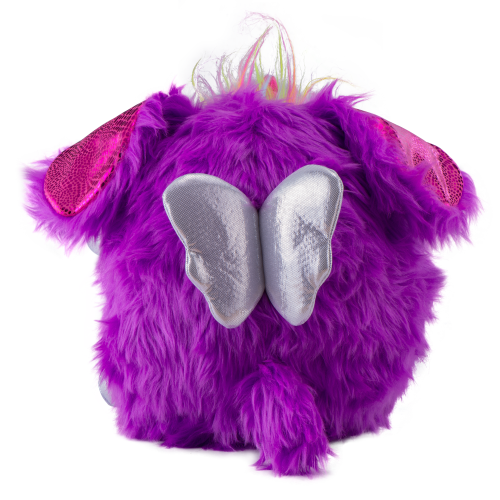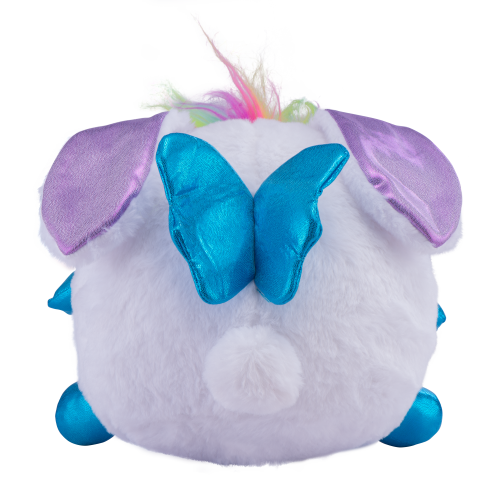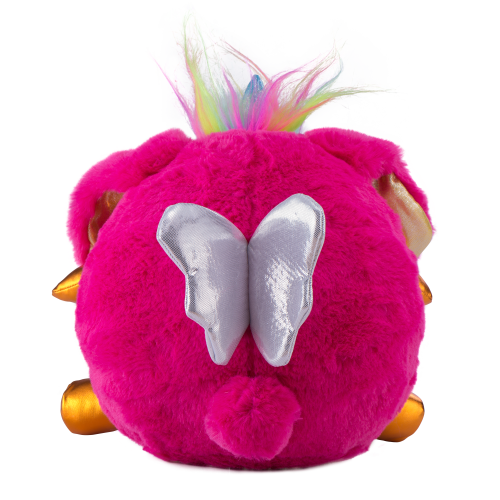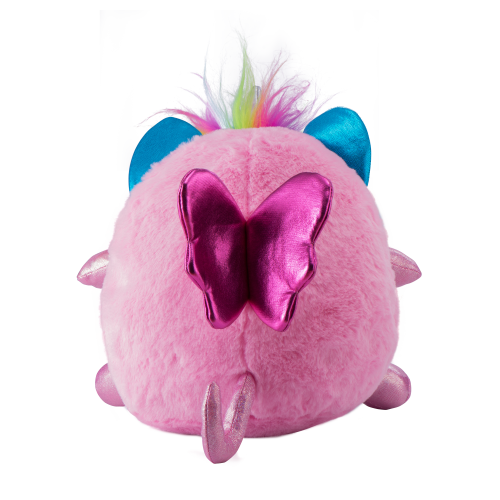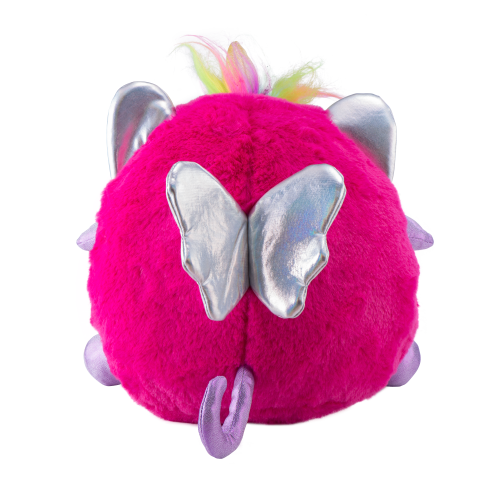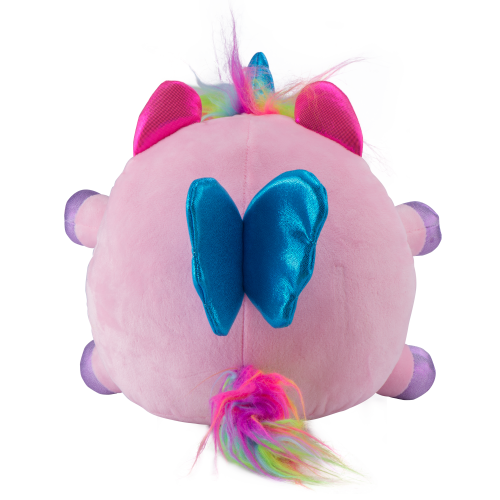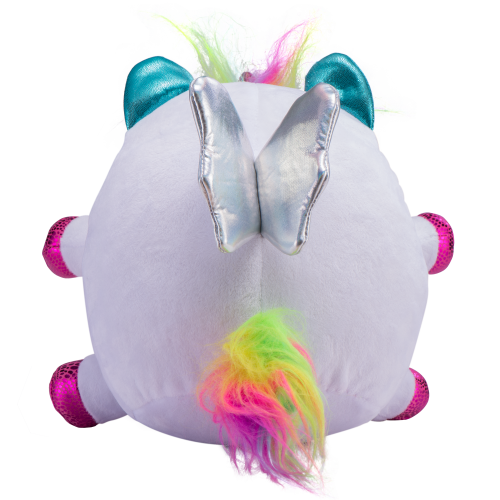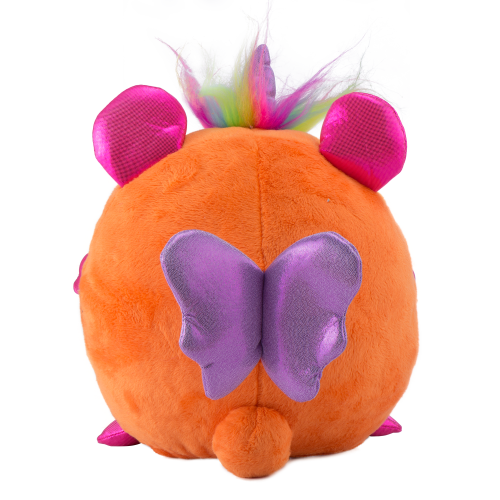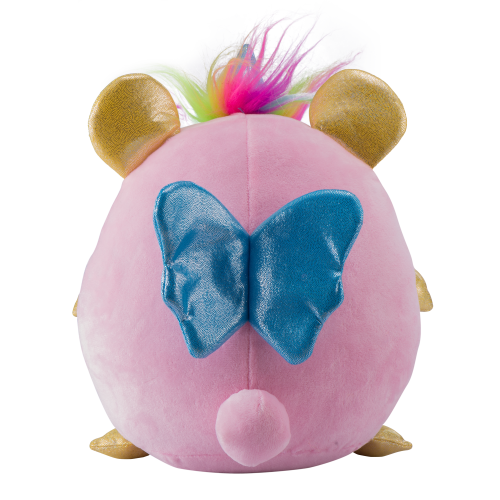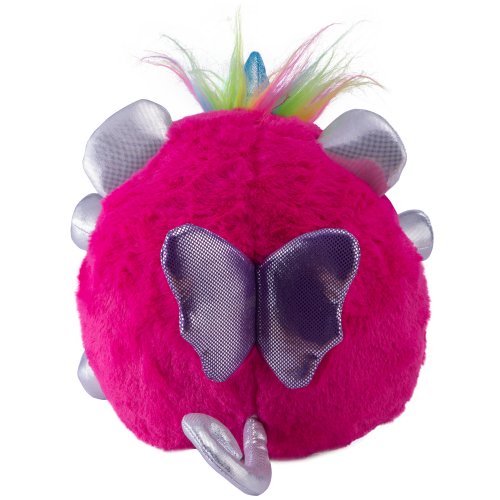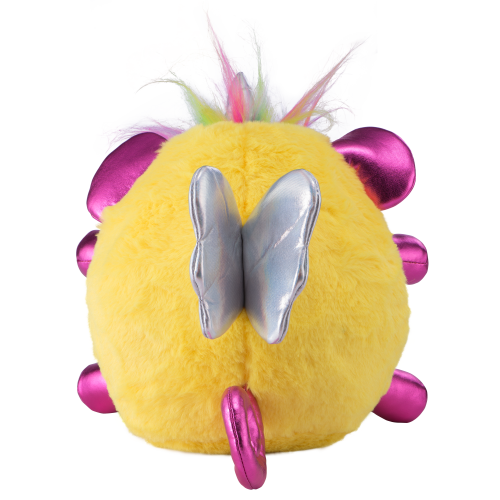 Rainbocorns Sequin Surprise Plush in Giant Mystery Egg by ZURU
What surprise is hiding under every Rainbocorn Sequin Surprise Heart? Every Rainbocorn hatches from its bright mystery egg and has a unique reversible sequin heart that reveals a magical surprise when swiped!
KEY FEATURES:
• Quirky and fun collectable plush with sequin surprise heart. 12 unique sequin surprise hearts to collect!
• Born from a giant surprise Rainbocorn Egg. Unbox, hatch and play!
• Comes with cute, baby Boo-Boocorn hiding inside. Can you find the rare Twin Boo-Boocorns?
• Reversible sequin surprise heart can be clipped to your backpack, hair, or clothing, and swapped with friends!
• 12 unique sequin surprise hearts to collect.
PACK INCLUDES:
1X Rainbocorns Sequin Surprise Plush
Awesome Toy

2019-11-11

by

Hurstmomof2

She loved it! It was a little hard to open the plastic eggs it was in but other than that it was great!

Exactly the same

I had no problem with the toy for my daughter. The only thing I was disappointed in was the fact I ordered two and got the exact same ones. You would think they would of sent me two different ones. There is really no way to specify that you want to different ones.

It was for my daughter for her birthday . She loves it

Super cute

Super cute. The sequin changing belly is cool. My 4 year old loves it

Much bigger than I thought it would be. Granddaug. hter LOVED it Picked it up at the store, and it went fast smooth. Was impressed with their kios for pickup.
© 2020 ZURU Inc. All rights reserved
english
Please select your birthday.
By subscribe to receive emails from ZURU, you agree that we may use your personal information provided by you to send you marketing emails. You can opt out these emails any time by clicking the unsubscribe link or by contacting us. To see how to control your personal data, please see our Privacy Policy and Terms of Use
.
By subscribe to receive emails from ZURU, you agree that we may use your personal information provided by you to send you marketing emails. You can opt out these emails any time by clicking the unsubscribe link or by contacting us. To see how to control your personal data, please see our Privacy Policy and Terms of Use
.
Many of our toys are shaped by the creative minds of dreamers and innovators from all over the world. We welcome new ideas and cherish new relationships with inventors like you! Do you think you have a groundbreaking, unique toy idea for ZURU? We would love to here from you!
Please select your birthday.
By subscribe to receive emails from ZURU, you agree that we may use your personal information provided by you to send you marketing emails. You can opt out these emails any time by clicking the unsubscribe link or by contacting us. To see how to control your personal data, please see our Privacy Policy and Terms of Use
.
By subscribe to receive emails from ZURU, you agree that we may use your personal information provided by you to send you marketing emails. You can opt out these emails any time by clicking the unsubscribe link or by contacting us. To see how to control your personal data, please see our Privacy Policy and Terms of Use
.
Product Name
Required fields are marked with *
Overall Rating *
Click to rate!
Would you recommend this product to a friend?
Did you read product reviews online before first purchasing this item?
Where did you purchase the product?
Did you purchase this product for yourself or a gift for someone else?
You may receive email regarding this submission. Any emails will include the ability to opt-out of future communications.