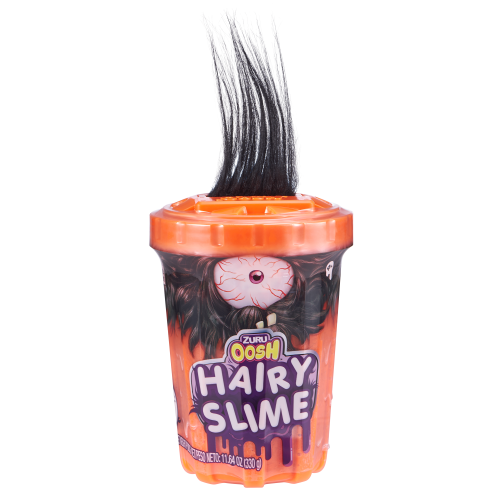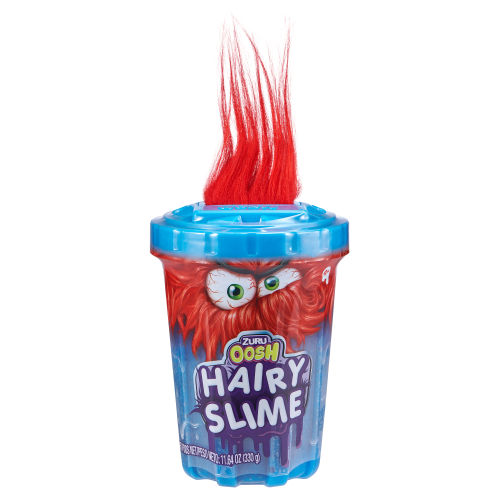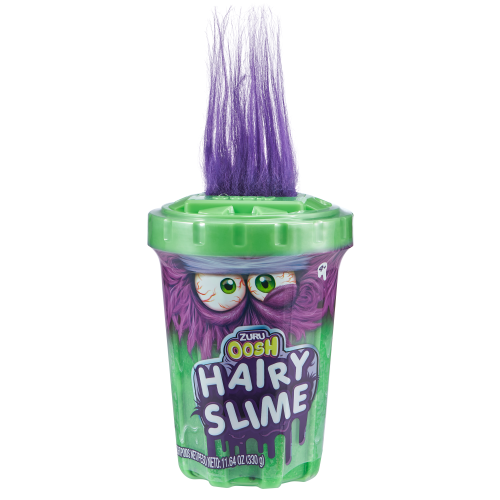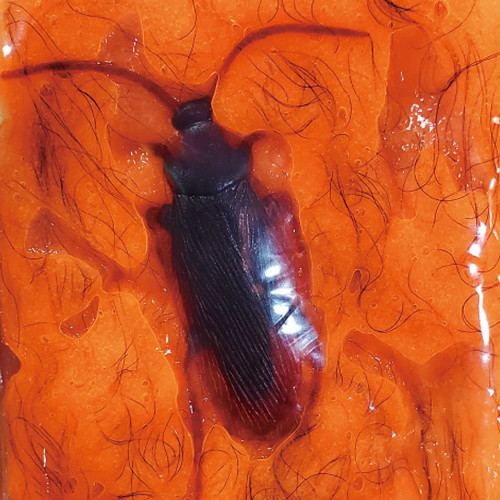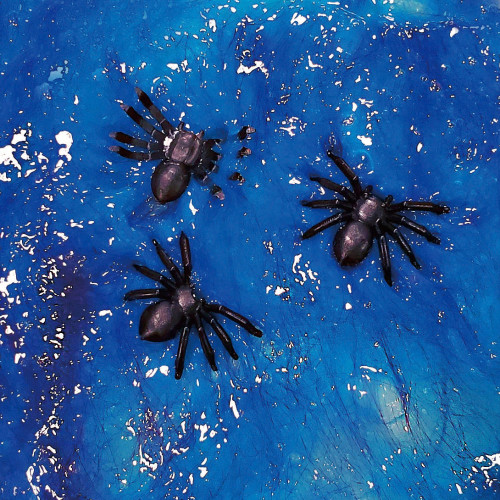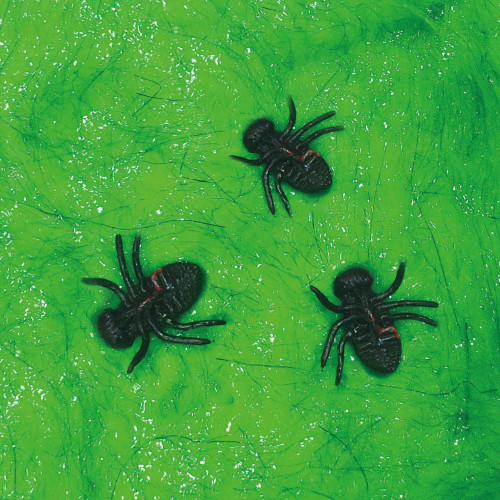 OOSH HAIRY SLIME: Slimey, ooey and gooey and now…. HAIRY. The OOSH Slime you know and love comes with a HAIRY twist. This colorful Slime is non-toxic and non-sticky! JUST HAIRY! Available in three different slime colors and each with its own wacky hair color. That's not all! Hairy Slime also has hidden insects inside
KEY FEATURES:
• SLIME FUN: Hairy Slime comes in three different color, each with its own hair color and insects inside
• GREAT FOR MOTOR SKILLS DEVELOPMENT: Playing slime can exercise kids' coordination, ability with hands, eyes, and develop creativity and imagination to create fun crafts.
• ENDLESS FUN: Squish, squeeze and stretch the slime to discover the hair inside and play with the bugs inside.
• NON TOXIC SLIME: All the components of hairy slime are carefully selected and are non-toxic materials which do not cause any harm.
• DO NOT EAT: Hairy Slime its not food so please do not eat. If ingested please consult a doctor.
PACK INCLUDES:
PACKAGE INCLUDES: 1x Hairy Slime 330 grams
© 2021 ZURU Inc. All rights reserved
english
Please select your birthday.
By subscribe to receive emails from ZURU, you agree that we may use your personal information provided by you to send you marketing emails. You can opt out these emails any time by clicking the unsubscribe link or by contacting us. To see how to control your personal data, please see our Privacy Policy and Terms of Use
.
By subscribe to receive emails from ZURU, you agree that we may use your personal information provided by you to send you marketing emails. You can opt out these emails any time by clicking the unsubscribe link or by contacting us. To see how to control your personal data, please see our Privacy Policy and Terms of Use
.
Many of our toys are shaped by the creative minds of dreamers and innovators from all over the world. We welcome new ideas and cherish new relationships with inventors like you! Do you think you have a groundbreaking, unique toy idea for ZURU? We would love to here from you!
Please select your birthday.
By subscribe to receive emails from ZURU, you agree that we may use your personal information provided by you to send you marketing emails. You can opt out these emails any time by clicking the unsubscribe link or by contacting us. To see how to control your personal data, please see our Privacy Policy and Terms of Use
.
By subscribe to receive emails from ZURU, you agree that we may use your personal information provided by you to send you marketing emails. You can opt out these emails any time by clicking the unsubscribe link or by contacting us. To see how to control your personal data, please see our Privacy Policy and Terms of Use
.
Product Name
Required fields are marked with *
Overall Rating *
Click to rate!
Would you recommend this product to a friend?
Did you read product reviews online before first purchasing this item?
Where did you purchase the product?
Did you purchase this product for yourself or a gift for someone else?
You may receive email regarding this submission. Any emails will include the ability to opt-out of future communications.