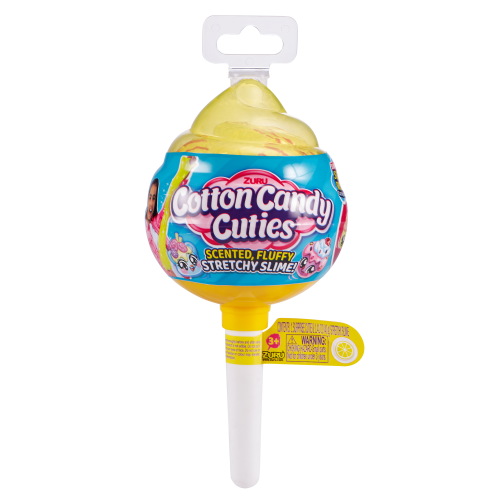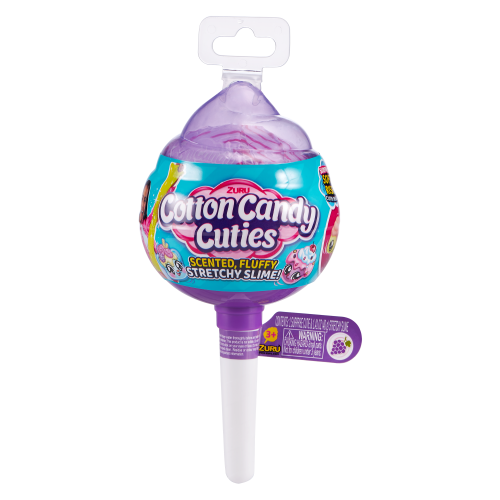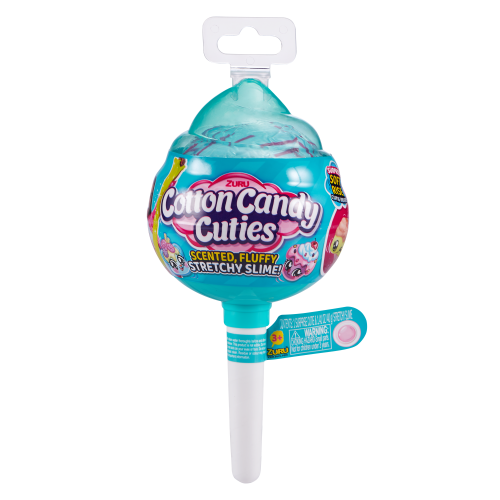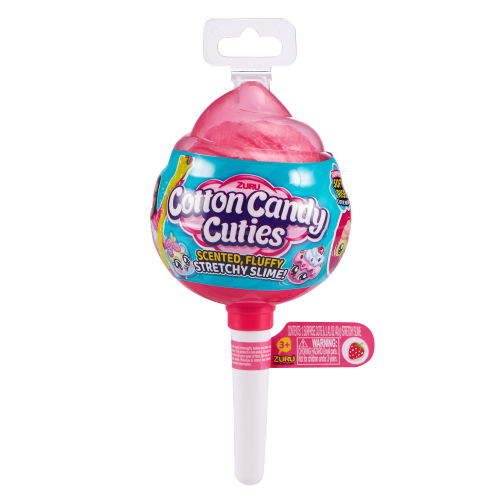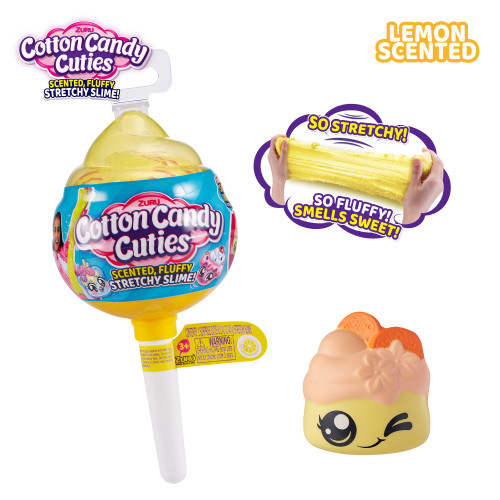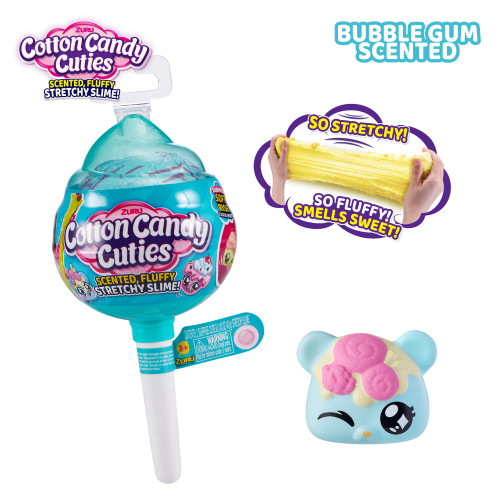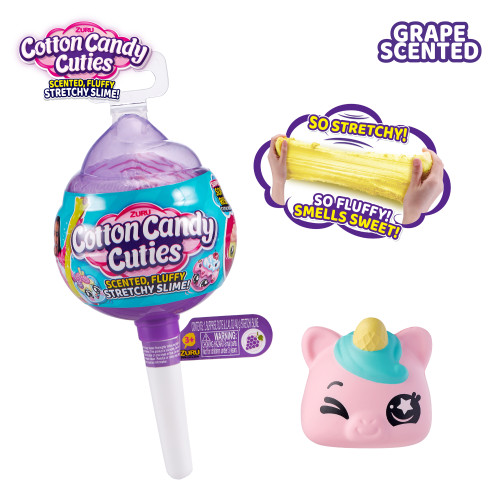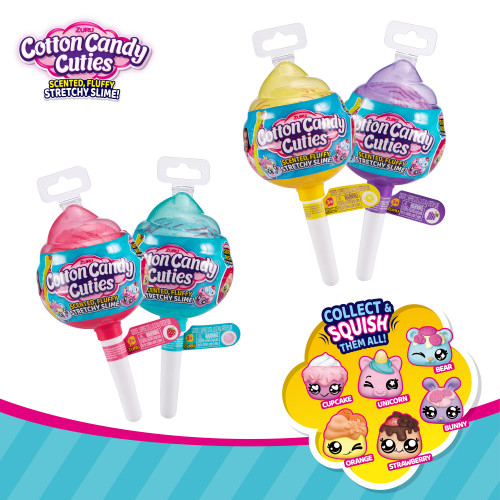 Oosh Cotton Candy Cuties Series 2 Scented, Squishy, Stretchy Slime with Collectible Cutie Slow Rise Toy by ZURU
The new Cotton Candy Cuties with glitter sparkle looks so real and smells so good! This scented, squishy fun slime comes in four awesome colours and stretches over 3000% in size. Each pack contains also one of our 6 new collectable slow rise squishies!
KEY FEATURES:
• GLITTER SPARKLE: The new series of Cotton Candy features glitter sparkle that makes this stretchy and fluffy slime a stretchtastic experience.
• CUTIES INSIDE:Contains 1 of 6 new scented collectable slow rise squishies!
• STRETCHES 3000% IN SIZE:It is not only colorful and smells delicious but stretches over 3000% in size for amazing play alone or together with others.
• ENCOURAGES CREATIVITY:Cotton Candy is perfect school project enabling kids to express their imagination as well as to develop their fine-motor skills.
• COLORFUL AND DELICIOUS:Available in 4 vibrant and fun colours all of which have delicious scents!
PACK INCLUDES:
1 bag 40g/1.41oz of Cotton Candy, 1 Slow Rise Cutie
The product fits the description and met our expectations.

Ok

Bought this for my daughter. She loves it. It has lasted well over a month. She has asked for more, and I will definitely purchase again.

We got a different color than shown in the photo (ordered from photo of the yellow product, and got purple) however, my daughter enjoys it none the less.

My grandson loves it because it calms his anxiety down. He pulls and stretches it all day.

Our granddaughter had these on her Christmas list. She was so excited when she opened them. I asked her why she likes them and she said "because they are stretchy and fun!" Good enough for me. The price was within my budget and she loved them. WIN, WIN!!

My daughter loves the fluffy scented cotton candy-like slime (I guess it's slime) that comes with this. The squishy is cute too, but small. So far the fluffy stuff is still in great shape and hasn't dried out. We're storing it in a ziplock bag to be safe.

My Niece lived this and said it is one of the best! Smells great and last a long time

Good

My daughter loves these toy and liked the stretching of it. I think they are great toys for girls.

It was ok for $6, the slime part was stiff and not useful but the kids like opening up these surprise things

Granddaughters birthday gift

Great birthday gift. She was thrilled.

Nice

This is the BEST PRODUCT EVER it is totally worth the money and the kids loved it!!

perfect birthday gift!

these smell amazing!!! i mean, absolutely amazing!! Super cute! bought for a birthday gift and was a huge success!