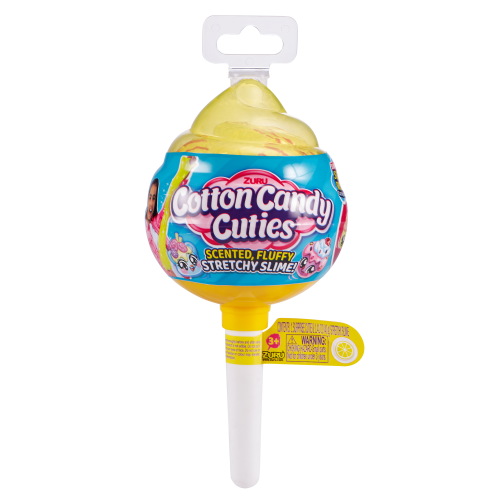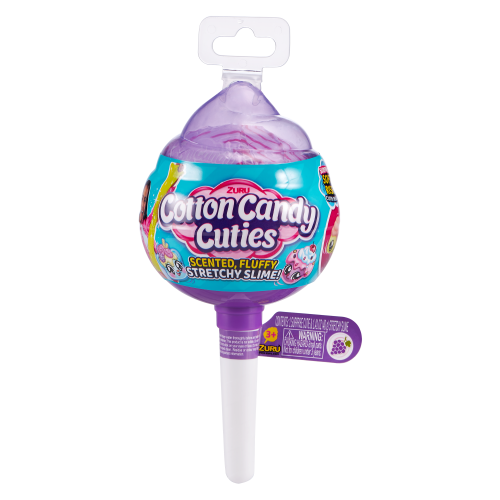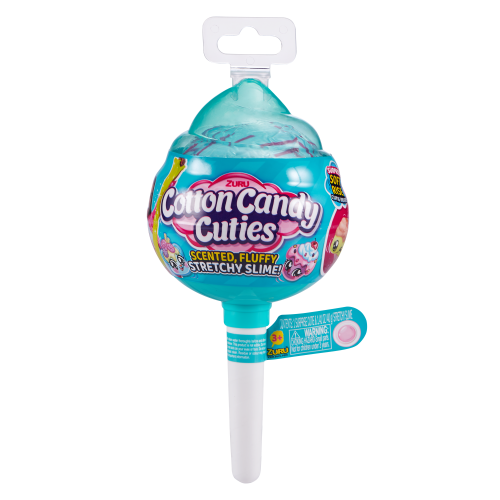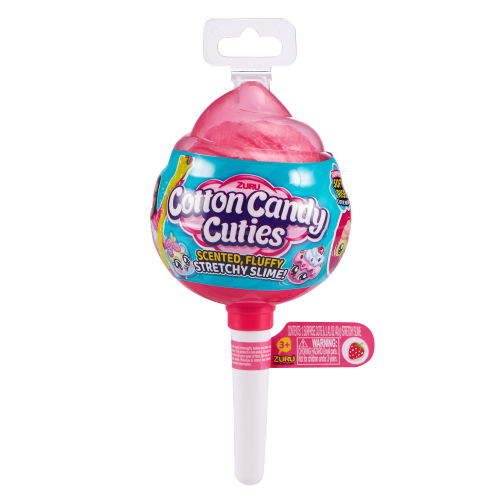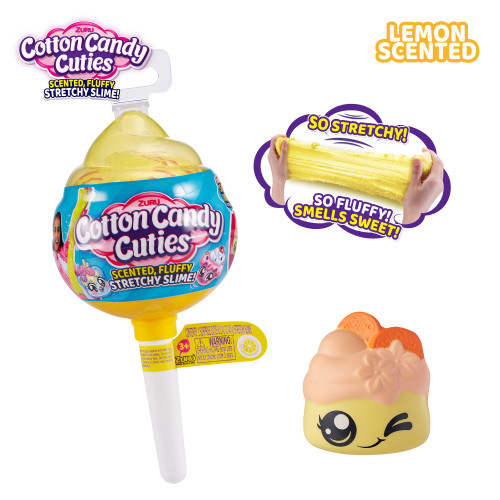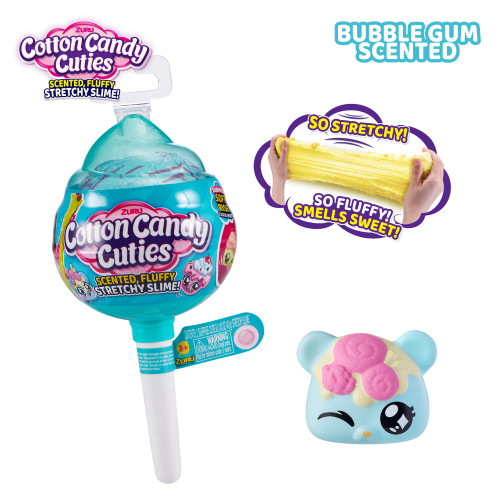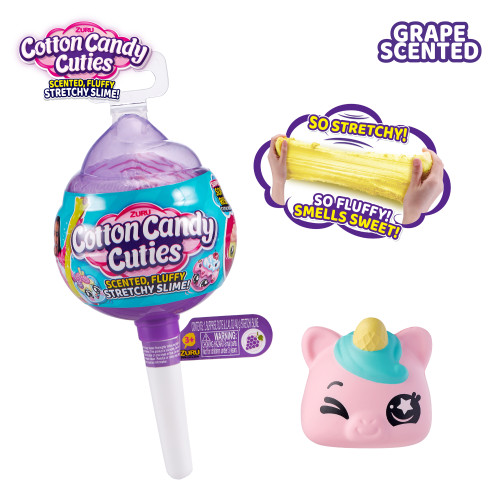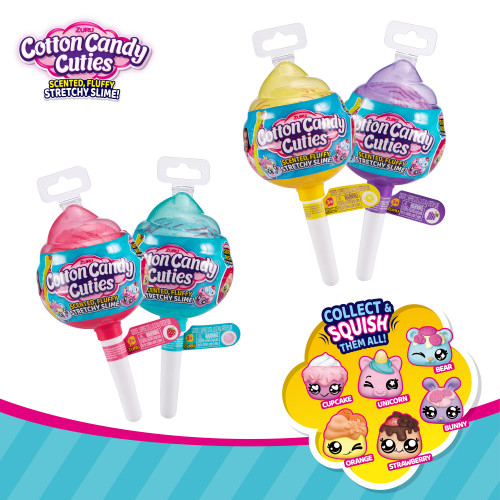 Oosh Cotton Candy Cuties Series 2 Scented, Squishy, Stretchy Slime with Collectible Cutie Slow Rise Toy by ZURU
The new Cotton Candy Cuties with glitter sparkle looks so real and smells so good! This scented, squishy fun slime comes in four awesome colours and stretches over 3000% in size. Each pack contains also one of our 6 new collectable slow rise squishies!
KEY FEATURES:
• GLITTER SPARKLE: The new series of Cotton Candy features glitter sparkle that makes this stretchy and fluffy slime a stretchtastic experience.
• CUTIES INSIDE:Contains 1 of 6 new scented collectable slow rise squishies!
• STRETCHES 3000% IN SIZE:It is not only colorful and smells delicious but stretches over 3000% in size for amazing play alone or together with others.
• ENCOURAGES CREATIVITY:Cotton Candy is perfect school project enabling kids to express their imagination as well as to develop their fine-motor skills.
• COLORFUL AND DELICIOUS:Available in 4 vibrant and fun colours all of which have delicious scents!
PACK INCLUDES:
1 bag 40g/1.41oz of Cotton Candy, 1 Slow Rise Cutie
Nice

Nice

5 stars

This is the BEST PRODUCT EVER it is totally worth the money and the kids loved it!!

NOT SLIME

This was not at all what we expected.This is not slim and was a crumbling mess.My child was not able to play with it and it fell apart when we opened it.Stains carpet and cloths.Also the the slow rise toy was miniature and not the size it appears in the pictures.Disappointed in this product.

Smells good.

These are pretty cool. My daughter loves it. It smells really good to.

Cotton candy cuties

It arrived fast!

Nice

Nice

Daughter happy

My 6 year old always watching toy reviews, wanted this .she likes it

Adorable

So cute, my daughter loved this! The slime inside is cloud slime, so keep this stuff at the table only (doesn't come out of carpet, clothing, etc.)

Cute Toy

My daughter loved it. However it does stain her hands, but washes off easily.

My daughter loves it

Smells good

Good price

Present for my 9 year old niece. She loved it. Good price.

Fun for 10-year-old

Granddaughter loved it

Meh save your money

My kid loves it. I however hate it. It is VERY sticky. Sticks to the container it comes in so when you take it out of the container to play with it after the unboxing it is like trying to get gum out of hair.

As expected

It was exactly what my daughter expected. Happy with it!

Great Gift

Smells great - great gift!