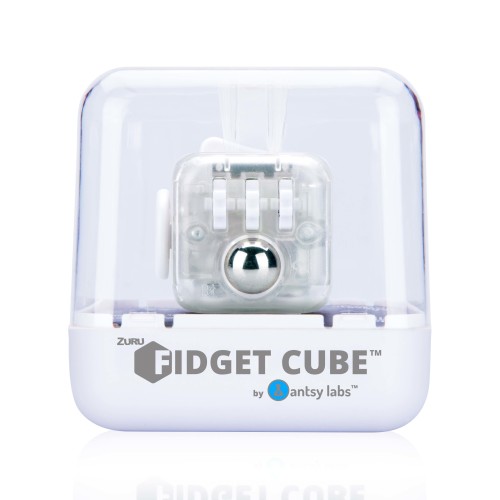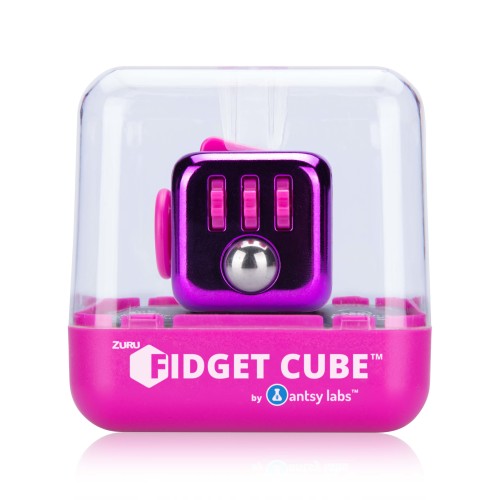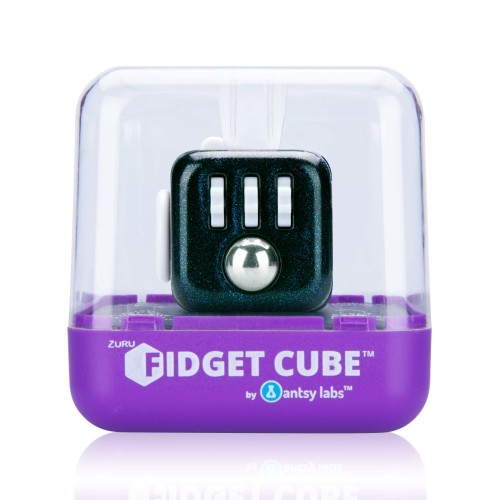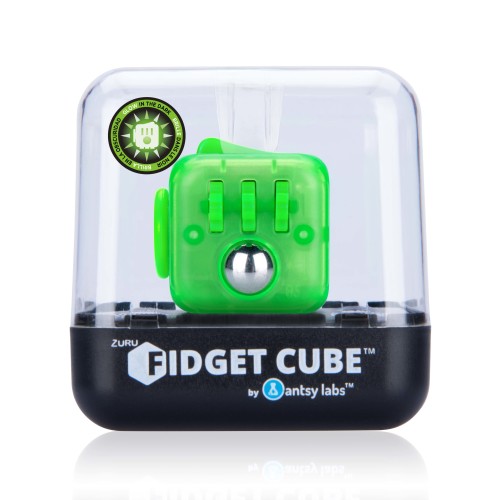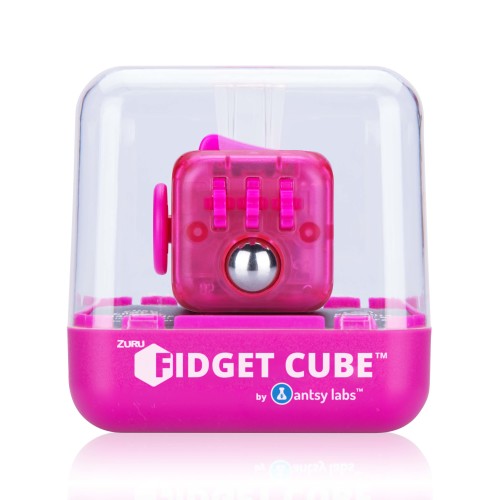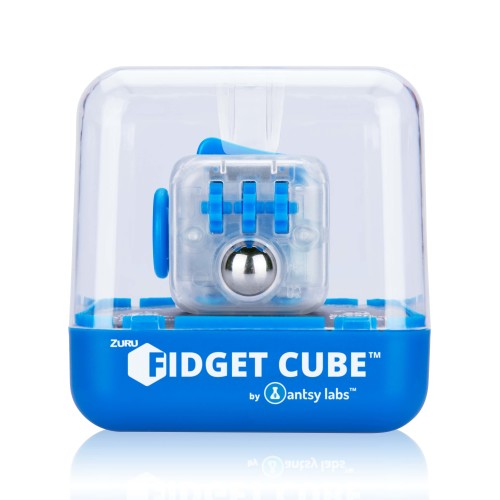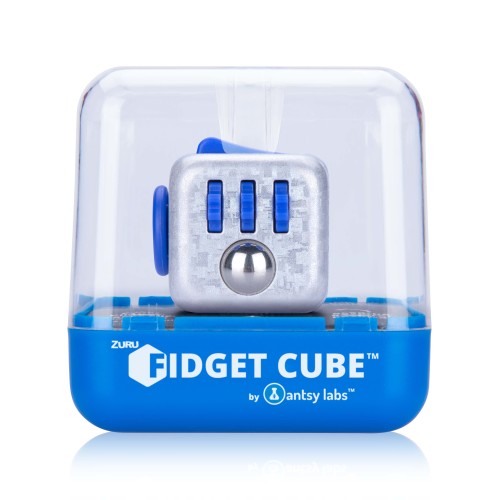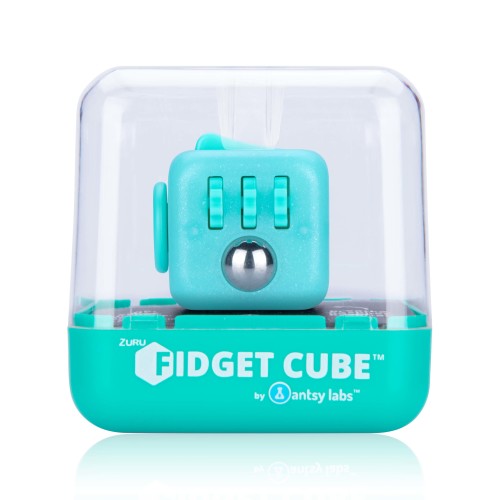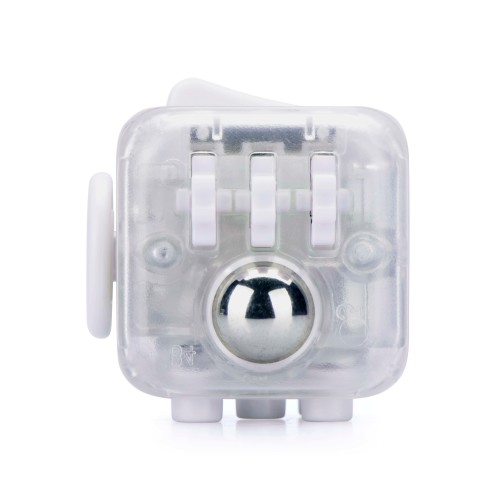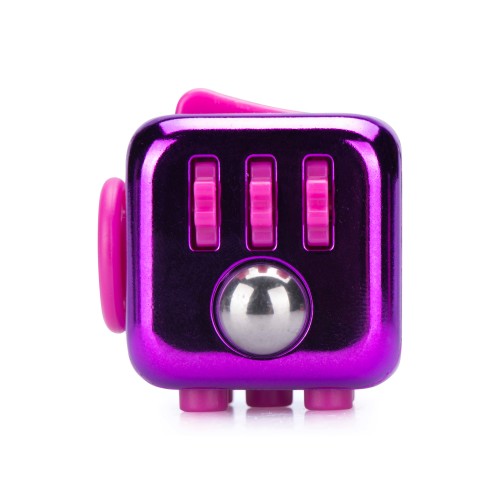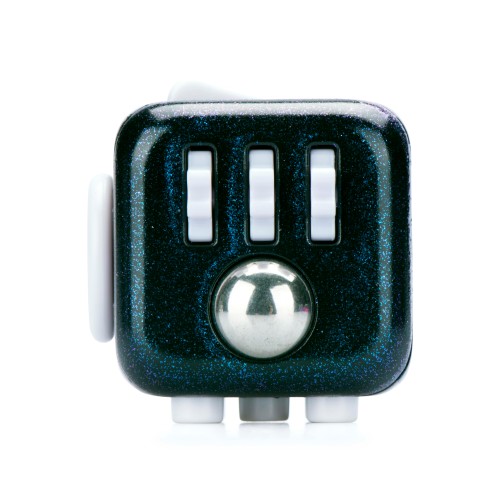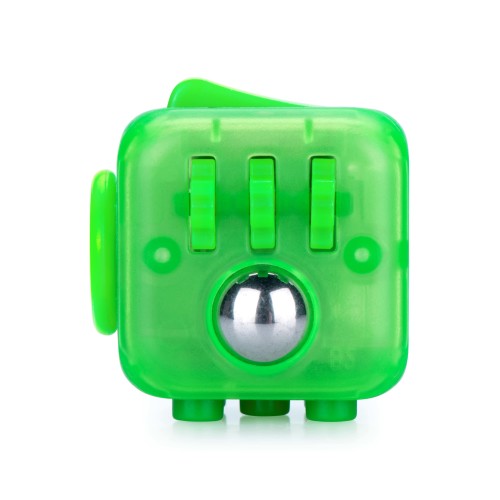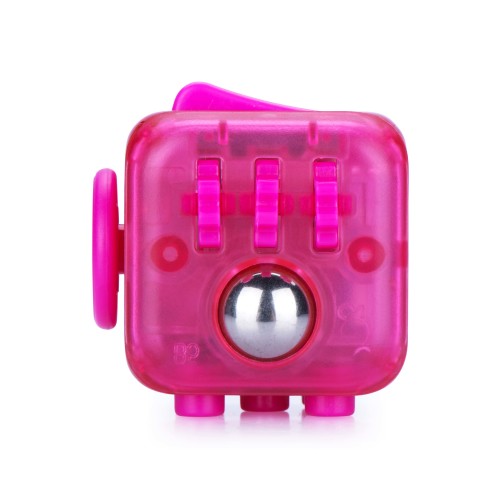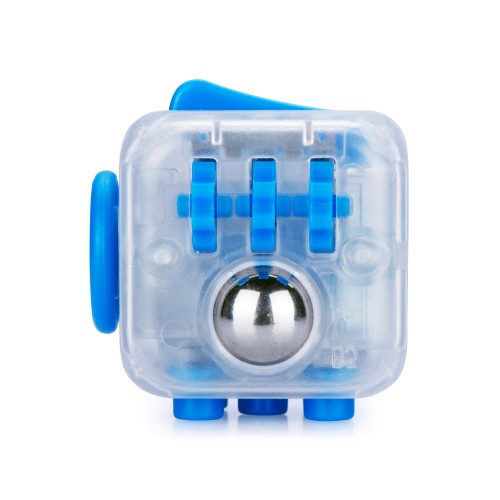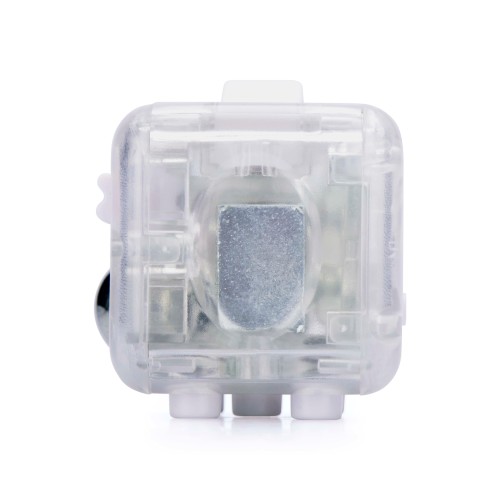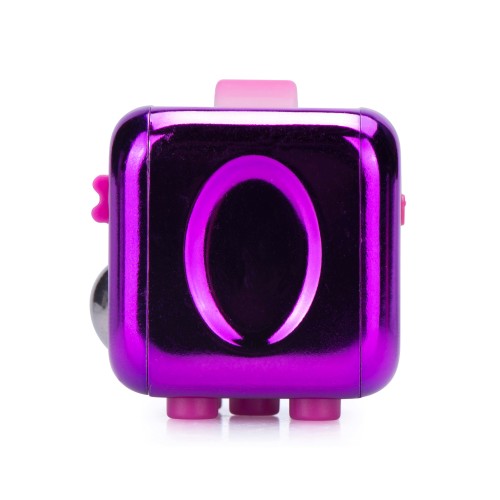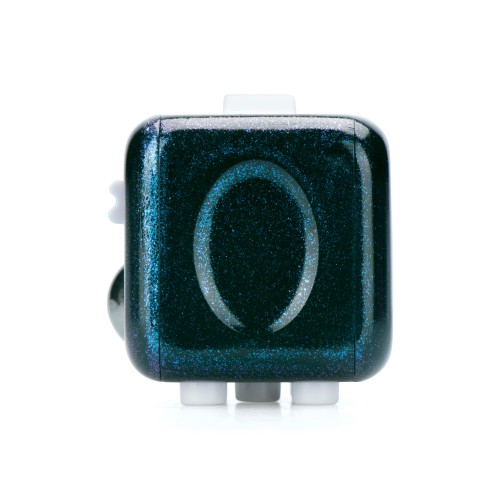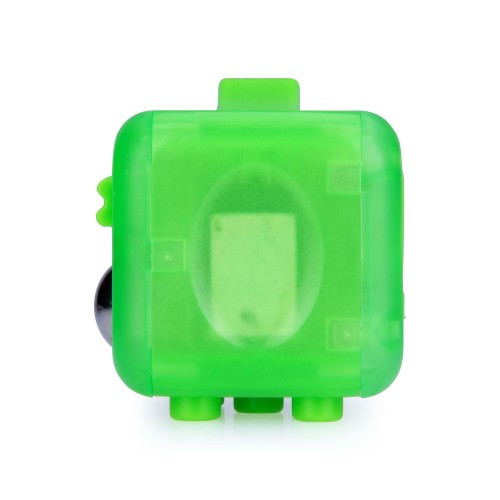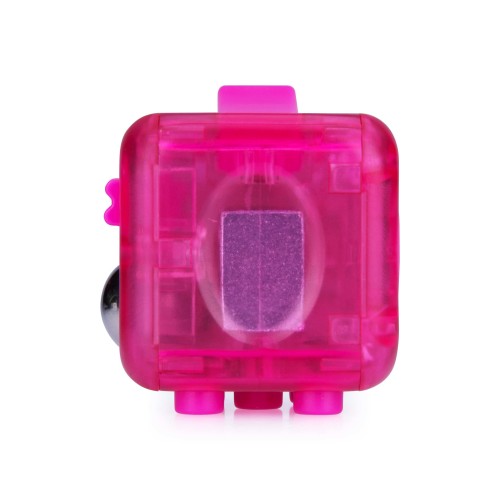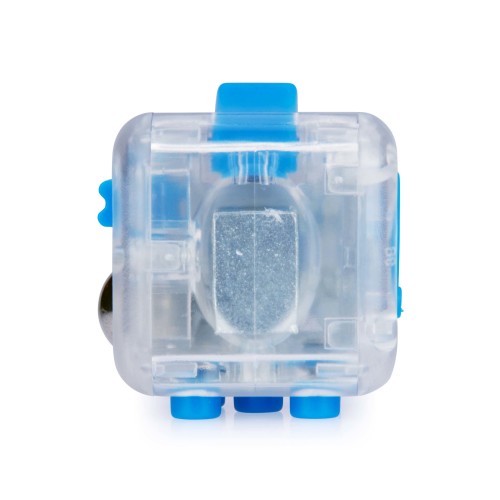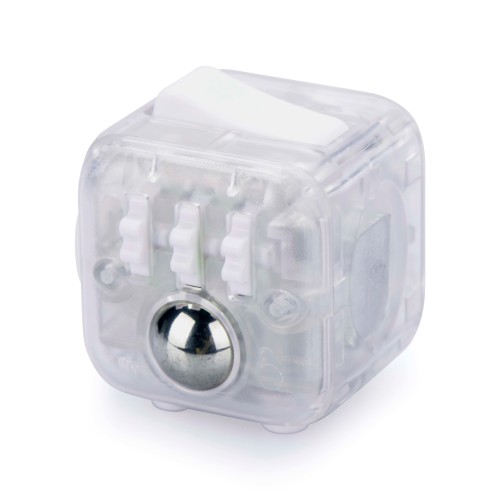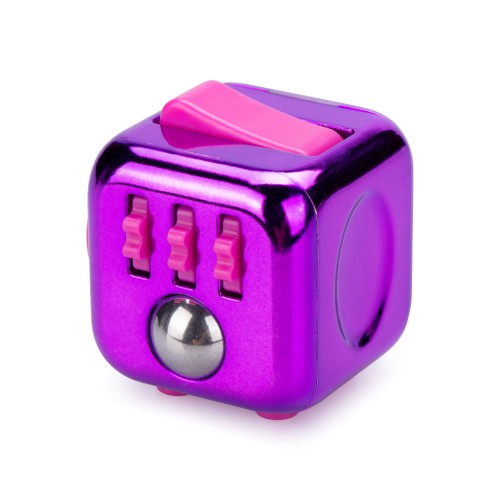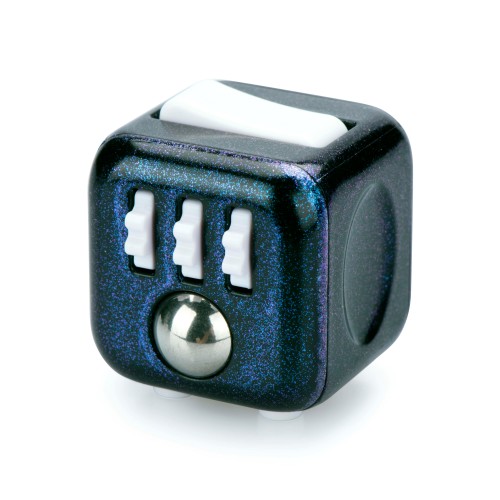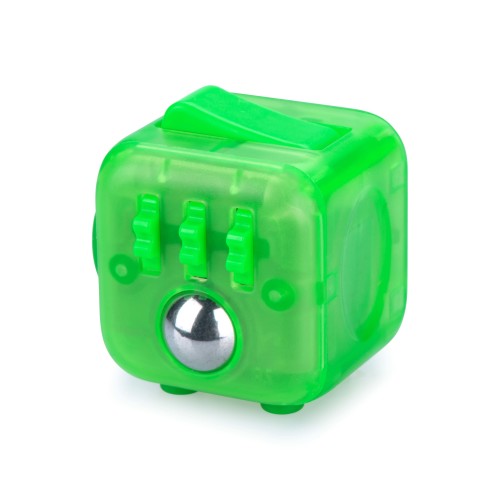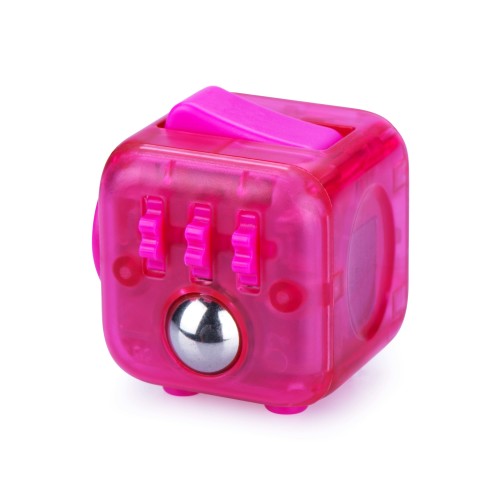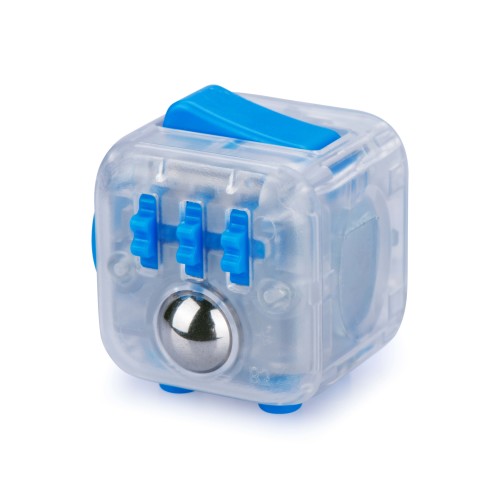 Fidget Cube by Antsy Labs Series 3 - Fidget Toy Ideal for Anti-Anxiety, ADHD and Sensory Play by ZURU
The original ZURU Fidget Cube is designed by Antsy Labs to satisfy the natural urge to fidget throughout the day. Glide, flip, roll and click your way into focus.
KEY FEATURES:
• Specially designed for restless hands, the six unique sides fulfill all your fidgeting needs. Glide, flip, roll and click your way into focus.
• Made with high-quality plastic the original Fidget Cube? by Antsy Labs is strong, durable and safe for kids and adults alike. Beware of fakes and copies.
• This top trending toy and viral sensation is a stylish gadget for at work, in class or at home.
• Great gift idea for friends or family who can't keep their fingers still.
• Available in 8 colours and with accessories such as the ZURU Fidget Prism to fidget on the go.
PACK INCLUDES:
1x ZURU Fidget Cube
2021-06-07

by

Briana Rueda

IT was working fine the first day. It was really helpful and all of the buttons were very satisfying. Overall a good fidget toy, but the thing that threw me off was that the little click broke so it lost its point.

2021-06-04

by

Stan Traylor

My son loves this thing. They collect the fidget toys right now. Seems pretty durable and comes in a nice clear box.

2021-06-01

by

Ramon Mendez

Great product

It IS worth the price. Trust me. Other brands are inferior imposters. Buy the original, buy Antsy Labs.

Very helpful for moments of anxiety

2021-03-13

by

Jacob Young

Really love this thing! I use it a lot when I'm bored or working on something and feeling creative! Definitely recommended for those who need to focus or also annoy your teacher. Or both.

My husband kept playing with a fidget toy my kiddo got in her stocking - this was perfect for him!

Great little cube. Fits in my palm and I has given me hours of mellow entertainment.

My boyfriend has terrible anxiety and difficulty focusing. It helps him a lot. very worth it.

This is the perfect grip size and has so many satisfying sides to this cube. I want to get one for my kids now, and for myself.UPDATE: I bought this for Christmas 2020, by March 2021, one of the buttons no longer works.

2021-01-12

by

andrew jair Speck

It was a gift and the recipient uses is at work every day.

2021-01-09

by

russell stephens

Item arrived as described and is of good quality

2021-01-08

by

Artist in music

My daughter loves this product. Unfortunately one of the click buttons have stopped working after only 2 weeks. Everything is working and she really likes it.

2020-12-30

by

elizabeth alonso

After a day of having this cube I noticed only 3 of the 5 buttons are clicky (iykyk), and literally after playing with this, one of the clicky buttons got stuck. Eventually, the last 2 remaining clicky buttons jammed as well. I was kinda disappointed (It was my favorite side). I would recommend a different cube.

2020-12-23

by

Gabriella Newman

Pretty cool. My brother likes it.
© 2021 ZURU Inc. All rights reserved
english
Please select your birthday.
By subscribe to receive emails from ZURU, you agree that we may use your personal information provided by you to send you marketing emails. You can opt out these emails any time by clicking the unsubscribe link or by contacting us. To see how to control your personal data, please see our Privacy Policy and Terms of Use
.
By subscribe to receive emails from ZURU, you agree that we may use your personal information provided by you to send you marketing emails. You can opt out these emails any time by clicking the unsubscribe link or by contacting us. To see how to control your personal data, please see our Privacy Policy and Terms of Use
.
Many of our toys are shaped by the creative minds of dreamers and innovators from all over the world. We welcome new ideas and cherish new relationships with inventors like you! Do you think you have a groundbreaking, unique toy idea for ZURU? We would love to here from you!
Please select your birthday.
By subscribe to receive emails from ZURU, you agree that we may use your personal information provided by you to send you marketing emails. You can opt out these emails any time by clicking the unsubscribe link or by contacting us. To see how to control your personal data, please see our Privacy Policy and Terms of Use
.
By subscribe to receive emails from ZURU, you agree that we may use your personal information provided by you to send you marketing emails. You can opt out these emails any time by clicking the unsubscribe link or by contacting us. To see how to control your personal data, please see our Privacy Policy and Terms of Use
.
Product Name
Required fields are marked with *
Overall Rating *
Click to rate!
Would you recommend this product to a friend?
Did you read product reviews online before first purchasing this item?
Where did you purchase the product?
Did you purchase this product for yourself or a gift for someone else?
You may receive email regarding this submission. Any emails will include the ability to opt-out of future communications.