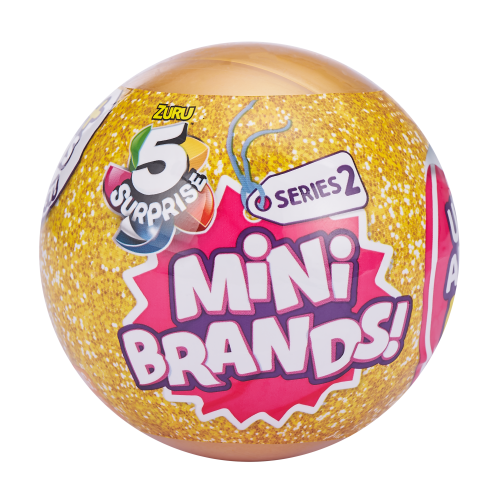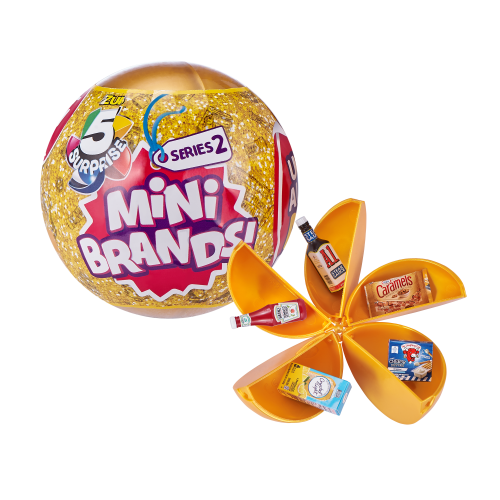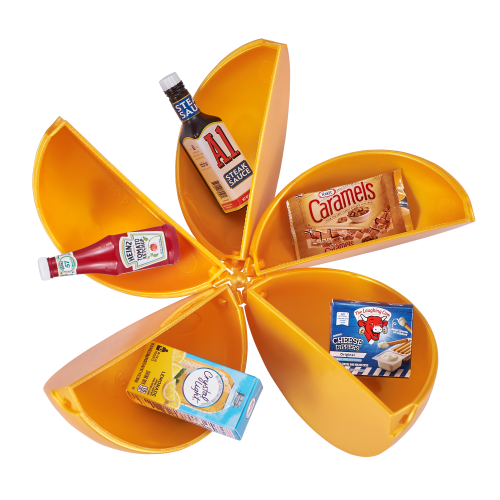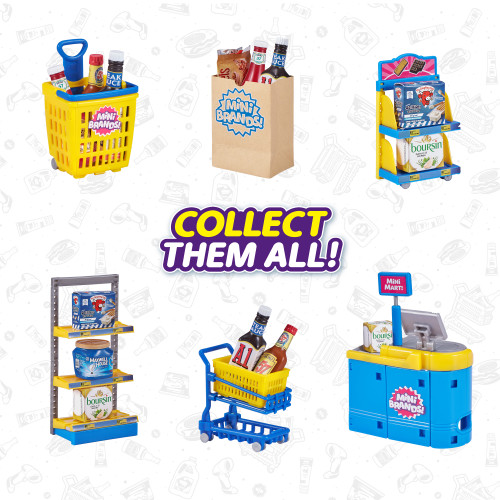 5 Surprise Mini Brands Mystery Capsule Real Miniature Brands Collectible Toy by ZURU
Unwrap, peel, and reveal REAL miniature collectibles with 5 Surprise Mini Brands! What 5 Surprises will you unbox? There are over 70 miniatures of your favorite brands to collect, including rare metallic and glow in the dark minis, and super rare gold minis too! Collect them all to create your own mini shopping world!
KEY FEATURES:
• SO MANY TO COLLECT: There are over 70 miniatures of your favourite brands to collect, including Lunchables, Kool Aid, Jell-O, Heinz Ketchup, BabyBel and more!
• UNBOXING FUN: Enjoy the thrill of unboxing as you unwrap, peel and reveal 5 different surprises!
• RARE MINIS: Can you find the rare metallic and glow in the dark minis? There are super rare GOLD minis to collect too
• 6 ACCESSORIES TO COLLECT: 6 miniature shopping accessories for storing and displaying your collection! Collect baskets, carts, shelves, cash registers and paper bags to create your own miniature shopping world!
• CREATE YOUR MINI SHOPPING WORLD: Check off the miniature brands you find on your collector's guide shopping list!
PACK INCLUDES:
Each capsule includes up to 5 real surprise miniature collectibles or 4 miniatures and a surprise shopping accessory.
Awesome miniature product

My niece loves these! Found them online with target and they are going in her stocking!

very fun to open. it is the only thing i look forward to nowadays with the seasonal depression.

My granddaughter loves the mini brands. Great sizes for her Barbie and some sizes are great for her 18 inch dolls. Not recommended fr small children.

Love the mini brands but warning they become addicting lol Super cute and definitely hard to find but they are awesome love them

These are cute. I think I will buy a few for my girl friends daughters.

Super cute and my daughter is obsessed.

My son and daughter love these toys. I have to admit that it is fun to see the different brands in mini form but then what?! Small parts so not recommended for smaller kids!

Really cute toy but wished price was a bit lower.

Love buying these super cute small toys. I'm waiting on the toy balls to come out!

Who doesn't love these. Just wish there were more and they didn't sell out so fast.

It's a gift for Christmas. The item was requested

5 separate surprises, my daughter absolutely enjoyed

so cute! exact replicas just in miniature form! great for kids!

My daughter has been looking for these for a while and was sooo happy to receive these.