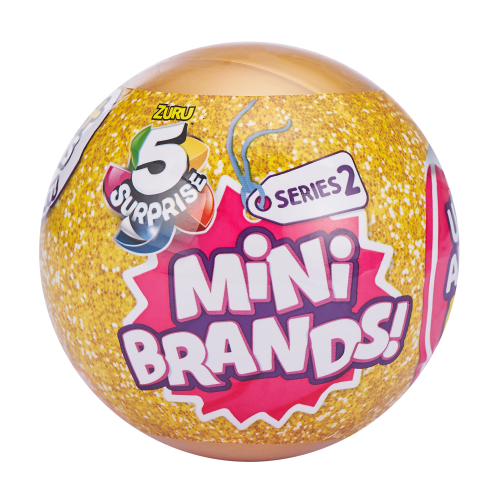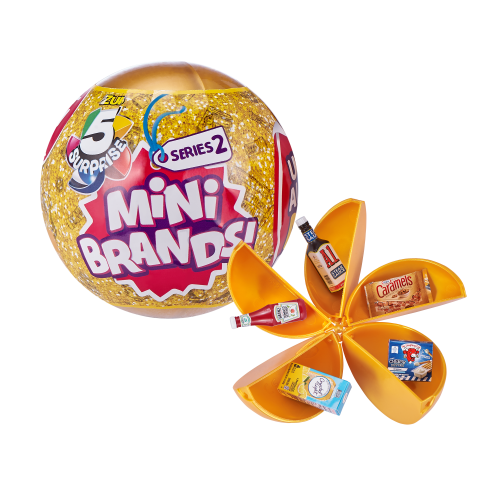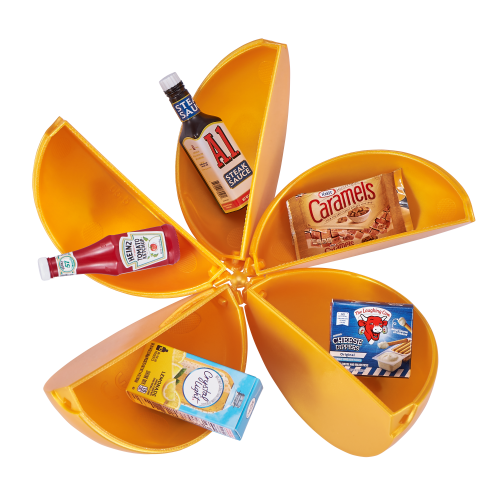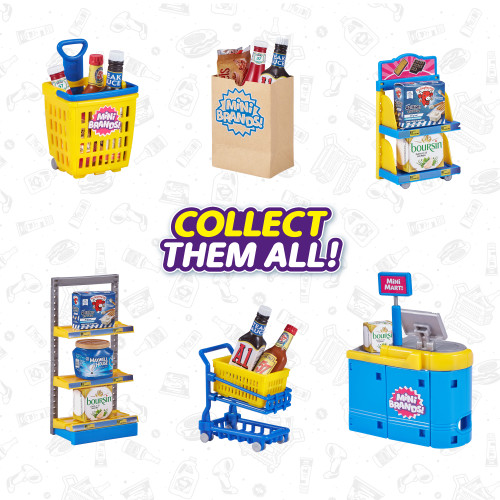 5 Surprise Mini Brands Mystery Capsule Real Miniature Brands Collectible Toy by ZURU
Unwrap, peel, and reveal REAL miniature collectibles with 5 Surprise Mini Brands! What 5 Surprises will you unbox? There are over 70 miniatures of your favorite brands to collect, including rare metallic and glow in the dark minis, and super rare gold minis too! Collect them all to create your own mini shopping world!
KEY FEATURES:
• SO MANY TO COLLECT: There are over 70 miniatures of your favourite brands to collect, including Lunchables, Kool Aid, Jell-O, Heinz Ketchup, BabyBel and more!
• UNBOXING FUN: Enjoy the thrill of unboxing as you unwrap, peel and reveal 5 different surprises!
• RARE MINIS: Can you find the rare metallic and glow in the dark minis? There are super rare GOLD minis to collect too
• 6 ACCESSORIES TO COLLECT: 6 miniature shopping accessories for storing and displaying your collection! Collect baskets, carts, shelves, cash registers and paper bags to create your own miniature shopping world!
• CREATE YOUR MINI SHOPPING WORLD: Check off the miniature brands you find on your collector's guide shopping list!
PACK INCLUDES:
Each capsule includes up to 5 real surprise miniature collectibles or 4 miniatures and a surprise shopping accessory.
Loveee

I love these so much they are so cute. The packaging is fun too. I don't really know why there so pricy but I think it's worth it.

:)

These are lovely! I plan to keep them as objects for school.

Love it

Price ! It's a great item and the prices are great

So fun

I love this toy it is so fun and so cute

I love this

This brings me so much happiness and the details are great

Super cute

This makes a great stocking stuffer & it's so much fun to open

Mini Brands ball

Grandkids love these.

Absolutely Adorable

My daughter is absolutely obsessed with Mini Brands. They are amazing and so much fun to open. You always get great surprises. The mini brands are identical the the real thing. I will definitely continue to purchase and add to this beautiful collection.

Love it

Love these! Even as an adult. But mainly my 10 year old loves them! Pricey but compared to other blind bag toys- the actual surprise inside is worth it to me. They're not the cheapest things ever but definitely don't give them to your toddlers if they don't do well with cardboard or paper products like mine lol!

Mom

Absolutely LOVE the mini brands. Absolutely HATE all the duplicates we get. For $7 a ball, I'd like to see more of a variety! As for quality: anything mini brand that is a "boxed" item (example: the bagel bites or Mac and cheese boxes) absolutely need to to be handled with care. Other durable items (like the coffee can, ketchup/a1sauce bottles, etc) are made very well and I have no worry of breakage!!! My girls (ages 13 and 6) LOVE mini brands, and even I (age 35) get super excited watching them open a new ball to see what they will get!! Size is PERFECT for Barbie or American girl dolls!! I love mini brands- just wish the duplicates weren't as much and that the price wasn't as high!!

BEST TOY

Well it's the best toy and I got lots of goldens from them

Cute Collectibles

Super cute collectibles! Literally everyday items/brands packaged in the cutest miniature sizes...my daughter loves them!

Great!

Love them so much so fun to open great for kids.

Very cute!!

These are so tiny and cute!! My mom collects miniature versions of everyday items and she loved opening these on Christmas morning!!!

Yea :)

I would get this again.