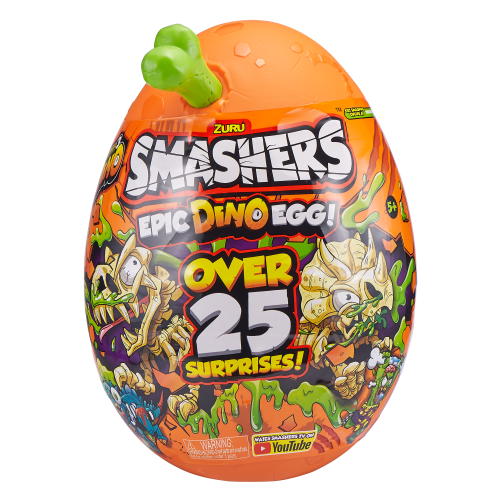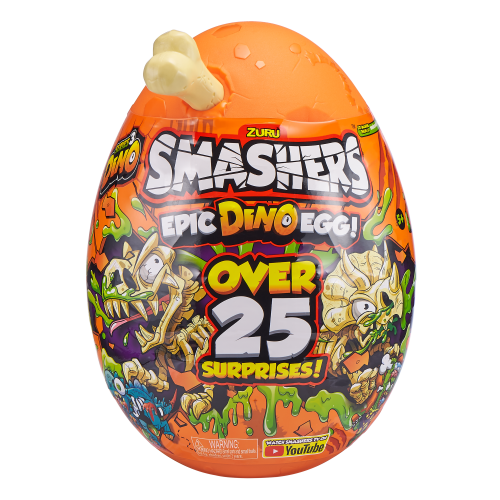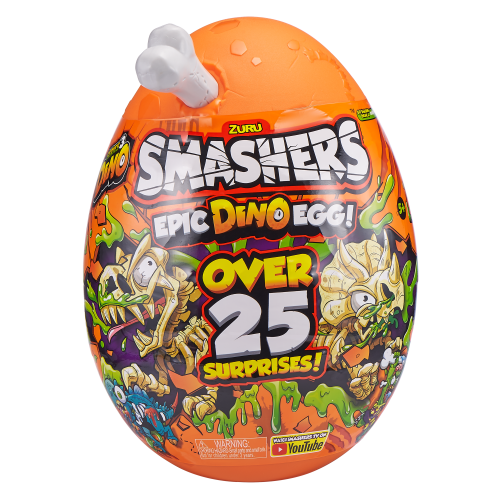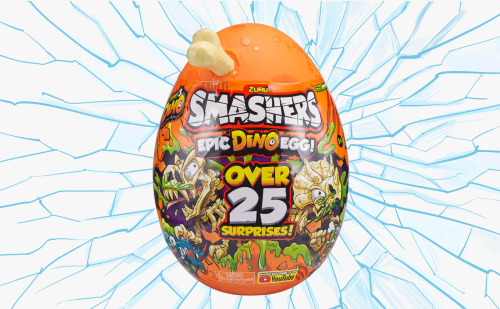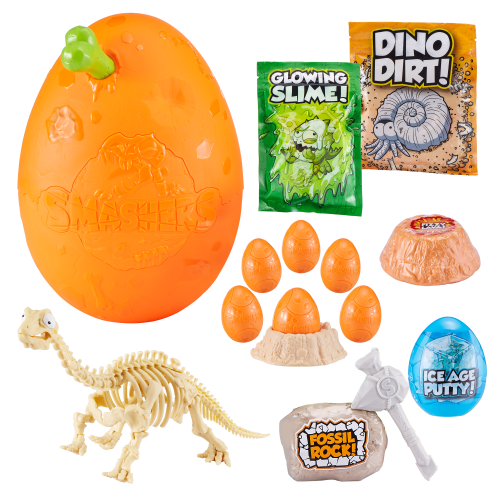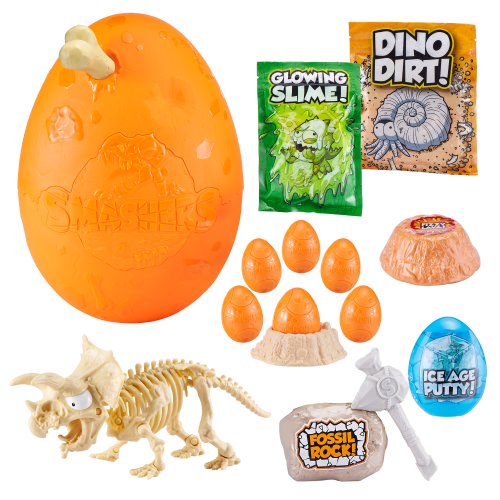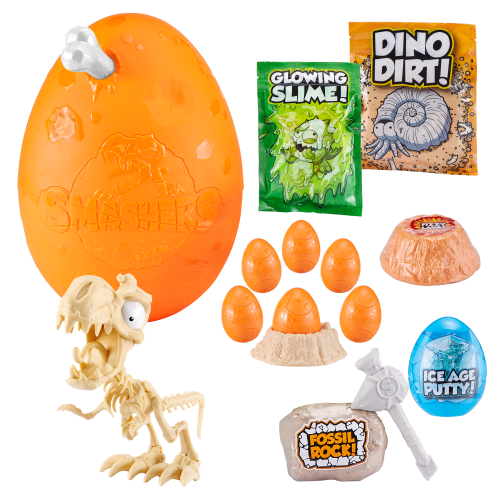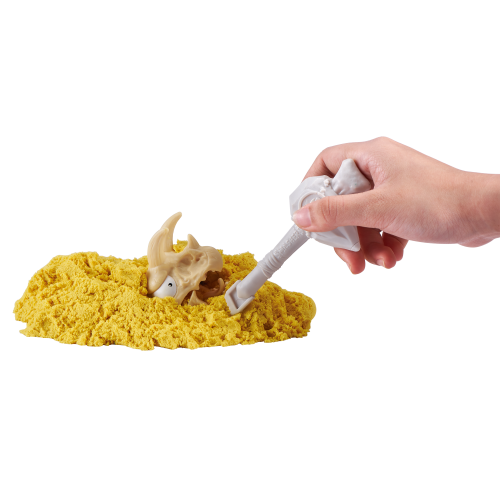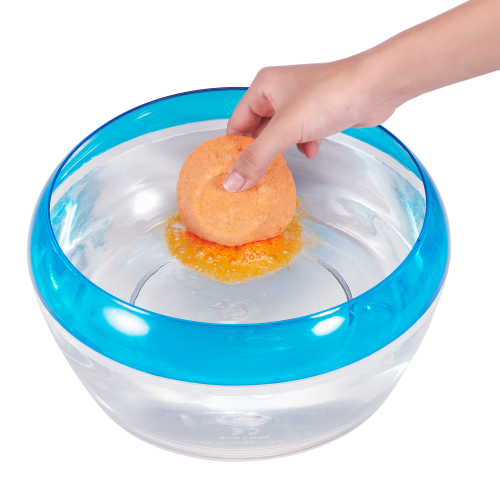 Smashers Epic Dino Egg Collectibles Series 3 Dino by ZURU
Slime, fizz and SMASH your way through over 25 surprises inside to build the exclusive Smash-o-saur Dino! Use the Scratch Map to excavate the Dino Egg to unearth compounds like the Fizzy Lava Bomb and Ice Age putty with hidden Smash-o-saur bones. Collect all the bones to start building one of 3 exclusive Smash-o-saurs! Inside each Epic Dino Egg, you'll discover more surprises like Smash Eggs, digging tools and rebuilders.
KEY FEATURES:
• Over 25 surprises to slime, fizz and smash your way through!
• Collect and build one of 3 exclusive Smash-o-saurs!
• Use the official Scratch Map to find all of the hidden bones inside compounds like the Fizzy Lava Bomb.
• Smash open the NEW Smash Egg to find what's crawling inside!
• Smash Eggs are reusable and recyclable.
PACK INCLUDES:
Includes 1x Epic Dino Egg shell, 1x Dino Egg Yolk Bag, 1x Scratch Map, 5x Compounds, 6x Smash Eggs w/ rebuilder, 1x Digging Tool and 1x Exclusive Smash-o-saur Dino.
I am not a fan of the clean up, but my two boys absolutely love these Dino eggs!

I liked all the different things there was for my grandson to do. He was engaged in the activity.

Fun gift for children. My grandson loved it. Highly recommend!

Family Fun

The fun is not in the toy itself but in opening everything. This is a great gift for opening with you kids and having an hour of fun playing with the slim and dirt to discover the dinosaur bones.

Fun birthday gift

My 9 yr old grandson loved this toy. He can easily put the eggs back together after we figured out that you have to use the egg holder that came with the set.

Its amazing! My Great Grandson wanted to get a package with his name on it. He was so excited, all I could hear on Face time was "This is Awesome" as he kept smashing what was inside the Big Egg...

kid was pretty stoked the charcater are little small for the egg and that egg is impossible to put together with out holder lol kids loved it though

Love this!

My son loves these. He enjoys the surprises of opening each egg and loves collecting all the different dinosaurs.

Awesome

My son loves these! Great gifts and fun!

Crafty

My grandsons loved all the ways to fine dino parts...cool kit

great toy at a good price.

my son (6yr)got this for Christmas and he was extremely satisfied with everything it had to offer. he still play with the stuff that come with it almost daily.

Love it!

Everything inside is so great for my grandson. He loved it so much. The slim and the dirt is pretty mess but he likes it. Wished that they would give him different fossils. I had order 3 and they were the same fossils.

Liked a lot by kids!

We gave this to a five year old boy as a present and he loved it. His little brother and our young girls were also fascinated watching and resmashing the eggs. We ended up getting another one for our nephew since the first one was liked so much.

Smash Egg as seen in Youtube Review

This Smasher egg was epic! Both my kids loved it. It was a fabulous deal. I would buy them again! Neat activites inside and the fossil is fun too to put together.