We pride ourselves on delivering the
highest quality products that deliver
exceptional play experiences.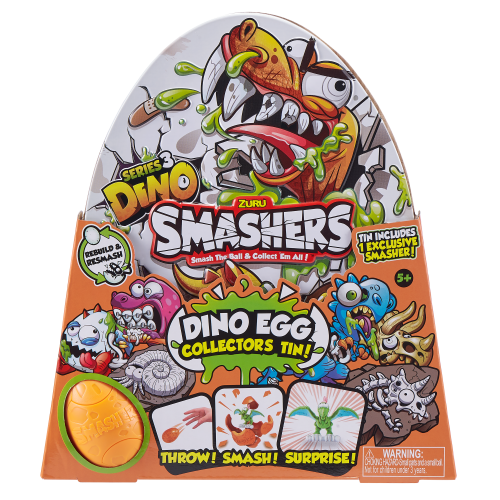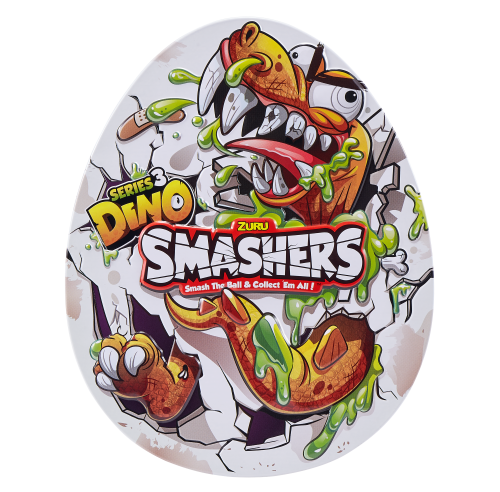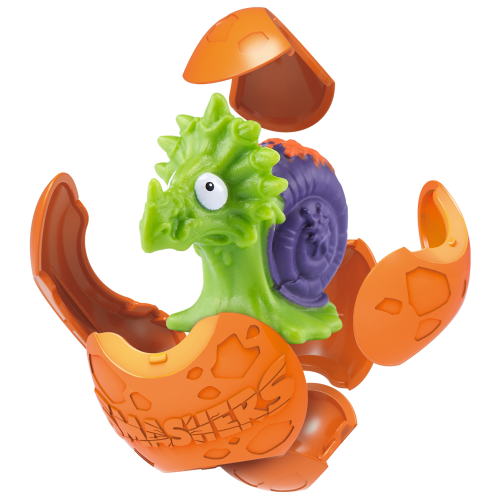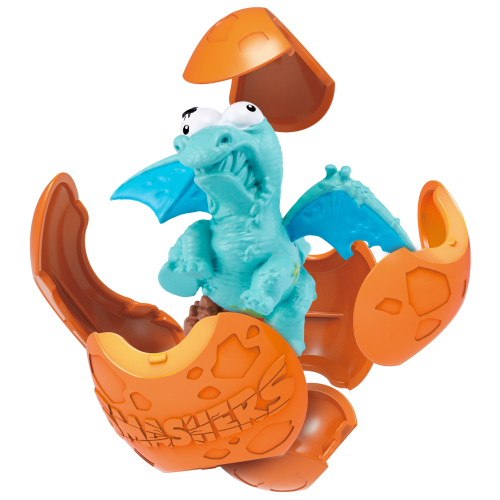 Smashers Super Egg Collectible Tin with Exclusive Smasher Series 3 Dino by ZURU
It's time to go back to the land before time… with Smashers Series 3 DINO! What's inside the Dino Super Egg Collector's Tin? Stores over 50 characters and includes Exclusive Smashers characters. Smash open the new Smash Egg to find what's crawling inside! Includes 1x Dino Egg Collector's Tin, 1x Exclusive Smasher, 1x Smash Egg and 1x Collector's Guide.
KEY FEATURES:
• Smash open the Smash Egg and collect 'em all!
• Stores over 50 wacky Dino characters inside.
• Will you find all of the Ultra Rare Skull Smashers?
• Download the Smashers App to track your collection any time.
• Smashballs are reusable and recyclable.
PACK INCLUDES:
1x Collectors Tin 1x Exclusive Smasher 1x Smashball Smash Egg 1x Collectors Guide
Got this for my nephew. He was so excited , he lovs dinos . Love that collectible tin , he can collect all of the eggs in there !

My 8 year old son loves the throw it and watch it smash open but he couldn't put it back together. It takes me a very long time to get it back together

Great for smasher storage

My son was so excited for this! He LOVES smashers! Now he has this exclusive tin to store them in! He separated them so only his Dinos went in the tin. It comes with an exclusive smasher also so he was super excited to smash it! This is a must for any smasher lover!

Fun and little toy

My son was so excited about this! He loves Smashers. There are only 2 Dino Smashers in the tin but one is exclusive. He was keeping his Smashers in a little plastic baggie and now he has a awesome dino tin for storage. I wish there were a couple more Smashers in here but my son really enjoyed this.

Fun and helps keep small pieces contained

My 6 year old son loved this toy. We read the packaging and understood there was 1 Dino Smasher, a Dino figure and the tin somhe was not disappointed at all. He was very happy with the 2 figures that he looked up on the checklist. Heâ??s a fan of other Smashers and is also very pleased to have a container for them which makes me happy as well. All in all a fun toy my kid likes plus a storage container since theyâ??re small.