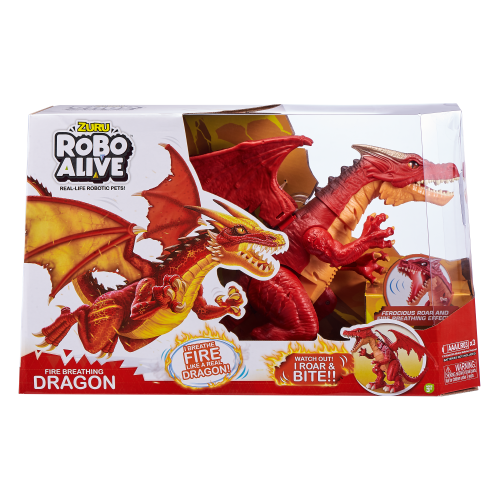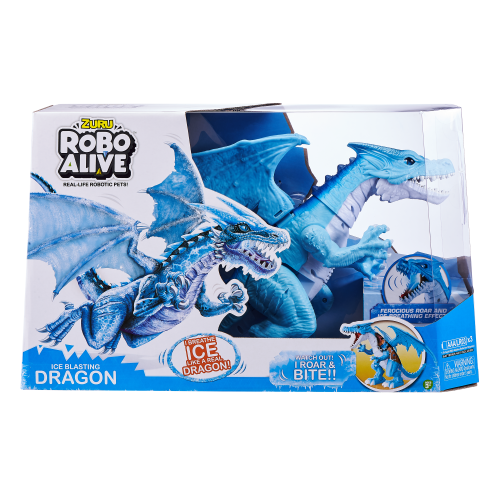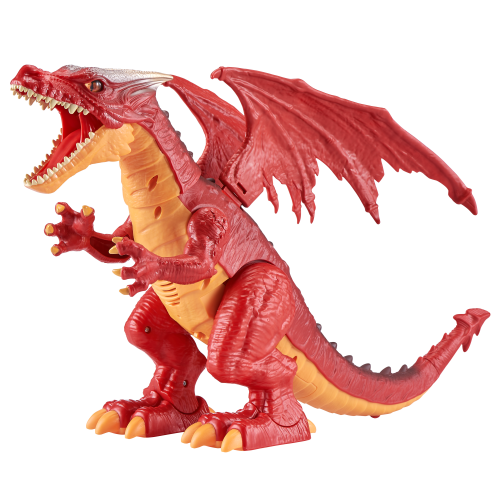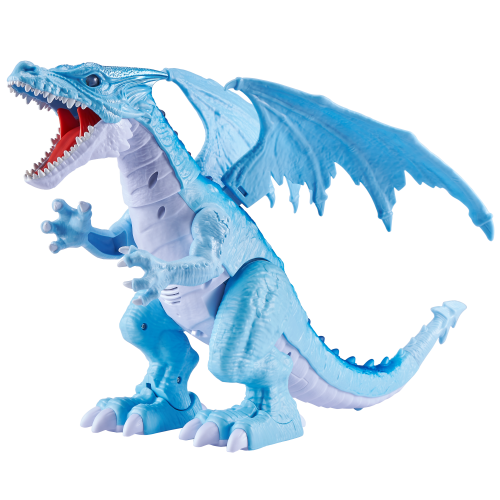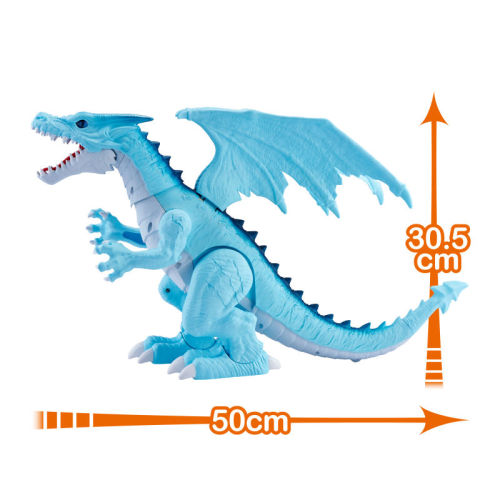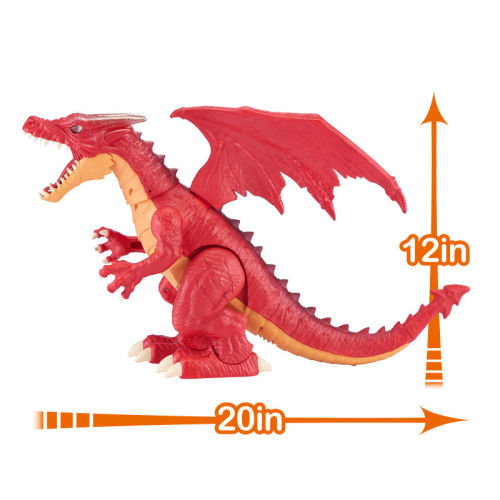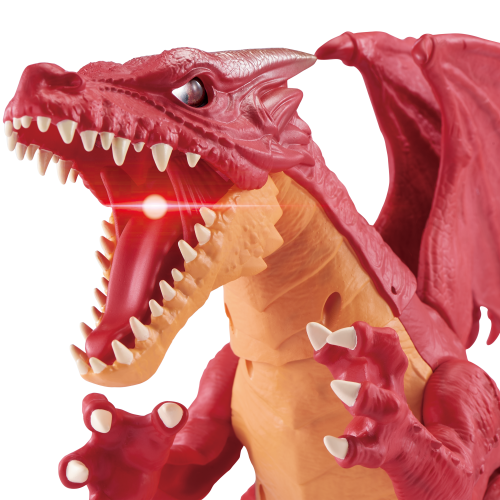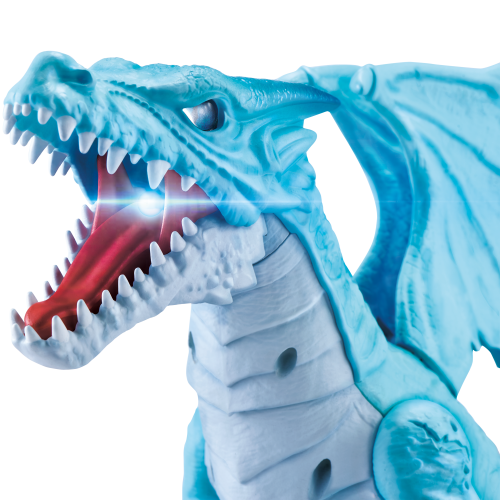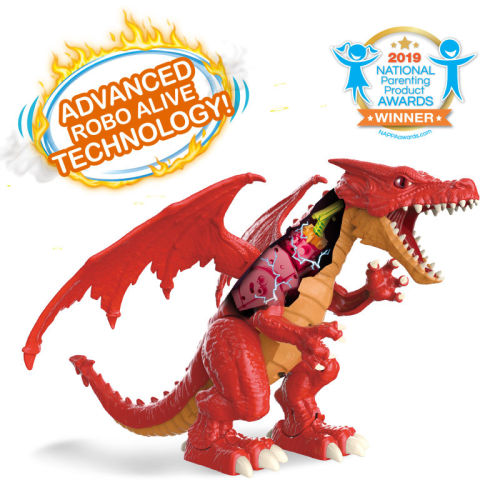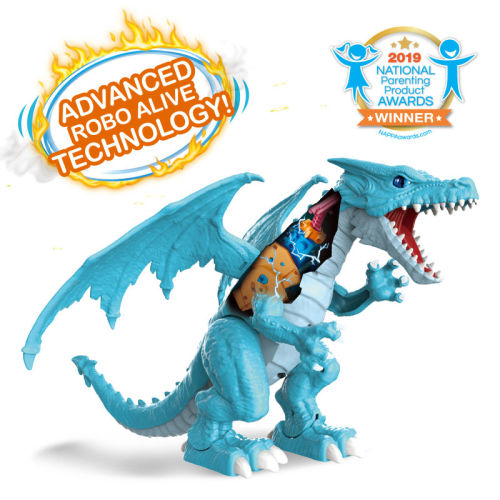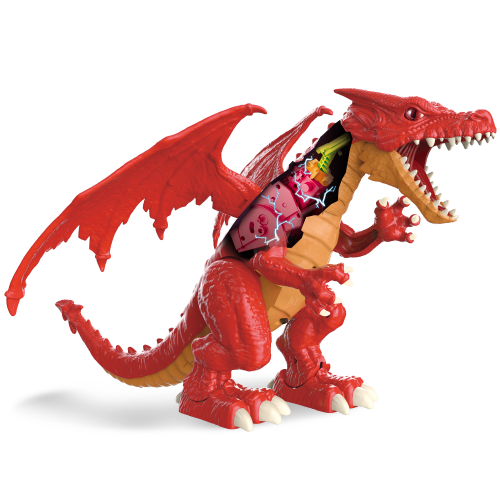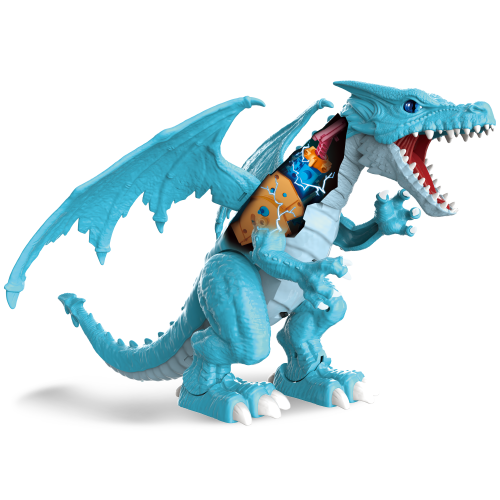 Robo Alive Ferocious Roaring Dragon Battery-Powered Robotic Toy by ZURU
Feel the burn or freeze in your tracks with the Robo Alive Fire Breathing or Ice Blasting Dragon. Hear it roar and watch out for its deadly bite!
KEY FEATURES:
• Realistic head motions and walking action.
• Terrifying Roaring and Fire/Ice breathing effects
• Deadly robotic bite!
• Light Reflecting Eyes
PACK INCLUDES:
1x Dragon 1x Instruction manual
Robo Alive Roaring Ice Dragon

My grandson love it

Great for dragon loving kids!

My daughter saved up her money for this dragon and she loves it!

My grandson loved this present for his 4th birthday. Cool sounds and movements.

Aweome

This was a gift for my Granddaughter and she LOVED it. Built heavy and worked perfect and life like

Fear the Cold!

Sounds and lights are awesome. Very cool looking! Grandson sleeps with it*.*

Was a hit!

My 4 year old grandson loves it ! Walks , roars and mouth lights up . Perfect if your kiddos are into dragons .

It said it breaths fire like a real dragon but it only lights up smh

Bought both Fire and Ice Dragons

Fire dragon is a real hit, especially with its counterpart, Ice dragon.

This dragon is pretty cool, he lights, sounds and walks. My son asked for him for his 6th birthday. The price was the best on walmart so for the price and birthday wishes i decided to get it. Definitely worth, awesome quality, fun interactive toy. Six year old still plays with it a month after receiving. He loves dragons.

this is big and loud and lots of fun!

My kids love it !

LOVE this toy and all the sound effect it makes. I received the ice version for my oldest but of course when one kid gets one the other kid wants it too So I had to get my youngest one. I was happy to see there is this fire version one. Now they play together so nicely. It?s made with such great quality ! Kept my boys entertained for a long time. Great gift or good to get for your own kids.

My 4 year old grandson loved it! He was excited to see the box but once he opened it he was extatic!

Ice Dragon

Our grandson loved this! It moves across the floor, lights up and roars. We gave him the Blue Ice Dragon as well and they are a perfect pair!

I had to get this as I got the other. Great value. Let kids play with toys and not video games. Super fun for a couple of kids.

Fun for dinosaur lover

My daughter is obsessed with dinosaurs so I got this one for her. She loves that it walks, growls, and the eyes light up.