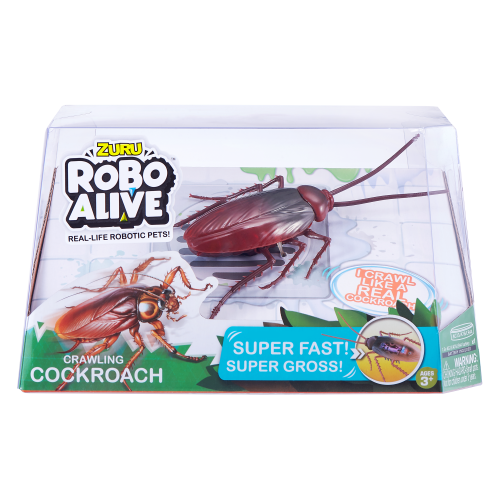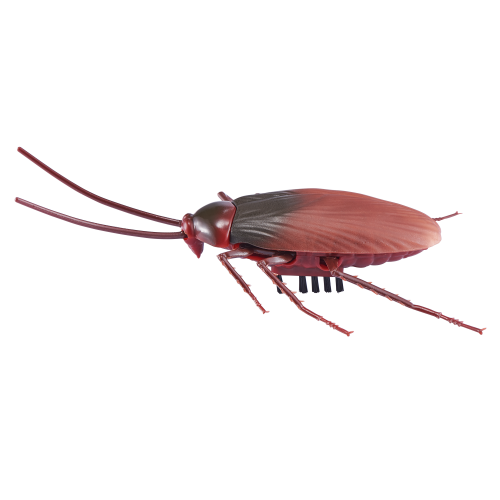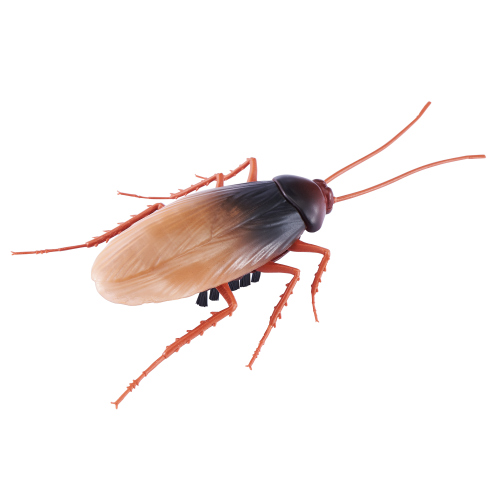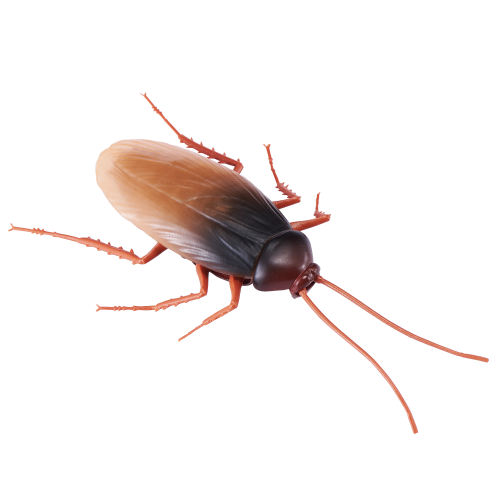 Robo Alive Crawling Cockroach Battery-Powered Robotic Toy by ZURU
Robo Alive Crawling Creepyroach is our grossest pet yet! Guarantee a scream from your friends when this crawls up on them with super fast, realistic movement.
KEY FEATURES:
• Realistic movement across flat surfaces
• Realistic Colouration and Features
• Robotic Enhanced Motion
PACK INCLUDES:
1x Cockroach 1x Instruction Manual
My daughter loved her Robo cockroach so much, I bought her another one...She says she now has a Momma

Great toy for bug lovers!

I bought this as a present for my son who loves animals and bugs. It did not disappoint. He loves playing with it or just watching it crawl all over the floor. He also loves playing pranks on family members with it. Awesome buy!

Disappointed the battery only lasted a few hours straight out of the package.

Great for pranking the office staff!!

My son got the spider and he loves it ! He loves trying to scare people with it !

looks real but a little bigger

it fun and looks real if was little smaller will be perfect.
© 2020 ZURU Inc. All rights reserved
english
Please select your birthday.
By subscribe to receive emails from ZURU, you agree that we may use your personal information provided by you to send you marketing emails. You can opt out these emails any time by clicking the unsubscribe link or by contacting us. To see how to control your personal data, please see our Privacy Policy and Terms of Use
.
By subscribe to receive emails from ZURU, you agree that we may use your personal information provided by you to send you marketing emails. You can opt out these emails any time by clicking the unsubscribe link or by contacting us. To see how to control your personal data, please see our Privacy Policy and Terms of Use
.
Many of our toys are shaped by the creative minds of dreamers and innovators from all over the world. We welcome new ideas and cherish new relationships with inventors like you! Do you think you have a groundbreaking, unique toy idea for ZURU? We would love to here from you!
Please select your birthday.
By subscribe to receive emails from ZURU, you agree that we may use your personal information provided by you to send you marketing emails. You can opt out these emails any time by clicking the unsubscribe link or by contacting us. To see how to control your personal data, please see our Privacy Policy and Terms of Use
.
By subscribe to receive emails from ZURU, you agree that we may use your personal information provided by you to send you marketing emails. You can opt out these emails any time by clicking the unsubscribe link or by contacting us. To see how to control your personal data, please see our Privacy Policy and Terms of Use
.
Product Name
Required fields are marked with *
Overall Rating *
Click to rate!
Would you recommend this product to a friend?
Did you read product reviews online before first purchasing this item?
Where did you purchase the product?
Did you purchase this product for yourself or a gift for someone else?
You may receive email regarding this submission. Any emails will include the ability to opt-out of future communications.