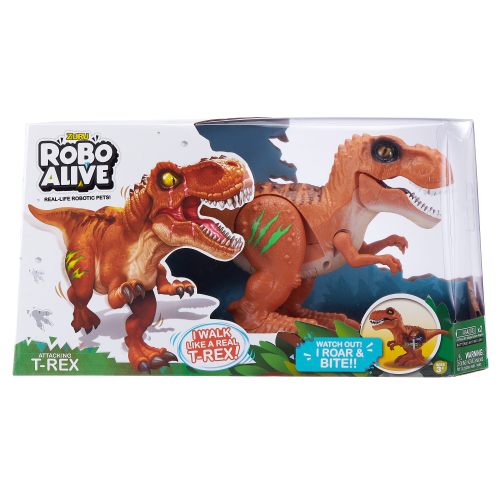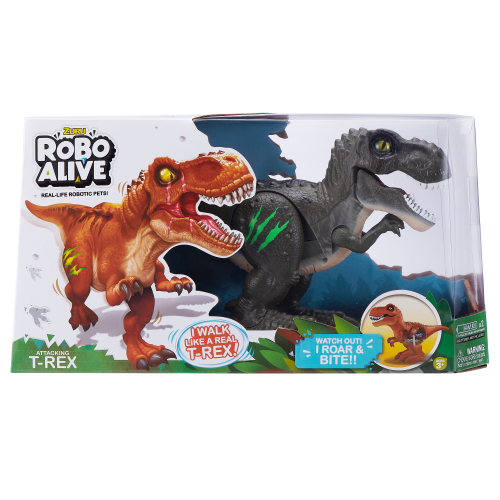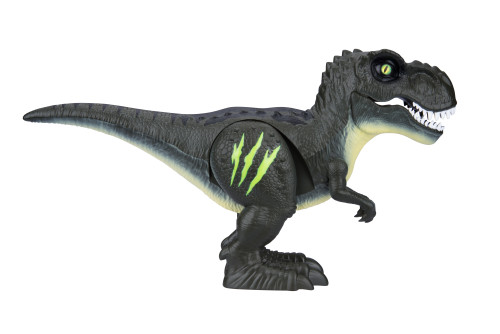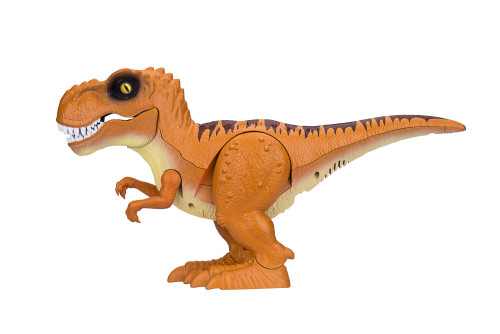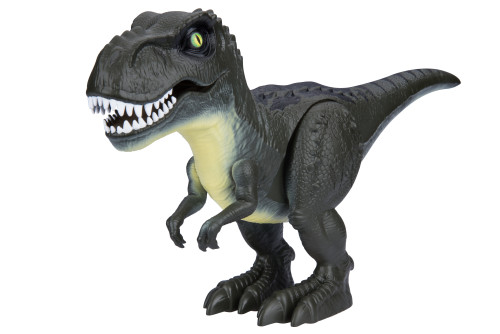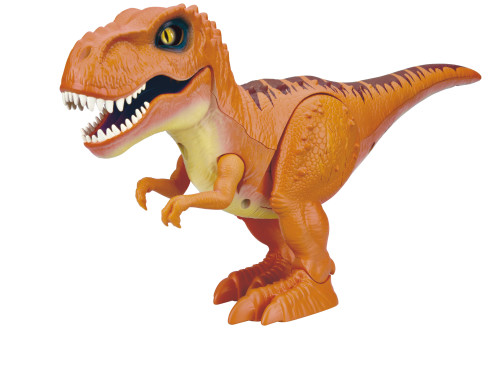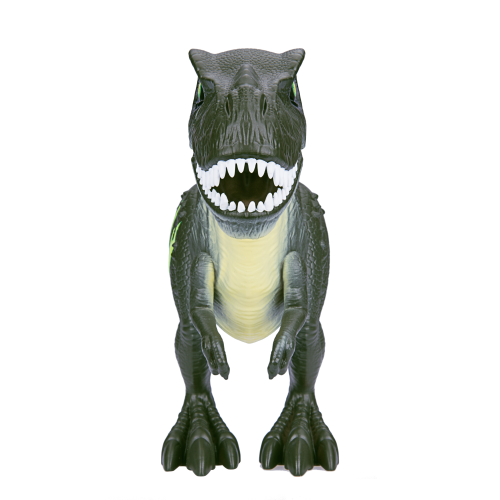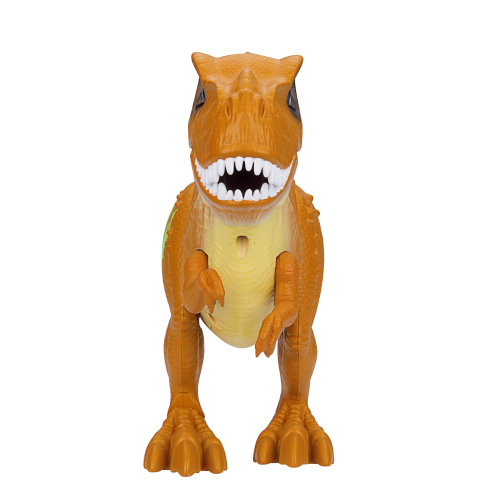 Robo Alive Attacking T-Rex Series 1 Battery Powered Robotic Toy by ZURU
Robo Alive Attacking T-Rex stomps and walks with real Dinosaur movement. It even bites and roars and has super realistic eyes that look alive.
KEY FEATURES:
• Biting Movement and Realistic Roar
• Robotic Enhanced Walking Motion
• Glow in the dark scar
• Light Reflecting Eyes
PACK INCLUDES:
1x T-Rex 1x Instruction Manual
Son goes no where without Dino

My son has special needs and beats this up every day!! We have two in case I ever lose one because it goes everywhere he goes!! We love it. I'm buying him the other color for xmas

It was nicer than I expected

Dinosaur are a phase boys go thru. Next I think is radio contrord cars and trucks.

FUN TO PLAY WITH

FOR THE PRICE ITS A GREAT GIFT FOR KIDS 5 YRS OLD TO 7 YRS OLD

Can brake easily

2020-09-23

by

MommyOfThreee

Got this toy for my 5 year old son for Xmas. It broke within 1 week. Had to return to store.

Great

The toy is very good my baby loved it

Great toy

Bought for my dinosaur loving daughter. Did not dissapoint.

The eyes didn't light up as stated.

Lots of fun

4 year old loves this dino! It walks fairly quickly and rawrs the whole time. Can get obnoxious, but our son loves it. Canâ??t beat the price!

second one I perchased. Nice toy

Cute for about 20minutes the kids left only to be picked up 3 days later again for a short time.

happy boy

new like advertised very fast shipping works like it should made grandson very happy

Grandson loves dinosaurs so this was great present!

T-Rex Dino

My 2 yr old loves this T-Rex. He walk

super cute..but it came broken.. the battery cover doesnt stay in place. i taped it and they love it.
© 2020 ZURU Inc. All rights reserved
english
Please select your birthday.
By subscribe to receive emails from ZURU, you agree that we may use your personal information provided by you to send you marketing emails. You can opt out these emails any time by clicking the unsubscribe link or by contacting us. To see how to control your personal data, please see our Privacy Policy and Terms of Use
.
By subscribe to receive emails from ZURU, you agree that we may use your personal information provided by you to send you marketing emails. You can opt out these emails any time by clicking the unsubscribe link or by contacting us. To see how to control your personal data, please see our Privacy Policy and Terms of Use
.
Many of our toys are shaped by the creative minds of dreamers and innovators from all over the world. We welcome new ideas and cherish new relationships with inventors like you! Do you think you have a groundbreaking, unique toy idea for ZURU? We would love to here from you!
Please select your birthday.
By subscribe to receive emails from ZURU, you agree that we may use your personal information provided by you to send you marketing emails. You can opt out these emails any time by clicking the unsubscribe link or by contacting us. To see how to control your personal data, please see our Privacy Policy and Terms of Use
.
By subscribe to receive emails from ZURU, you agree that we may use your personal information provided by you to send you marketing emails. You can opt out these emails any time by clicking the unsubscribe link or by contacting us. To see how to control your personal data, please see our Privacy Policy and Terms of Use
.
Product Name
Required fields are marked with *
Overall Rating *
Click to rate!
Would you recommend this product to a friend?
Did you read product reviews online before first purchasing this item?
Where did you purchase the product?
Did you purchase this product for yourself or a gift for someone else?
You may receive email regarding this submission. Any emails will include the ability to opt-out of future communications.