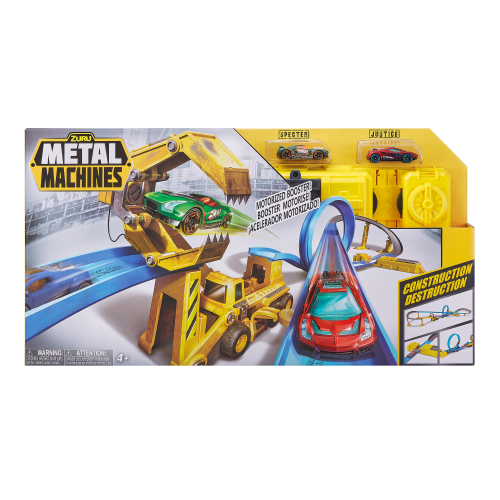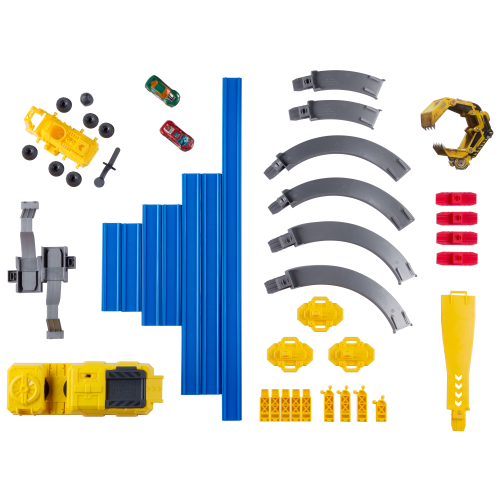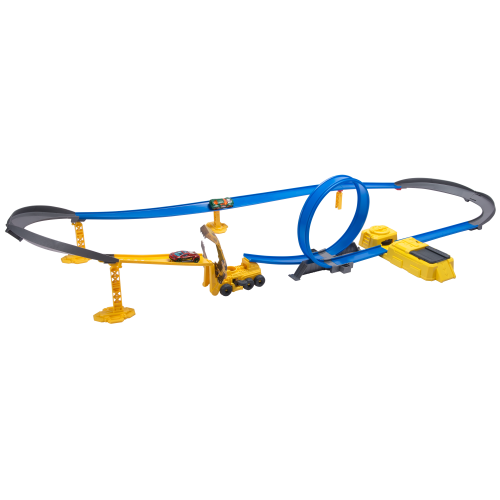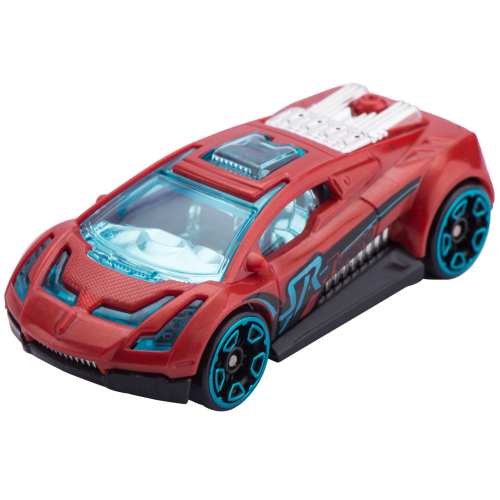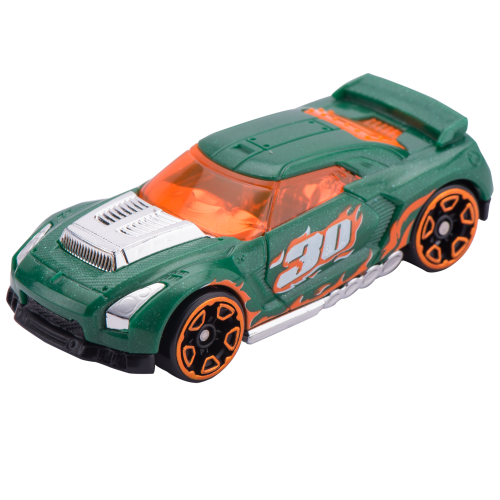 Metal Machines Construction Destruction Trackset with Mini Racing Cars by ZURU
An extreme chase around a construction site can end terribly bad for one of the racers as bolders are being tossed in the air while they race and jump over a gigantic machine! A booster will keep both cars in top speed, but who will be the last one standing? Speed past the loop, jump over the ramp and be sure not to get caught by the competition, as any wrong movement may cause you to fall off the track and lose!
KEY FEATURES:
• CONSTRUCTION DECONSTRUCTION: Motorized speed booster that keeps your Metal Machines racing all the time! Dodge the massive crane as you fly over the jump. When you want to use heavy machinery dethatch the crane and drive the vehicle around.
• 2 METAL MACHINES: Two Exclusive Metal Machines: Specter and Justice! Fly through the stunt loop upside down. As you fly around the loop the second car can drive through the middle of the loop to make ultimate stunt play for the entire family.
• MASSIVE CRANE ADDITION: A construction crane machine that tosses boulders to knock cars out of the racing track! Watch out when you go through the jump as boulders will be flying to knock you off the track.
• PACK INCLUSION: 2x Metal Machine 1x Motorized Booster 1x Boulder Launcher Machine 1x Massive Racing Track including a 360°-Loop & Stunt Ramp 1x Crane Claw
• METAL MACHINES PROMISE: Metal Machines brings speed, challenges and action right to you with new design cars and fun track sets with incredible value.
PACK INCLUDES:
2x Metal Machine
1x Motorized Booster
1x Boulder Launcher Machine
1x Massive Racing Track including a 360°-Loop & Stunt Ramp
1x Crane Claw
© 2022 ZURU Inc. All rights reserved
english
Please select your birthday.
By subscribe to receive emails from ZURU, you agree that we may use your personal information provided by you to send you marketing emails. You can opt out these emails any time by clicking the unsubscribe link or by contacting us. To see how to control your personal data, please see our Privacy Policy and Terms of Use
.
By subscribe to receive emails from ZURU, you agree that we may use your personal information provided by you to send you marketing emails. You can opt out these emails any time by clicking the unsubscribe link or by contacting us. To see how to control your personal data, please see our Privacy Policy and Terms of Use
.
Many of our toys are shaped by the creative minds of dreamers and innovators from all over the world. We welcome new ideas and cherish new relationships with inventors like you! Do you think you have a groundbreaking, unique toy idea for ZURU? We would love to here from you!
Please select your birthday.
By subscribe to receive emails from ZURU, you agree that we may use your personal information provided by you to send you marketing emails. You can opt out these emails any time by clicking the unsubscribe link or by contacting us. To see how to control your personal data, please see our Privacy Policy and Terms of Use
.
By subscribe to receive emails from ZURU, you agree that we may use your personal information provided by you to send you marketing emails. You can opt out these emails any time by clicking the unsubscribe link or by contacting us. To see how to control your personal data, please see our Privacy Policy and Terms of Use
.
Product Name
Required fields are marked with *
Overall Rating *
Click to rate!
Would you recommend this product to a friend?
Did you read product reviews online before first purchasing this item?
Where did you purchase the product?
Did you purchase this product for yourself or a gift for someone else?
You may receive email regarding this submission. Any emails will include the ability to opt-out of future communications.