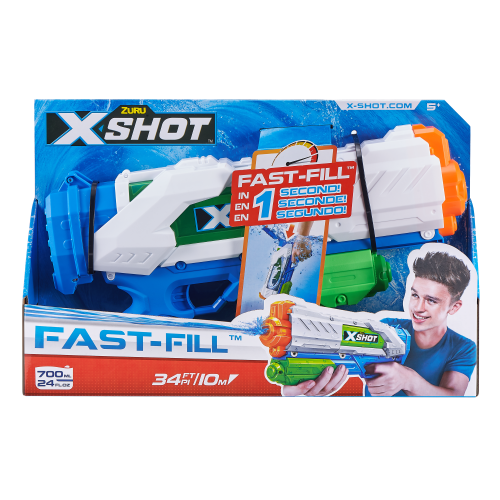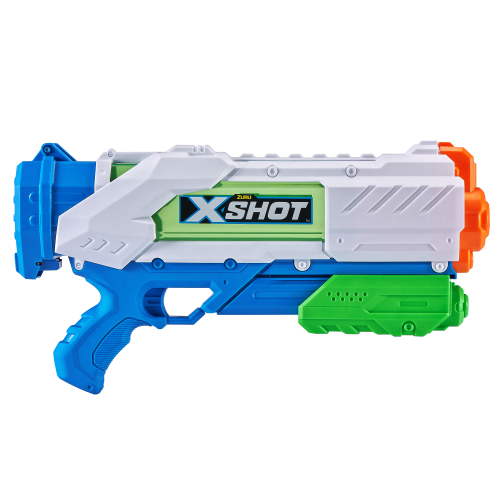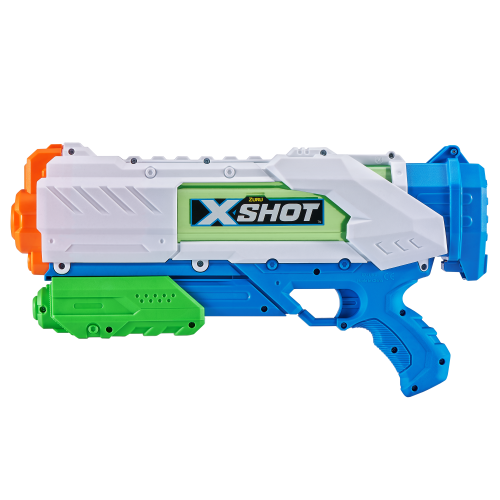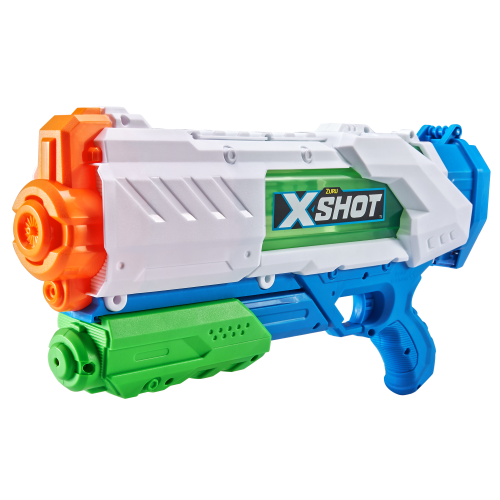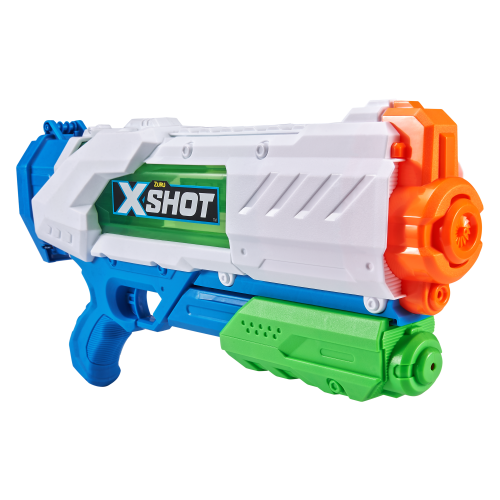 X-Shot Water Warfare Fast-Fill Water Blaster by ZURU
X-SHOT Fast-Fill allows you to refill your blaster in 1 second and get back to the water blasting action long before your opponents. Just dunk, fill and close with rapid sealing technology. It shoots up to 30ft/10m and you can fill it anywehre. Because a Fast-Fill is everything. Up Your Game!
KEY FEATURES:
• FAST-FILL: Just dunk and fill in 1 second with rapid sealing technology
• WATER-PUMP ACTION: Blast water up to 30ft/9m
• WATER CAPACITY: 700 ml/ 24 fl OZ. water tank
• Water-Pump Action
PACK INCLUDES:
1x X-Shot Fast-Fill Water Blaster
Great for 4 year old grandson. Easy to fill and shoot! Very slow shipping!

Great

My children had a blast with their X shooters

Fun water gun!

This thing is really nice and sprays water fast and hard. My grandkids have so much fun with it. Its well made. Highky reccomend!

Great water gun! Easy to fill

Amazing water gin. Shoots far and is super easy to fill! Great gift idea

Shoots really far.

Works great! Fills up very easily too. We ordered a second one for water fights.

my son really enjoy playing with this water gun he liked how fast it fills back up and how easy to use the pump action on it the price compare to the name brands

Great price and value!

My son loves this water blaster! Plays with his friends all the time. Easy to use and quick to refill (which he says is critical). Definitely recommend.

Best Water Gun!

Love how quick I can fill each time! Time Saver :)

Cool

Brought this for my son and it makes it so much easier for him to fill. Also seal stays locked which is great. Would recommended.

Well built and functional for the price

I was really surprised by this water gun. The price was worth the gamble on the large apeture hatch on the back used to fill the blaster. To my delight, it doesnâ??t leak at all. As far as operation, it pretty much performs the same as any contemporary pump-to-shoot water gun on the market today. Itâ??s got a pretty large water capacity. Overall, it is worrh $10.

Great water gun

Love how fast you can refill this water gun. Its easy for kids to use and shoots far. Easy to pump. Overall great purchase at a great price!