We pride ourselves on delivering the
highest quality products that deliver
exceptional play experiences.
We pride ourselves on delivering the
highest quality products that deliver
exceptional play experiences.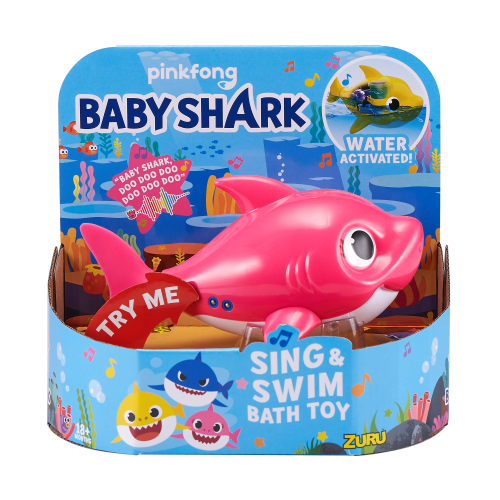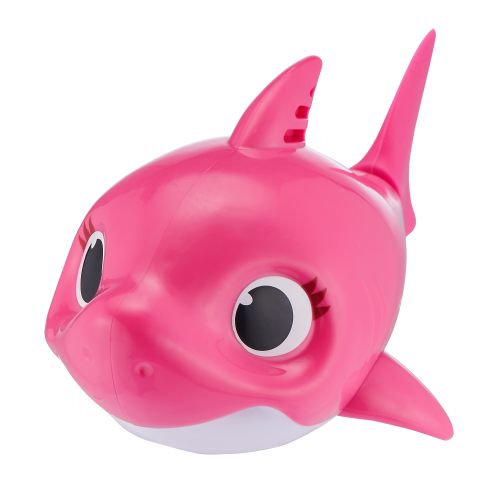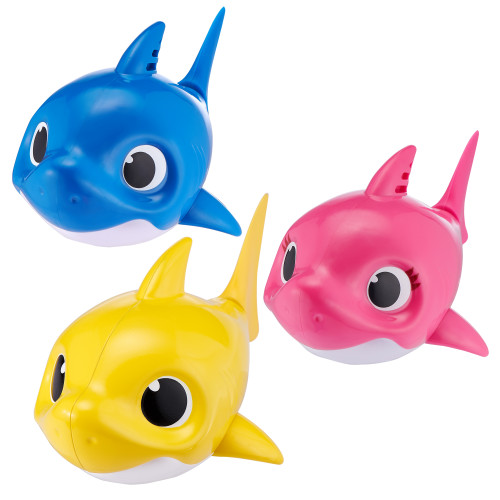 Robo Alive Junior Mommy Shark Battery-Powered Sing and Swim Bath Toy by ZURU
Splish - Splash! It's Baby Shark bath time! Bring Bath-time to life with ZURU's new Robo Alive Junior Mommy Shark! Place her in the tub and watch her swim and sing along as she plays the famous Baby Shark theme song.
KEY FEATURES:
• SING THE SONG TOGETHER: Sings the famous Baby Shark song!
• ROBO TECHNOLOGY: Water activated carbon sensors
• AUTO SWITCH-OFF: 4 minutes sleep mode (take out, put back in)
• 3x AAA batteries included
• Available in 3 vibrant colours
PACK INCLUDES:
1x Mommy Shark, 1x Instruction Manual
daughter loves it

my daughter loves it. wish there was a easier way for her to play the song out of water though. having to put your finger on 2 sensors is harder for a little one.

Awesome

Bigger than expected, super cute and good quality.

Great for 2yo

Daughter loves this! Its turns on automatically when submerged and the sound is great, definitely recommend.

any little kid who loves baby shark will love this little shark in their bath water. it is so cute my granddaughter really likes it.

Love it

I'm giving a 5 star rating because it has survived 3 weeks in my household and that alone speaks volumes about the durability of this product. I have 5 from 10m-9 years old so baby shark wanders from the bath to all play areas. Love it!

water activated baby shark

mommy shark doo doo doo doo doo mommy shark. bright and colorful I have not water tested it. The toy is still boxed and with the pan-demic it will be waiting for when kids can visit. The volume on the toy seems a little low, but you can hear and understand the song. doo doo doo.

Fun, but batteries die fast

Cute and fun. Batteries die fast if you leave them play over and over and over during bath times.

Sing as soon as it hit the water but it does not swim just float but she love the toy bc it does sing

I'd Recommend This

Toy a little smaller than I thought it would be. It is a cute toy though. My niece gets enjoyment out of it and wants it in the tub Every time she baths.

Yay....shark a do

This one was a great toy for bath time, as it plays shark a do.....I would rebut this product.

My daughter has changed the battery several times because grandson loves it in the pool as well at bath time. Decided to buy another for the other grandkids!

Baby shark dodododod!

I purchased some time ago and it still works! i have even taken to the pool with my kiddos. they love this toy!

My granddaughter loves it

So happy with the first we had to get another.

This is my second baby shark. I bought one last Christmas and it is still going strong, so strong that baby sister now 9 months keeps taking it from brother so we bought momma short. They love them and the first one has been playing all this time with the first battery,both in and out of the tub.

Will be purchasing more.

Price is good and it arrived on time. The baby shark song does not play very loud, but is loud enough for the baby to hear. She plays with it in and out of the bath. While in the bath, they baby shark you will swim around non stop which I love. My granddaughter loves it as well!