We pride ourselves on delivering the
highest quality products that deliver
exceptional play experiences.
We pride ourselves on delivering the
highest quality products that deliver
exceptional play experiences.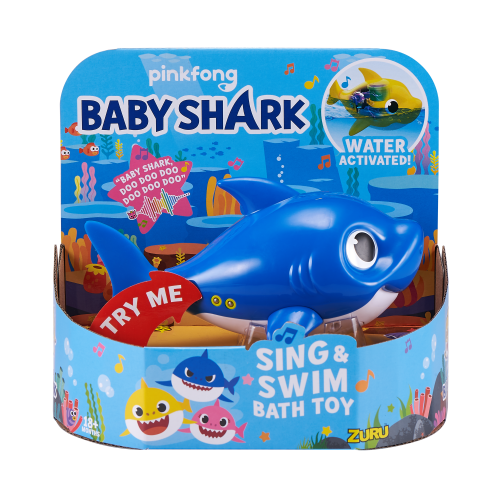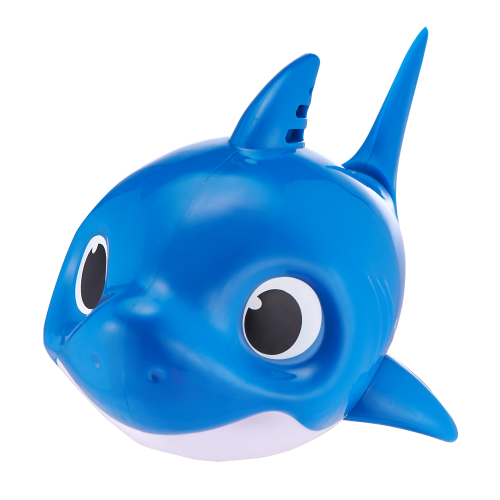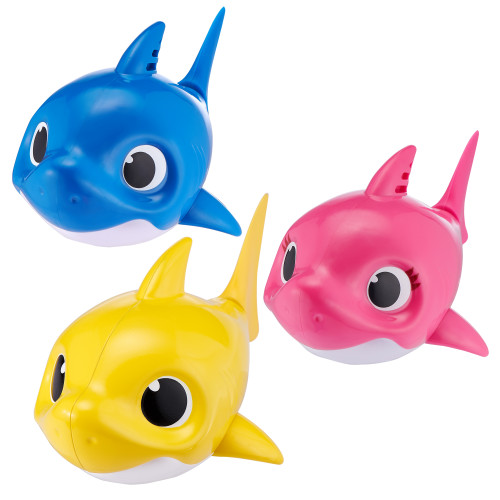 Robo Alive Junior Daddy Shark Battery-Powered Sing and Swim Bath Toy by ZURU
Splish - Splash! It's Baby Shark bath time! Bring Bath-time to life with ZURU's new Robo Alive Junior Daddy Shark! Place him in the tub and watch him swim and sing along as he plays the famous Baby Shark theme song.
KEY FEATURES:
• SING THE SONG TOGETHER: Sings the famous Baby Shark song!
• ROBO TECHNOLOGY: Water activated carbon sensors
• AUTO SWITCH-OFF: 4 minutes sleep mode (take out, put back in)
• 3x AAA batteries included
• Available in 3 vibrant colours
PACK INCLUDES:
1x Daddy Shark, 1x Instruction Manual
Bath times

2021-05-14

by

Kira Oxendine

My baby shark works great!!! Daughter fav bath toy now.

Grandsons age 2 & 8 years olds love it!

2021-05-13

by

Kayla Lancaster

Very good for bath time for toddlers or younger!

My daughter loves baby shark and plays with this in and out of the water. Its a slow swimmer but it gets the job done.

2021-05-12

by

Rodolfo Sanchez

Grandson enjoyed very much

My kids love it

We gave both of our nieces these for Christmas/birthday and they love it! It is fun for bath time. As long as the sensors are covered (by water or fingers) the tail shakes to make the shark "swim" and sing. Very cute and so far durable!

Granddaughter Loves playing and singing along with it.

Got to me in good condition ??

My son loves it and it's great for distracting him when I'm trying to wash his hair and behind his ears. The music does stop after a bit but if you shake it off and submerge it again in water, it starts back up again. It's also larger than I expected, which isn't a bad thing.

3 year old grandson loves this

Grandson really likes his PINK shark I guess grandpa was the only one that was hoping for blue lol

2021-05-02

by

Kamran McConnell

Quick shipping nice toy

2021-05-02

by

Karen Núñez

What can I say? It was fantastic, the music, the movement. My nephews loved it and love going to the bath with it.
© 2021 ZURU Inc. All rights reserved
english
Please select your birthday.
By subscribe to receive emails from ZURU, you agree that we may use your personal information provided by you to send you marketing emails. You can opt out these emails any time by clicking the unsubscribe link or by contacting us. To see how to control your personal data, please see our Privacy Policy and Terms of Use
.
By subscribe to receive emails from ZURU, you agree that we may use your personal information provided by you to send you marketing emails. You can opt out these emails any time by clicking the unsubscribe link or by contacting us. To see how to control your personal data, please see our Privacy Policy and Terms of Use
.
Many of our toys are shaped by the creative minds of dreamers and innovators from all over the world. We welcome new ideas and cherish new relationships with inventors like you! Do you think you have a groundbreaking, unique toy idea for ZURU? We would love to here from you!
Please select your birthday.
By subscribe to receive emails from ZURU, you agree that we may use your personal information provided by you to send you marketing emails. You can opt out these emails any time by clicking the unsubscribe link or by contacting us. To see how to control your personal data, please see our Privacy Policy and Terms of Use
.
By subscribe to receive emails from ZURU, you agree that we may use your personal information provided by you to send you marketing emails. You can opt out these emails any time by clicking the unsubscribe link or by contacting us. To see how to control your personal data, please see our Privacy Policy and Terms of Use
.
Product Name
Required fields are marked with *
Overall Rating *
Click to rate!
Would you recommend this product to a friend?
Did you read product reviews online before first purchasing this item?
Where did you purchase the product?
Did you purchase this product for yourself or a gift for someone else?
You may receive email regarding this submission. Any emails will include the ability to opt-out of future communications.