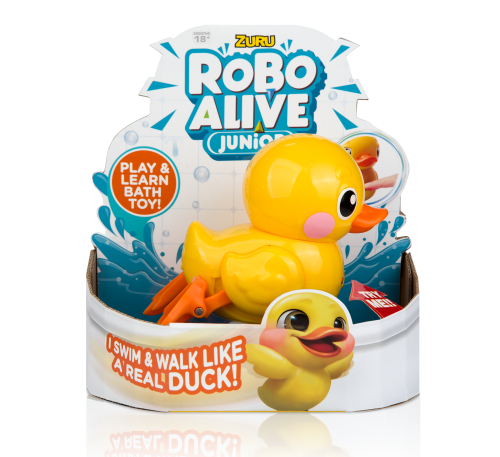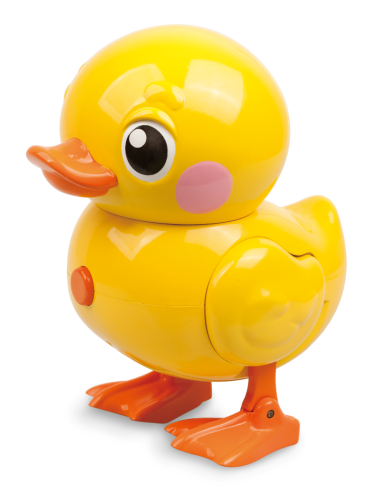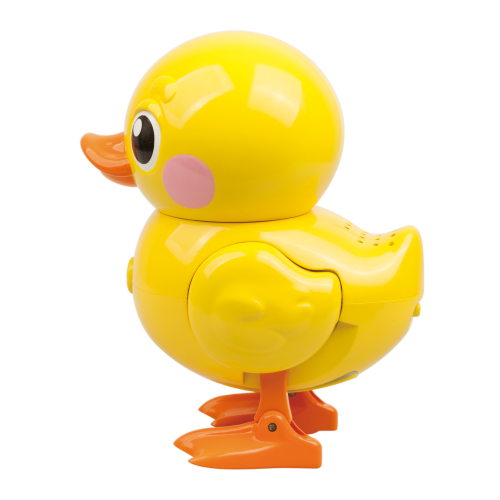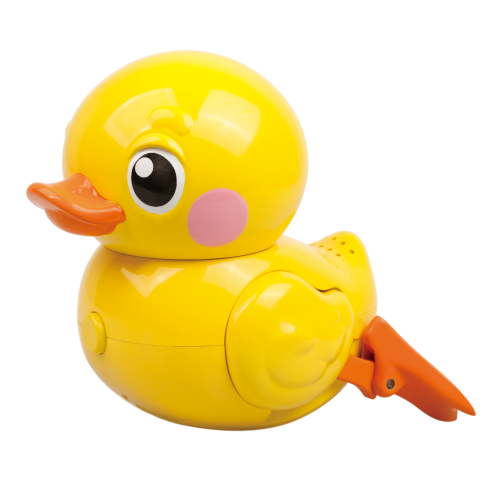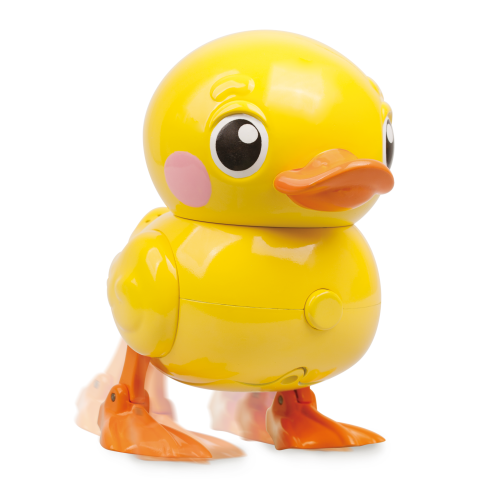 Robo Alive Junior Little Duck Battery-Powered Bath Toy by ZURU
Watch this adorable duck toy waddle & swim, just like a real duck! Bath-time really comes alive with ZURU's new Robo Alive Junior Little Duck, a play and learn bath toy! Watch me waddle, walk and swim!
KEY FEATURES:
• On/Off/TRY ME button, located on the tail
• Water activated technology, bringing bath-time and this adorable duck to life!
• 4-minute sleep mode, re-activated by pressing the chest – no wasted batteries here.
• Flattened feet allow this toy to function and walk on land. You can also lift legs and straighten feet to swim on the water, making this toy a multipurpose addition to the family.
• 3x AAA batteries included
PACK INCLUDES:
1x Duck 1x Instruction Manual
a delightful bath toy that is quiet

Fun bath toy and land toy. Its really cute and doesnt make any musical noises which you think is a loss but after getting three of the baby shark toys and finding out all three of them sing....I found this one to be a relief and the one we most use.

Super cute toy for little ones

My daughter loves ducks so this was a must for us. I was surprised how well it walked and bath time was double the fun with this cutie swimming around in the tub. A big hit with both my little girls!

Fun little Duck Toy

My little Niece LOVED this as one of her gifts from my husband and I. She is obsessed. I didn't even know it walks too on hard surfaces, we just got it for her bath times. But, it works great in water and out.

Baby approved

My little soon to be 2 year old had a blast watching this toy swim around the tub

Great buy!

A new favorite of my kiddo during his bubble bath time! We got two of these robo alive toys and it was totally a great buy!

Soooo CUTE!

These are SO cute!!! Kid loves it so much, he didn't want it to get wet, I'm sure we will on the next bathtime.

It as realistic as the fish. Fun for small children

Fast, best prices..

Erasure to order, great prices, fastest delivery ever seen

IT was a gift for a birthday girl and she loves it! She specially enjoys playing with it in the pool

nice

My granddaughter loves it

Its a fun little tor that walks & swims in water. Very nice for kids

Cute bath toy! Toddler approved

Grand daughter loved it.

Thought it was remote controlled definitely not