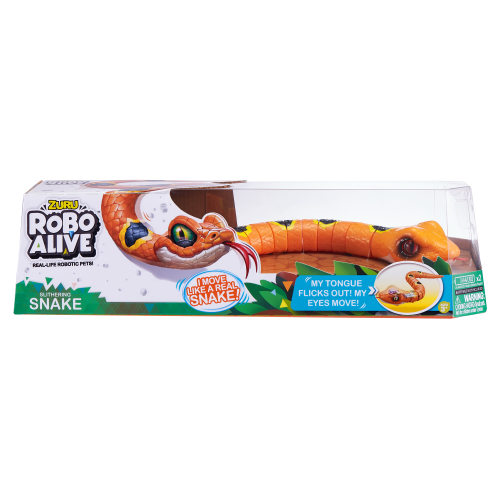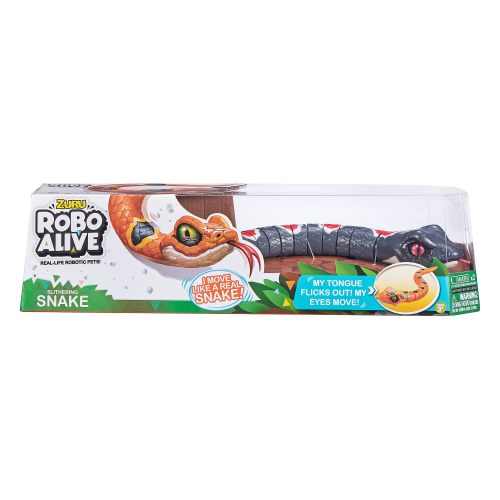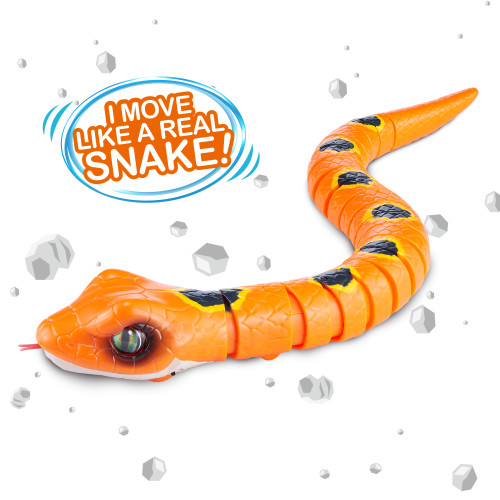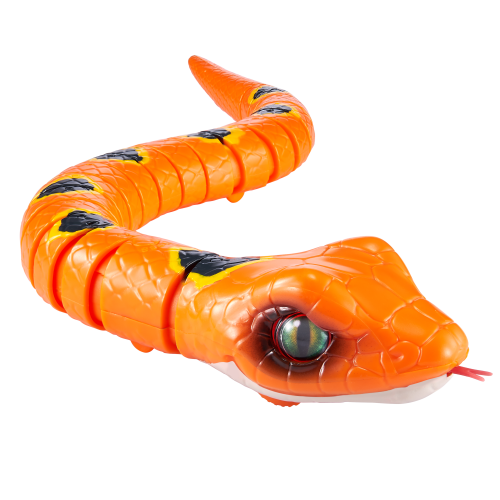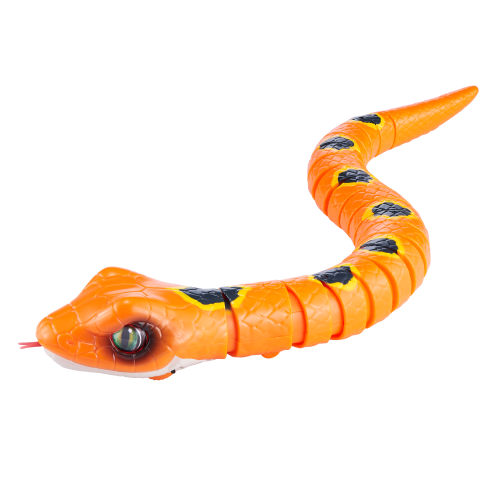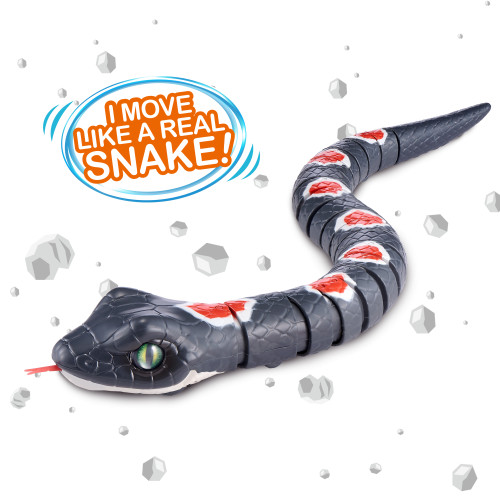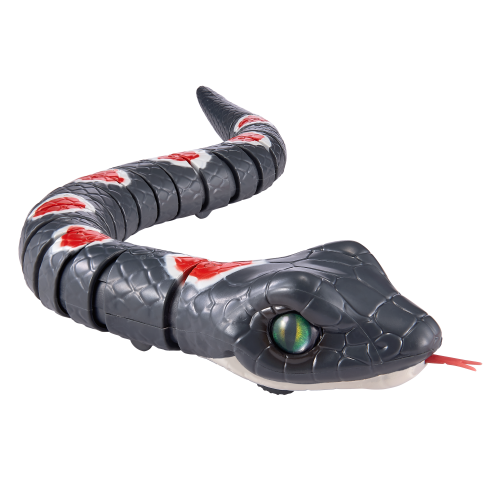 Robo Alive Slithering Snake Series 2 Battery-Powered Robotic Toy by ZURU
Live life on the wild side with Robo Alive's Slithering Snake. Watch as it silently slithers, while flicking its tongue on the hunt for its next meal. Batteries not included.
KEY FEATURES:
• Fast real-life slithering Snake
• Two new colors available
• Eyeballs move like a real snake!
• Tongue flicks in and out
PACK INCLUDES:
1x Snake 1x Instruction Manual
We bought this for our cats to play with.... but they got scared from the motor noise.

This toy is great for kids, and for animals who love to chase moving objects. Very realistic movement of body, tongue, and eyes illuminate. Definitely recommend if you are a snake fan.

My son like it

Makes weird noise but kid is happy ?????

It was the big hit on Christmas morning. Everything else got out on hold.

We love this little guy! We have since purchased a Robo Alive TRex and a Robo Alive lizard. The snake slithers all over our hard floors, and even slithers on our low carpet.

Bought this as a gift for my nephew. He LOVED it and so did the other kids. Great deal

Great gift

My granddaughter was very happy with this gift ! She chased real lizards all summer so now she has her own !LikesInteractionAs a giftFor a little girl

Perfect for kids

These are a blast! Try it, you'll love it! We got 2 for my nephews and we all had fun watching them.

My kids loved this toy! They had a ton of fun playing with it!

Very cute toy for a 4 yr old...the dog liked it, too.

Snake is so much fun for all ages . We play with it for hours and enjoy the fun it brings .

As the title says, it stopped working within three minutes of my son using it. As I was disassembling it for a post-mortem inspection, I was assuming that it would be some unrecoverable failure such as a burned out motor, but to my surprise, I found that the wires coming off the batter pack had broke. The design is flawed in the respect that the motion of the snake fatigues the wires where they connect to the battery pack. Its relatively easily repaired with a solder gun, but I have no doubt that it will happen again and again and again... Its too bad because its a pretty cool toy, and my son really likes it. He even happily plays with it when its broken.

our son got it as a birthday present and loves it...