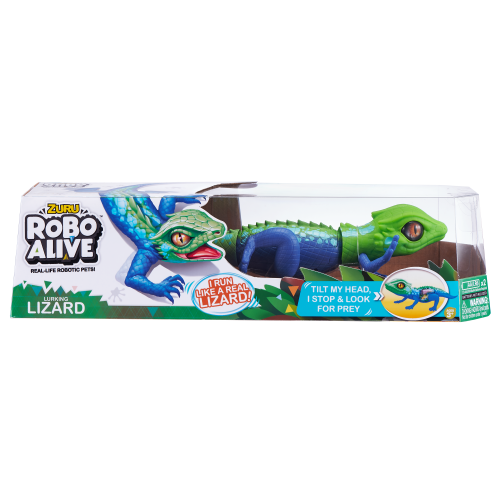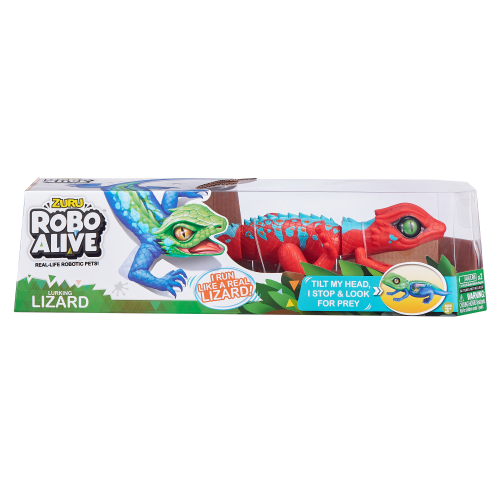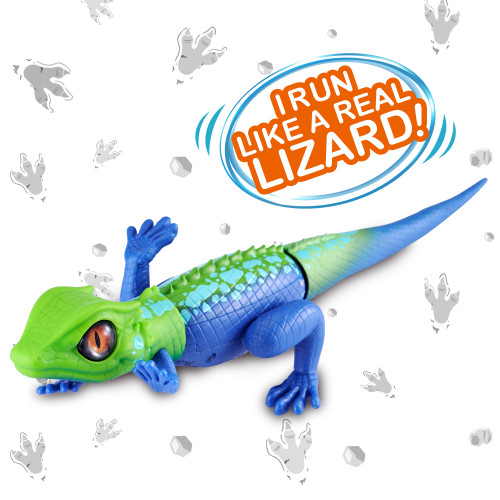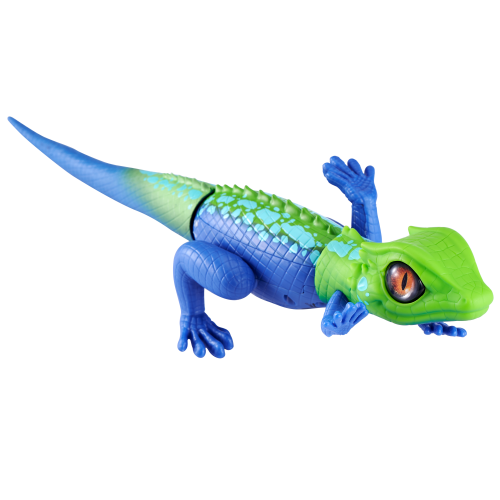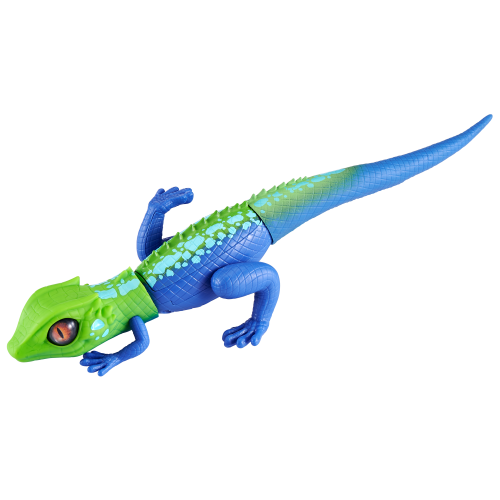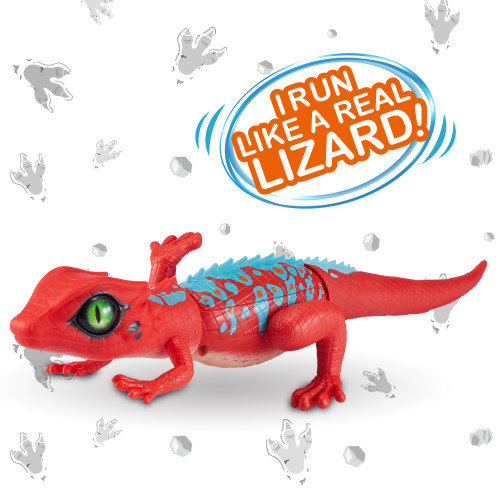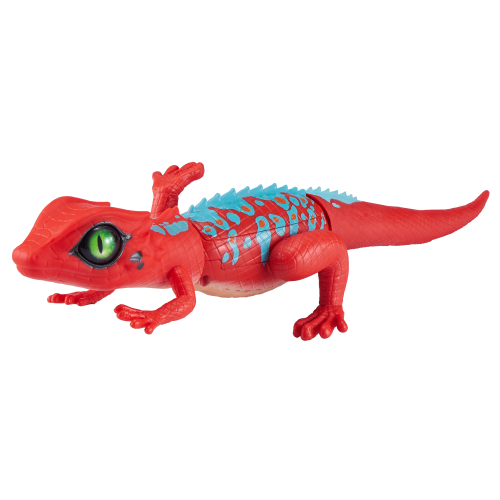 Robo Alive Lurking Lizard Series 2 Battery-Powered Robotic Toy by ZURU
Are you game to tame the Robo Alive Lurking Lizard? Robotic technology allows it to outrun even the fastest of predators with real-life glaring eyes, a rubber tail and head! Batteries not included.
KEY FEATURES:
• REALISTIC LIZARD MOVEMENT: This Lizard moves and runs like a real Lizard! With real looking eyes, moving arms and legs and two unique colors.
• BUILT IN SENSORS: This Lizard comes with built in sensors, wilt the sensor in neck stops movement when obstructed. Touch the soft rubber head and tail for real life feel.
• ADVANCED TECHNOLOGY: Robo Alive's advanced technology beings this Lizard to life! Combining high quality technology with a realistic design, this Lizard is RoboAlive!
• PACKAGE INCLUDES: 1x Lurking Lizard 1x Instruction Manual
• ROBO ALIVE: Robo Alive features functioning robotic pets, that move and act like they're real! They're more than alive - they're Robo Alive.
PACK INCLUDES:
1x Lizard
1x Instruction Manual
My daughter loves this toy! She named it Dexter and loves to chase after it.

My son loves it and so all his little friends.

Amazing!

this is an amazing toy. it can move and respond to you. it does not look real, but still are nice. they won't be the exact colour sometimes for red and green. otherwise, they are a great practice. ( DO NOT SOME WITH BATTERIES) and you will need AA batteries.

Batteries don't last very long in these things. Gets stuck in or under everything. Kids still love it though.

Bought for my grandson's birthday and he loves it! It's a perfect gift and the best thing is you can't find anything like it at any store around. So I won for the giving the best gift!

Great gift for fast moving toddlers

Super fun Lizard. My Grandson loves chasing him.

wish there was a remote, hoepfully an updated version ? (wink*wink*wishful thinking )

Robotic lizard

The lizard is fun to watch and moves across the room. My son and his family love heir lizard.LikesEntertainmentQualityFor adultsFor kidsEase of use

Works well

Don't let this or any robo toys get caught in anyone's hair...had to be cut out of ours. It is easily taken apart to get fuzz and hair from the rollers though so that's a plus!

The four year old loves it

walks weird. have to keep redirecting. but fun

Good for kids

Grand son was just delighted with it.

Not as cool as I hoped

It's fun but not as cool as we thought it would be. You won't fake anyone out thinking it's real because it's so loud and it is not very lifelike, the back legs just go around like a windmill and front legs don't move. Also BATTERIES NOT INCLUDED